For some reason, Christmas hasn't quite taken off in the world of video games as it does in movies, music, and other media. It's probably because players usually like to revisit games numerous times, replaying them over and over again, and this is more difficult when a game has a specific seasonal slant. However, that doesn't mean there are no Christmas video games out there to play, so if you're looking for a festive treat this holiday season, here are the best Christmas video games you can check out today.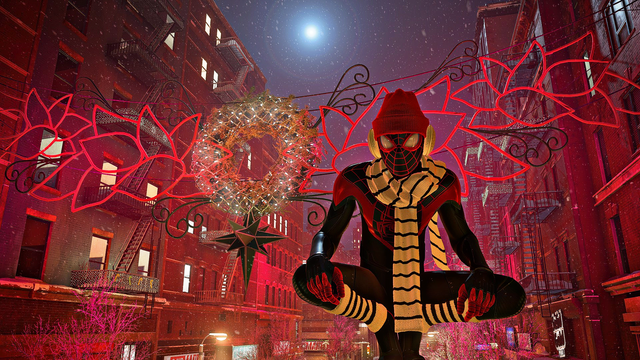 Taking place entirely at Christmas, Spider-Man: Miles Morales is effectively a festive standalone expansion pack for 2018's excellent Marvel's Spider-Man. As you'd expect, Miles Morales has you take control of the titular teen as he swings around New York, trying to put a stop to the schemes of the mysterious Tinkerer. The game offers more open-world superhero fun, with plenty of bad guys to take down and cityscapes to enjoy via the excellent web-slinging mechanics.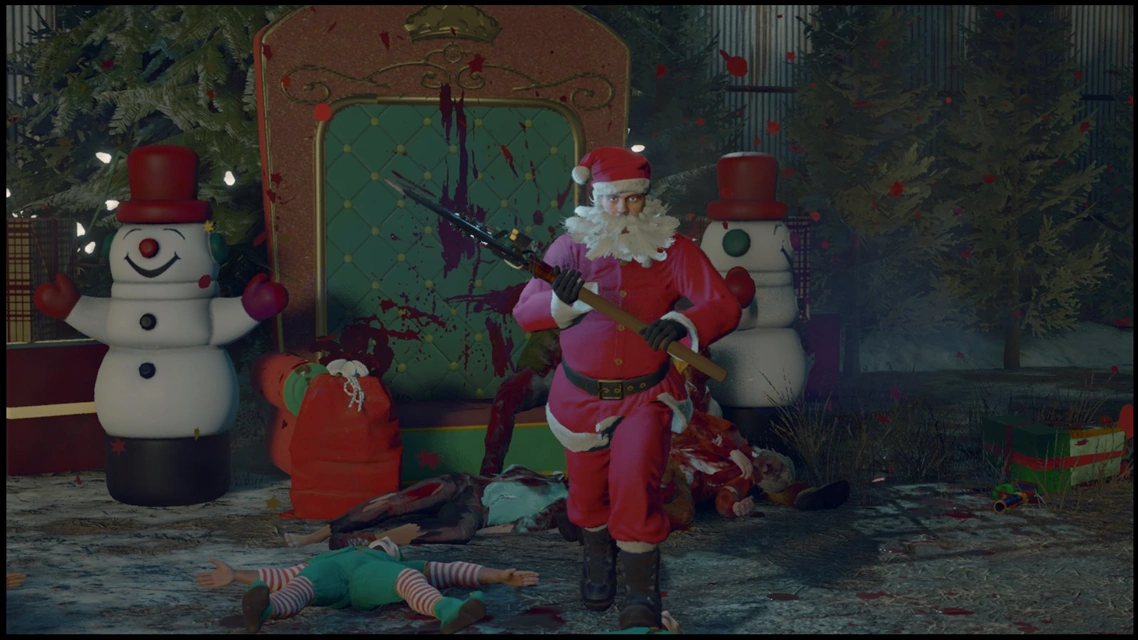 Let's get one thing out of the way: Dead Rising 4 is far from the best Dead Rising game out there. If you want to play the very best Dead Rising game, you're better off with the original or Dead Rising 2. However, Dead Rising 4 still offers some solid zombie sandbox thrills, and it takes place at Christmas, so if you're specifically looking for some festive undead-slaying, then this is your best option. Frank West once again returns as the protagonist, with wacky weaponry and crazy conspiracies aplenty to enjoy.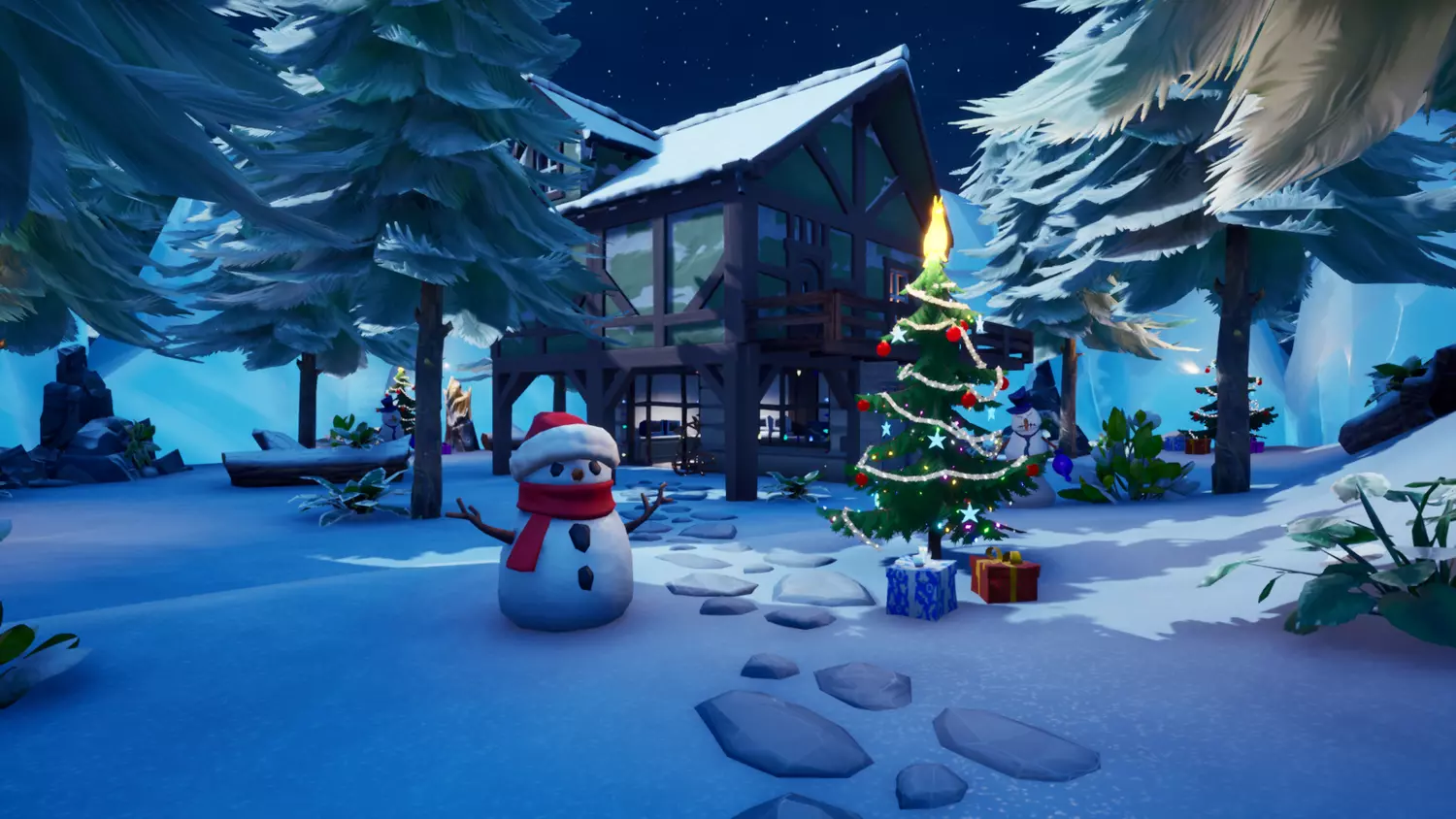 Every year, Epic brings back Christmas decorations and theming for Fortnite's island via the Winterfest celebration. This makes Fortnite not only a good game to play for the festive season, but also a great hangout space for you and your friends if you just want to enjoy some Christmas-themed fun. Most other battle royale or competitive games will also have holiday-themed events to check out, so even if you're not a Fortnite fan, you should find something that suits you.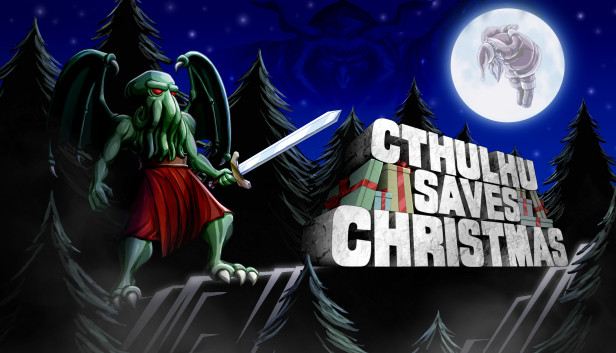 You probably don't need us to tell you that Cthulhu Saves Christmas has its tongue firmly lodged in its cheek. This turn-based throwback to the golden era of JRPGs was created by the same team who brought you Cthulhu Saves the World. It once again stars the Great Old One himself, accompanied by a team of adventurers who must set out to "save Christmas for fun and profit", as the Steam page says. This game won't set the world on fire, but it's perfectly enjoyable fare.
The Sega Saturn was a very strange console indeed, and along with its successor, the Dreamcast, it played host to some of the oddest gameplay experiments in history. One of these was NiGHTS Into Dreams, a sort of rail shooter-come-adventure game with very trippy aesthetics. A Christmas-themed version of the game titled Christmas NiGHTS was also released, and you can play this version as an unlockable extra in the HD re-release of NiGHTS.
6. Saints Row IV
Specifically, we're referring to the How the Saints Save Christmas DLC pack here, which you can get for the game on whatever platforms on which it's available. As you might expect from this wacky, anarchic sandbox game, How the Saints Save Christmas isn't taking itself particularly seriously, bringing a series of crazy Christmas-themed missions and outfits for the Boss and their crew. Check this one out if you think Christmas can get a bit too saccharine for its own good.
Unlike the "Arkham trilogy", as Rocksteady has called it, Arkham Origins seems to have been left to wither away, but it's still a solid entry into Batman's video game canon. More to the point, it takes place on Christmas Eve, which makes it perfect for our purposes. Batman must once again battle his way through a series of colourful villains and seemingly endless goons, all the while trying to figure out the identity of a brand new bad guy who has arrived on the scene.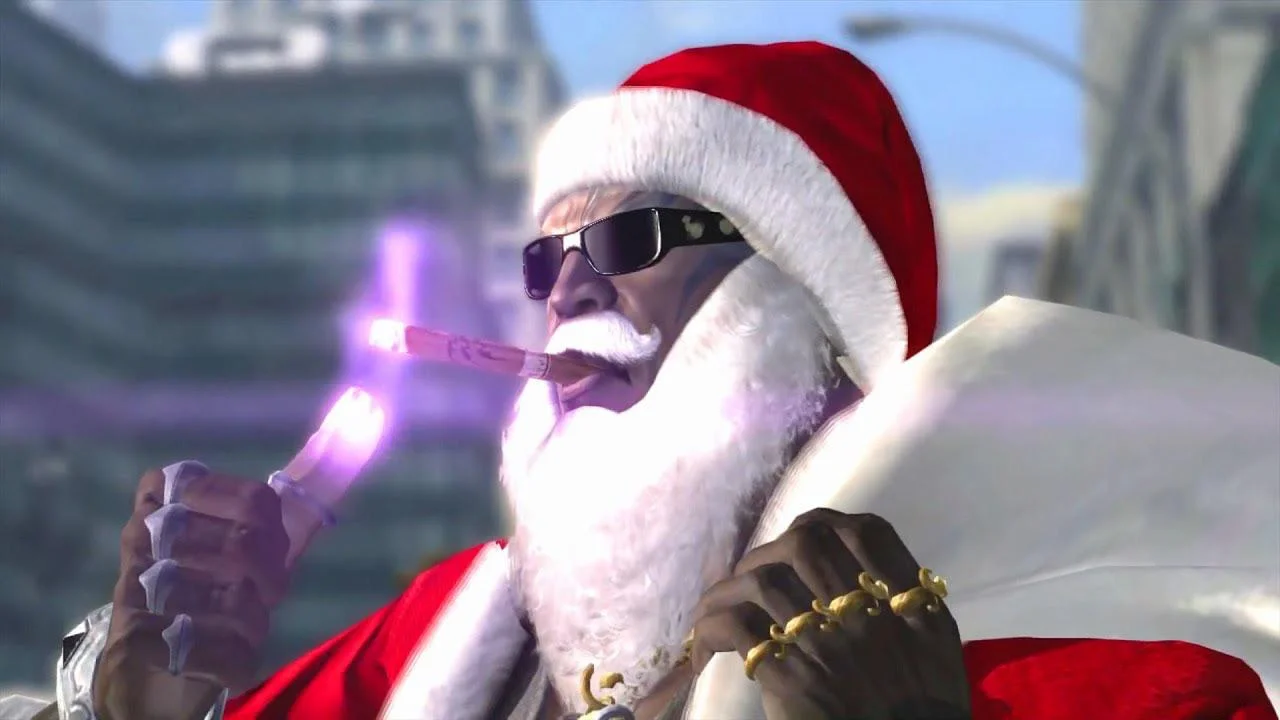 Did you know Bayonetta 2 takes place at Christmas? No, we didn't either, but on replay, it's pretty clear that Bayonetta is doing a spot of Christmas shopping when the plot of the game kicks off. Mostly, though, this is just a great excuse to play more Bayonetta. With the third game now available on Switch, this is the perfect time to remind yourself of why Platinum's "character action" (we much prefer the term "spectacle fighter" ourselves) series is so wonderful.
9. Parasite Eve
Unfortunately, you might struggle to get hold of Parasite Eve today, as it's difficult to buy from modern storefronts. If you can find it somewhere, though, you'll be able to enjoy a rather strange and niche horror game that mixes elements from RPGs, survival horror, and adventure games. You are Aya Brea, a police officer who must put a stop to a monstrous invasion of New York. The sequels are also solid, but the original is where you want to go for Christmas gaming.
Strictly speaking, Persona 5 is not a Christmas game. It doesn't exclusively take place at Christmas, and its plot isn't themed around Christmas. However, it is an excellent JRPG that you should experience at least once, and it does allow you to experience Christmas alongside its likeable cast, so we're including it here. Stylish, well-balanced, and endlessly enjoyable, Persona 5 is a must-play whether you're a Christmas aficionado or a certified Scrooge.