Chalk it up to marketing or perhaps some other clever business move, Nintendo's Game Boy handheld console remains one of the first significant mobile gaming devices to ever come onto the market. In fact, the Game Boy is so well-known and popular that many aren't even aware of the fact that there were other similar units available from Sega, TurboExpress, Atari, etc. Moreover, many feel that some of the competitors were actually offering better devices; nevertheless, Nintendo's handheld topped them all. Obviously, a gaming device can't become increasingly popular without there being a few great titles in its library (814 released in total). We're about to take a look at what are probably the quintessential Game Boy platformers to have in your collection…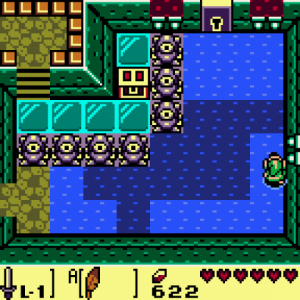 A lot of people probably picked this one up because they saw that its style was somewhat similar to that of the more classic Legend of Zelda offerings. In a sense they're right, it does contain all the hallmarks (including the ever-present overworld theme we all know and love), but what made it great was the surrealist additions from the Mario universe. Likewise, the graphics as a color title look fairly nice and there's plenty of diversity and a wealth of content to explore inside of a familiar top down RPG format.
Kirby's Dream Land 2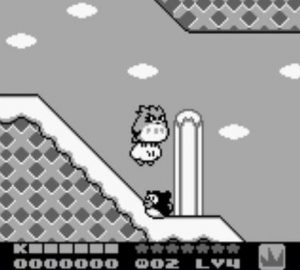 Kirby seemed to emerge out of nowhere suddenly to become an iconic figure within the Nintendo canon. In terms of design, Kirby's Dream Land 2 bears the same striking resemblance to earlier and well-known platfomers, replete with the series' classic gameplay. But what set this one apart from the rest is its presentation and bosses, both of which are excellent.
Aside from its obvious lineage, "Metal Gear Solid" for the Game Boy is great simply because it manages to bring something unique yet familiar to the platform. First off, they clearly borrowed some elements from the mega PS1 hit of the same name, which helps to generate the same kind of stealth / espionage feel which popularized the franchise. Secondly, the design and story complete the picture, which ends up adding an air of polish that's most welcome.
Arguably, Super Mario Land 2: 6 Golden Coins reigns supreme on the Game Boy as perhaps the best bona-fide Mario title on the platform. Sure, it might deviate from the classic tropes a bit, or even add entirely new elements which are wholly unique, but in terms of gameplay – this is classic Mario-goodness. If you're after a great platforming experience on the GB, look no further.
Much as been written about Wario and his anti-hero personage – clearly he's a bit of a strange character. With Wario Land 3 we find a platformer which manages to provide excellent gameplay with a fresh formula amidst a really polished 8-bit backdrop. Call it whatever you like, but this quirky game is loads of fun and definitely a must-play.