If you're ready and rarin' to jump behind the driver seat for another exciting installment of simulated NASCAR racing, developer Eutechnyx's latest release is sure to satisfy…just don't expect to see it on the latest consoles. That's right, opting to stick to 7th generation machines in lieu of making the jump to 8th gen boxes, NASCAR '14 is exclusively designed for the PlayStation 3, Xbox 360 and of course, Windows. Despite this fact, the game retains a certain charm and sharpness that devoted NASCAR fans will certainly appreciate.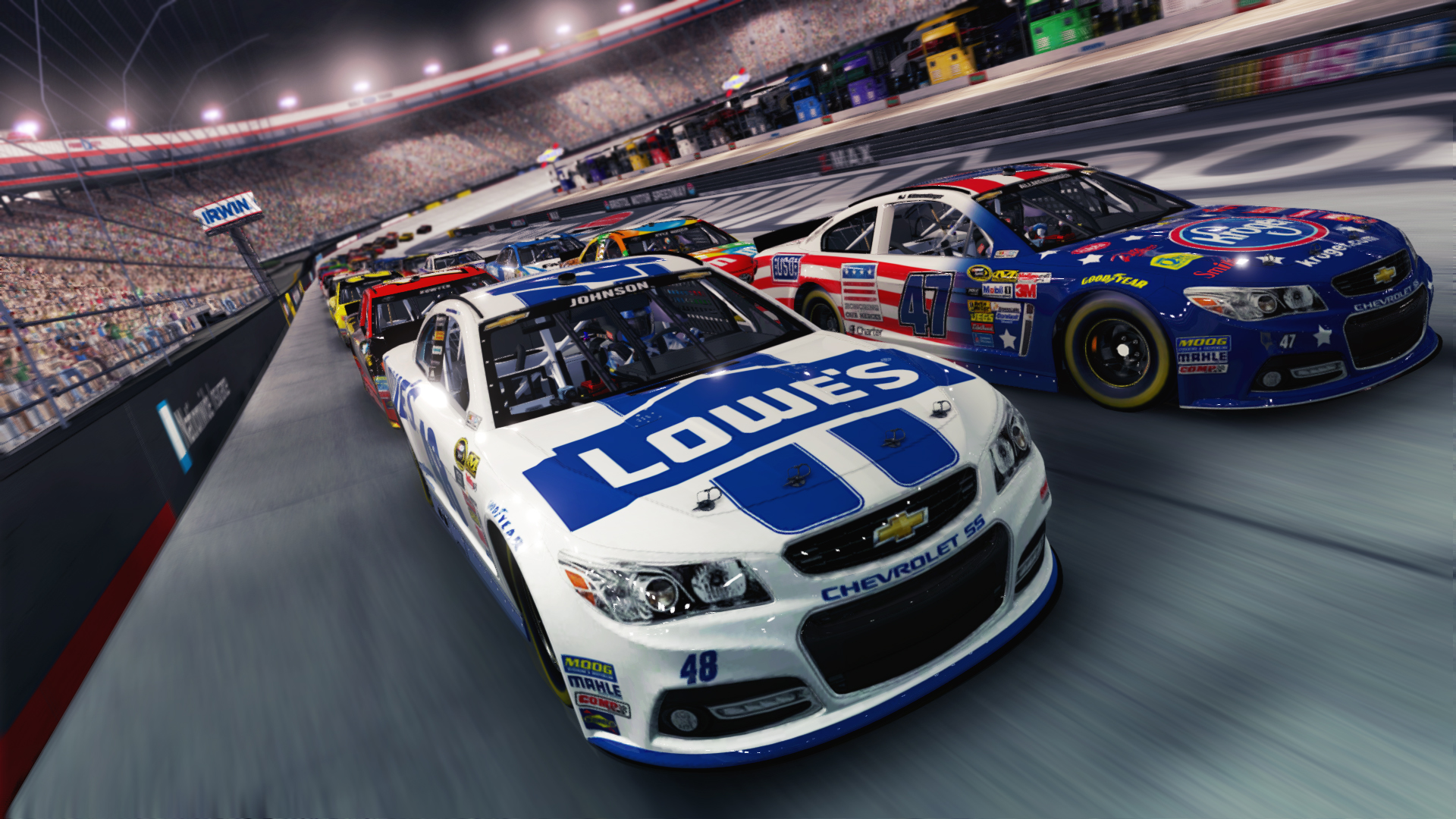 First off, rather than being some kind of bombastic driving title that incorporates all sorts of madness, NASCAR '14 is pretty much exactly what you'd expect it to be – a simulation-focused affair. In other words, if you're not into the whole "driving around the same track" multiple times, vying for position and digging into the drama of an intense, long-haul race. Quite simply, there are no arcade-like bits to heighten the action, just good old-fashioned wheels on the ground racing.
Some might take a quick glance at this title and think that there's not been much of an improvement made since the last edition was released (NASCAR The Game: Inside Line), but upon further inspection you'll find that this simply isn't true. For instance, both the graphics and overall "atmostphere" has been dramatically improved in various ways. Most noticeably, the visuals have been somewhat enhanced with more realistic-looking crowds and various other additions. The bottom line is that it isn't a bad-looking game at all; in fact, one might even say that it looks somewhat exceptional, especially given the platforms it was released to.
No new annualized release would be complete without some new features, right? Well, NASCAR '14 has added a server browser as well as online leagues, DNF's and perhaps most important, better A.I. Now, even the most self-assured racer will find challenge when dealing with the game's improved artificial intelligence (courtesy of the difficulty slider). The fun doesn't end there though, they've also included all new car physics to boost the realism factor as well as the ability to manage and hire staff (in career mode).

In terms of its gameplay, NASCAR '14 is right on the money (assuming again, that you're into NASCAR). Each vehicle handles well and seems to replicate the same sort of tightness / looseness one can imagine encountering when seated in an actual vehicle. Likewise, the general gameplay is very much angled toward the kinds of things many are already familiar with, like drafting, etc. as well.