The Xbox series is a modern gaming console used by gamers of all ages, and its popularity has grown over the years. Below are the top 20 Xbox Series X Games for 2022.
1) Assassin's Creed: Unity
Developed by Ubisoft Montreal, Assassin's Creed: Unity is an action-adventure game that was published by Ubisoft. In the game, you will play as one of the assassins who is trying to take down the enemy. The game can be played alone or with friends if you want to play on the same team on the computer. When you kill an assassin, you get coins that help buy new weapons and armor.
2) Halo 5
Halo 5 is a first-person shooter game and the newest in the Halo series. The game was developed by 343 Industries, with the publisher being Microsoft Studios; it tells the story of two teams, Blue Team and Osiris, who are sent to investigate the disappearance of Spartan team Alpha. Gamers will be able to play as both Master Chief and Spartan Locke during their adventure.
3) Madden NFL 22
Madden NFL 22 is a football video game based on the NFL (National Football League). The game was published by Electronic Arts. It features impressive graphics and engaging new content, which gives you the feeling of being on an actual football field. The game also features Real Player Motion, which allows you to make push blockers and gain more yards when running.
4) NHL 22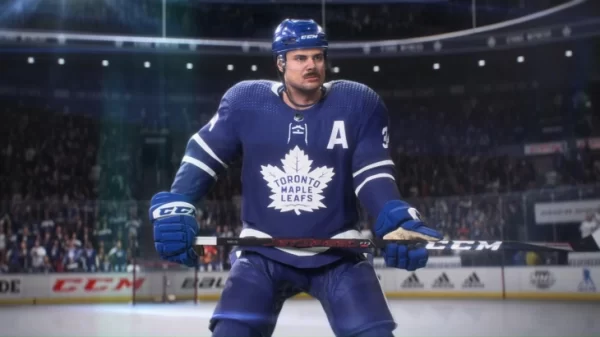 NHL 22 is an excellent game for hockey fans and gamers alike. Developed by EA Vancouver, this ice hockey simulation game was published by EA Sports. The game brings back some old features taken out in previous versions and includes new features like player customization. The new game modes included in NHL 22 include HUT, World of Chel, and Superstar X-Factors.
5) Elden Ring
Set in a fantasy realm known as "the Lands Between," Elden Ring is an ARPG developed by FromSoftware. Played from a third-person perspective, the gameplay focuses on exploration and combat. The player will start with a linear opening and eventually advance to explore the six main areas of the Land Between, fortresses, castles, catacombs spread throughout the open-world map.
6) Back 4 Blood
Back 4 Blood, a first-person shooter video game, was developed by Turtle Rock Studios. The publisher of this game was Warner Bros. Interactive Entertainment. In the primary game modes, you'll control eight Cleaners who have to fight their ways through levels with zombie-like monsters referred to as The Ridden. At the beginning of each level, players have to build their deck using cards that adjust different elements of gameplay, like modifying the player's stamina, damage, and health.
7) Twelve Minutes
Played from a top-down perspective, Twelve Minutes is an adventure video game set almost solely in a small apartment. A wife and her husband share the apartment, and it features a closet, bathroom, bedroom, kitchen area, and the main living room. You'll take control of the husband and repeatedly play through the 10-minute cycle events trying to solve a mystery.
8) The Medium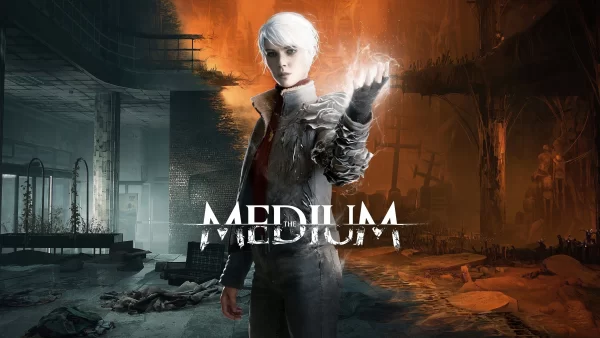 Set in 199 in post-Communism Poland, The Medium is a third-person psychological horror game. It was published and developed by Bloober Team. The player assumes the character of a medium called Marianne, who is capable of traveling into the spirit realm. You can also use her psychic abilities against hostile forces.
9) Little Nightmares 2
This puzzle-platformer horror adventure video game is set in a 2.5D world. The story precedes the events of Little Nightmares, and it follows Mono, who has to work together with Six to survive the horrors happening in the Pale City. You must explore the game's world, where you will have to solve puzzles to proceed or encounter platformer-like situations.
10) It Takes Two
It Takes Two, an action-adventure game that features elements from platform video games, was published by Electronic Arts and developed by Hazelight Studios. The game is designed for split-screen co-op multiplayer, and you can play it with another player via online or local play. The video game has multiple game mechanics from a range of video game genres.
11) Hitman 3
Hitman 3, a third-person stealth video game, was published and developed by IO Interactive. In the game, the player takes control of Agent 47, who travels to various locations and is tasked with carrying out contracted assassinations. The new locations in this game include persistent shortcuts.
12) Destiny 2
Destiny 2 is an FPS (first-person shooter) game incorporating MMO (massively multiplayer online) and role-playing game elements. Developed by Bungie, the game features Guided Games, an optimal way of matchmaking that allows you to search for clans who need extra player activities, including raids, dungeons, and strikes.
13) Forza Horizon 5
Set in an open-world setting based on a fictional Mexico, Forza Horizon 5 is a racing game that was developed by the British studio Playground Games. The publisher of this game is Xbox Game Studios, and it features the largest map in the whole Forza Horizon series. The map has ancient Mayan temples, jungles, beaches, active caldera volcano, and cities and towns such as Guanajuato.
14) Control: Ultimate Edition
Set in New York City, Control is a third-person action-adventure video game. The game was developed by Remedy Entertainment, and it takes place with the Oldest House, which is a featureless NYC-based Brutalist skyscraper. The building is also the headquarters of the fictional FBC (Federal Bureau of Control), which studies AWEs (Altered World Events) and collects as well as studies Objects of Power from those AWEs within.
15) Resident Evil Village
Resident Evil Village is a first-person survival horror video game that takes place in a snowy explorable village located in Eastern Europe. The game was published and developed by Capcom, and it allows players to manage resources and scavenge environments for items. It is more immersive and much larger than its predecessor Resident Evil 7: Biohazard, as it has a greater emphasis on combat and higher enemy counts.
16) Outriders
Played from a third person-perspective, Outriders is an only-only co-op action role-playing game. It was developed by the Poland-based studio People Can Fly, and the publisher of the game is Square Enix's European subsidiary. At the beginning of the game, you'll have to create your custom character then choose from four classes, with each one having unique abilities that you can use.
17) Scarlet Nexus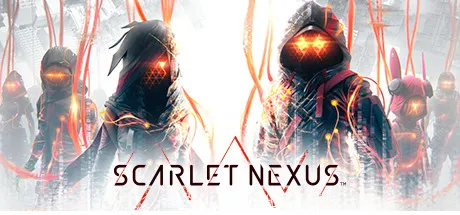 Scarlet Nexus is a third-person ARPG developed by Bandai Namco Studios. In the game, players take control of either Kasane Randall or Yuito Sumeragi, who are members of the OSF (Other Suppression Force) tasked to defend New Himuka from some creatures called Others. The two have psychokinesis ability that allows them to hurl debris and objects at hostile enemies.
18) Yakuza: Like a Dragon
Yakuza: Like a Dragon, an RPG, was published and developed by Sega. The game features bilingual (English and Japanese) audio. You can take up side-quests (sub-stories in-game) to gain additional rewards. You'll also enjoy different types of activities around the map, including karaoke.
19) Immortals Fenyx Rising
Immortals Fenyx Rising was developed by the Canadian studio Ubisoft Quebec. Ubisoft is the developer of this action-adventure game. It follows the story of a mortal called Fenyx, who has to stop the evil Typhon to rescue his brother.
20) Psychonauts 2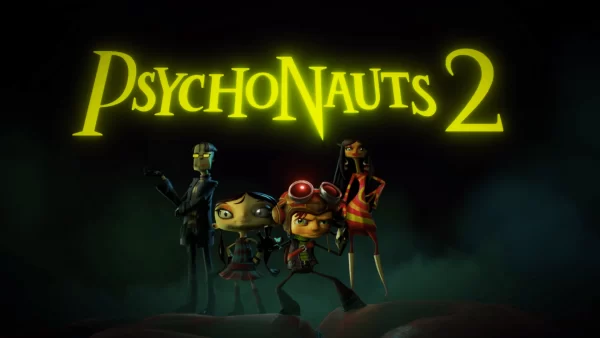 Played from a third-person perspective, Psychonauts 2 is a platformer developed by Double Fine. The player assumes the role of Raz, who is a newly graduated Psychonaut with psychic abilities. You will use "Psi-Powers" to explore the minds of various non-player characters.