It's hard to say anybody was blown away by this year's E3 press conferences, what with Bethesda relying almost solely on VR reboots, Nintendo missing their mark by not announcing many seemingly obvious fan favourites (let's face it, we're all still waiting on Animal Crossing Switch!) and Skyrim rearing its six-year-old head in almost every conference. However, there are of course some titles which we're excited for. Here's fifteen games we're looking forward to in the upcoming months.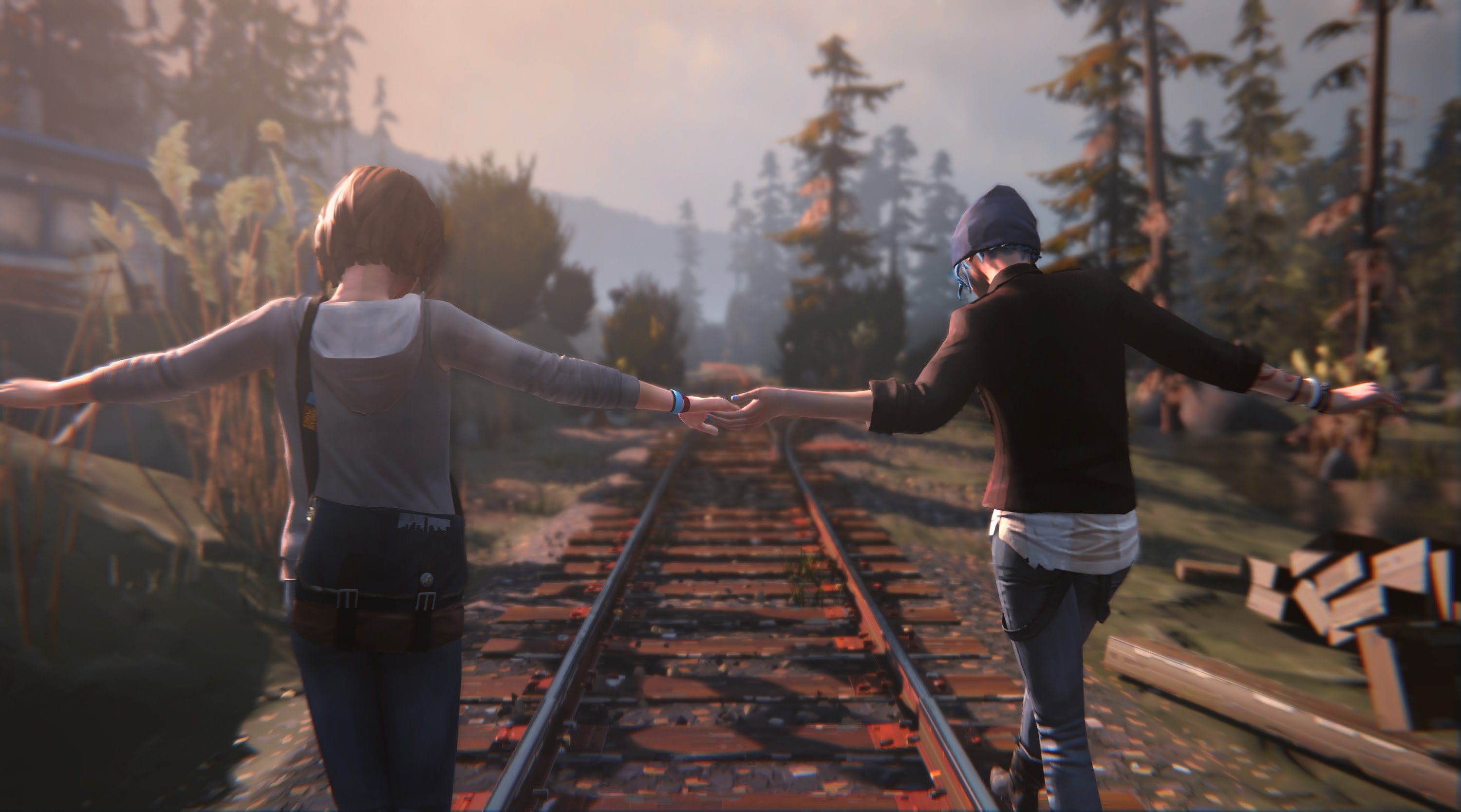 First up, a well-deserved prequel. Life is Strange: Before the storm. The story takes place three years before the events of the first game, with players taking up the role of Chloe Price as she befriends Rachel Amber. The cinematic trailer teased us with gorgeous visuals, rich characters and plenty of unanswered questions to sink our teeth into. With the first episode set to release on the 31st of August, fans of the series won't have long to wait to explore even more mysteries surrounding Arcadia Bay.
Up next is a title many fans of the series have been wanting for ten years, Metroid Prime 4. Although it was only teased briefly, literally for 40 seconds, Metroid Prime 4 is indeed in production for the Nintendo Switch. We still have no word on a release date as it is in the early stages of development, but at least Metroid fans can finally sleep at night.
13) Way Out
Next, we have A Way Out, an intriguing title from the director that brought us the delightful experience that was Brothers: A Tale of Two Sons. A Way Out looks set to be another co-op driven story but with an extra twist; It can only be played through split-screen co-op, either online, or on the couch. The game will have players totally engaged in working together to unfold the story and completing goals in their own way. Releasing in 2018, this is certainly one to watch for fans of innovative co-operative gameplay.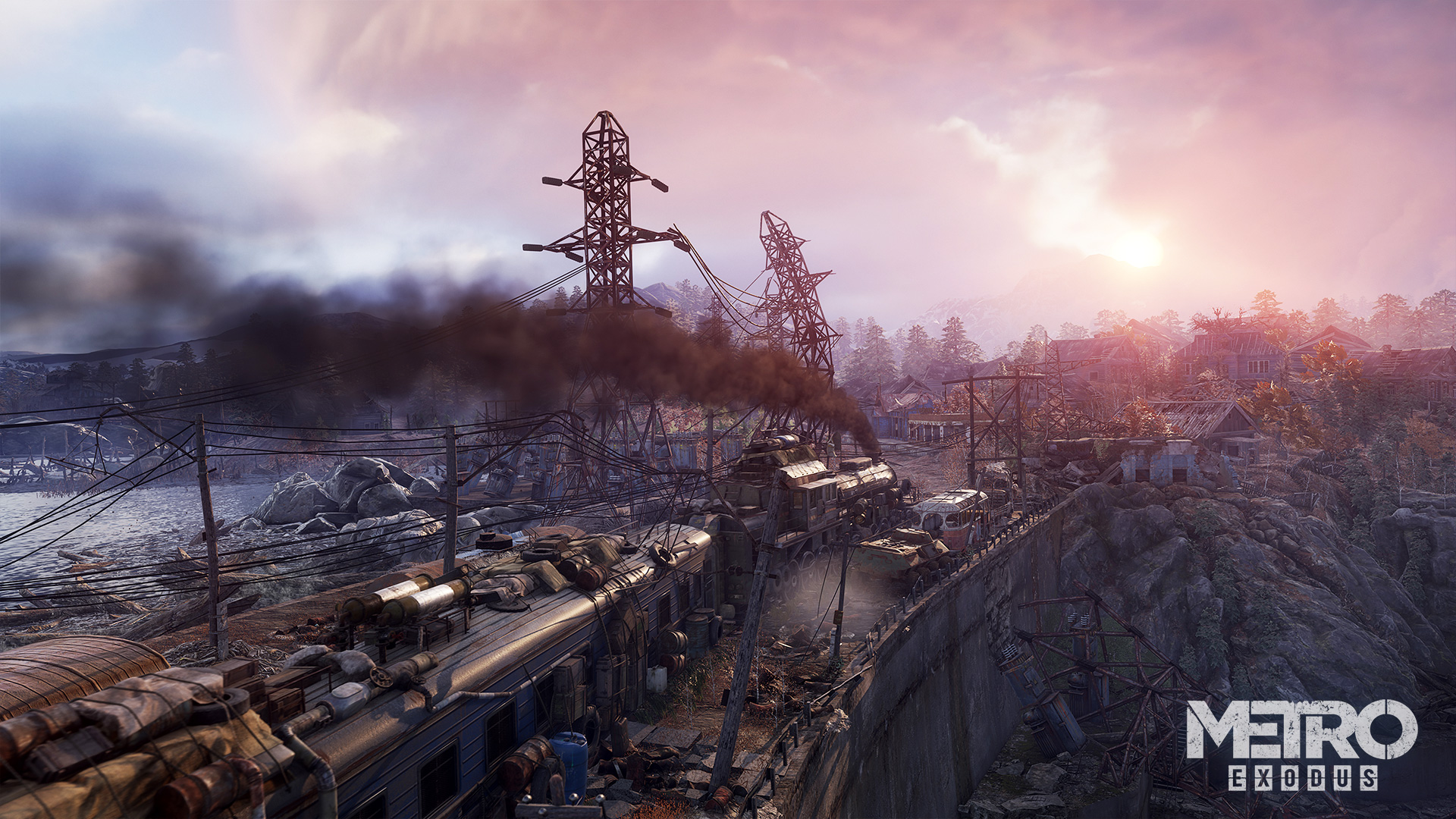 The next title on our list has been buzzed to be a blockbuster, and we can see why. Metro Exodus's impressive gameplay trailer showed off stunning graphics, immersive locations, and its fair share of giant mutant bears to fight off. Following on from Metro: Last Light's gripping story, Exodus has the makings of a great sequel. We can't wait to go underground and get stuck into the story in 2018!
11) Kirby and Yoshi
Number eleven on our list is actually two games, a couple of cutesy platformers releasing in 2018 for the Nintendo Switch; Kirby and Yoshi (working titles are all we have so far). These two titles are together because, although we didn't see much of either, they're definitely worth a shout-out as some solid upcoming platformers for the Switch, continuing from previous successful titles in their franchises. Yoshi's Woolly World and Kirby's Return to Dreamland were both delightful titles on the Wii U that we can't wait to see continuing forward on to the Switch in 2018. We really think these two will be some essential light-hearted Switch titles.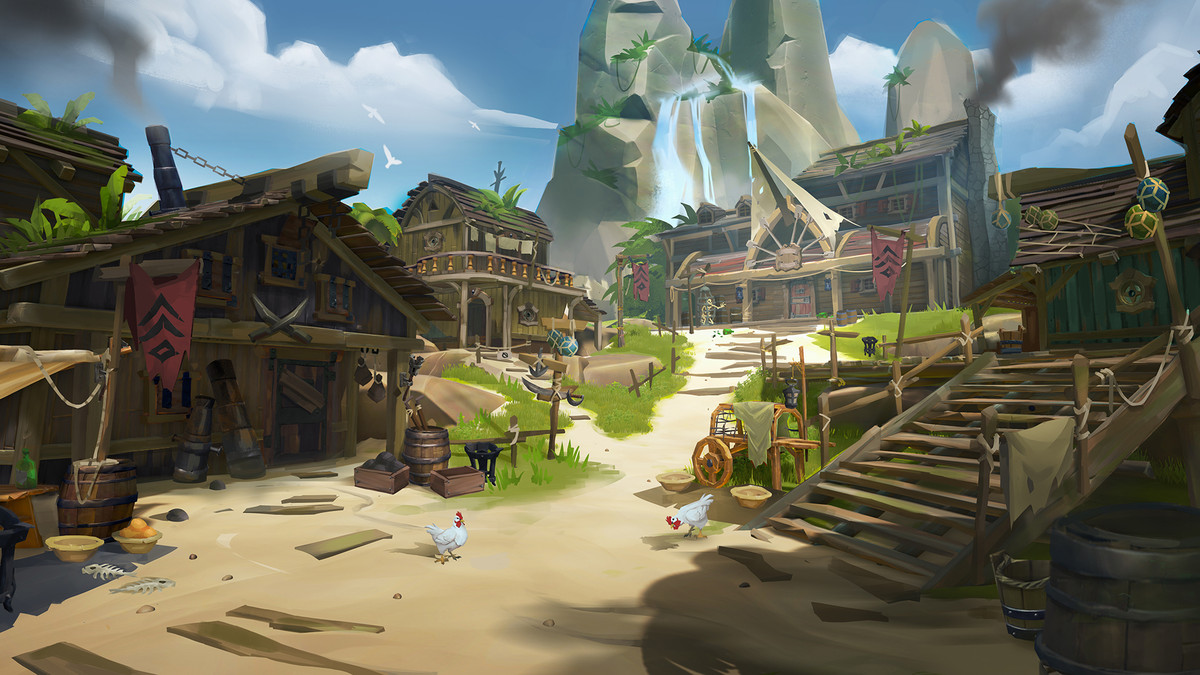 Next up is the swashbuckling multiplayer adventure Sea of Thieves. From what we saw of the witty gameplay trailer, this looks to be a vast, open world MMORPG in which you and your buddies can take on the high seas, hunt for treasure, fight off other ships and, well, just generally be a pirate! All this while running 4K graphics on the new Xbox One X will surely tempt many of us into sinking countless hours into Sea of Thieves. Roll on next year so the exploring can begin!
At number nine we have The Evil Within 2. Now, the first Evil Within didn't blow us away. In fact, many were swept away by the hype, the claims that this would be the game to salvage the relatively soiled horror game repertoire, and were left more than a little disappointed. It was a solid game, but the hype left some players wanting. However, even though we only got a cinematic trailer (which we've all learnt to be wary of), the ideas presented in it are indicative of something truly original, albeit with a nice side order of unavoidable horror tropes; disembodied hands, creepy little girls, and inexplicable fire. We're not certain it will blow competition, such as Hideo Kojima's long-awaited Death Stranding, out of the water, but it definitely looks set to be worth a shot.
Alas, another prequel. But this is one we've been after for fourteen years! And finally, Ubisoft have delivered. Beyond Good & Evil 2 raised quite the cheer at E3, and for good reason. The cinematic trailer teased some epic sci-fi locations and the characters seemed incredibly believable, especially with those gorgeous 4K graphics. This might just be the addition to the franchise fans have long been waiting for. No word on the platform(s) or release date yet, but be sure to keep an eye out for this one.
Now we have another survival-horror/action-adventure title, Days Gone. On the face of it, Days Gone is just another zombie game to add to the pile alongside games like State of Decay, Dying Light, Day Z and The Last of Us, some of which are of course brilliant titles, don't get me wrong. But yes, the market does seem somewhat saturated. So why pick Days Gone for this list? Well, for a start it looks beautiful. Another plus is that there are simply… more zombies. Why is this a pro? Because you can use those swarms of zombies to your advantage. Stealth seems to play a big part in Days Gone, and what better way to create a diversion than with a horde of hungry zombies? Days Gone really does seem like an innovative take on the way zombies are used in videogames. Here, they're not merely an obstacle or an enemy to overcome, they are the tools for your success. And with that many zombies at your disposal, you'll certainly be well equipped.
6) Skull and Bones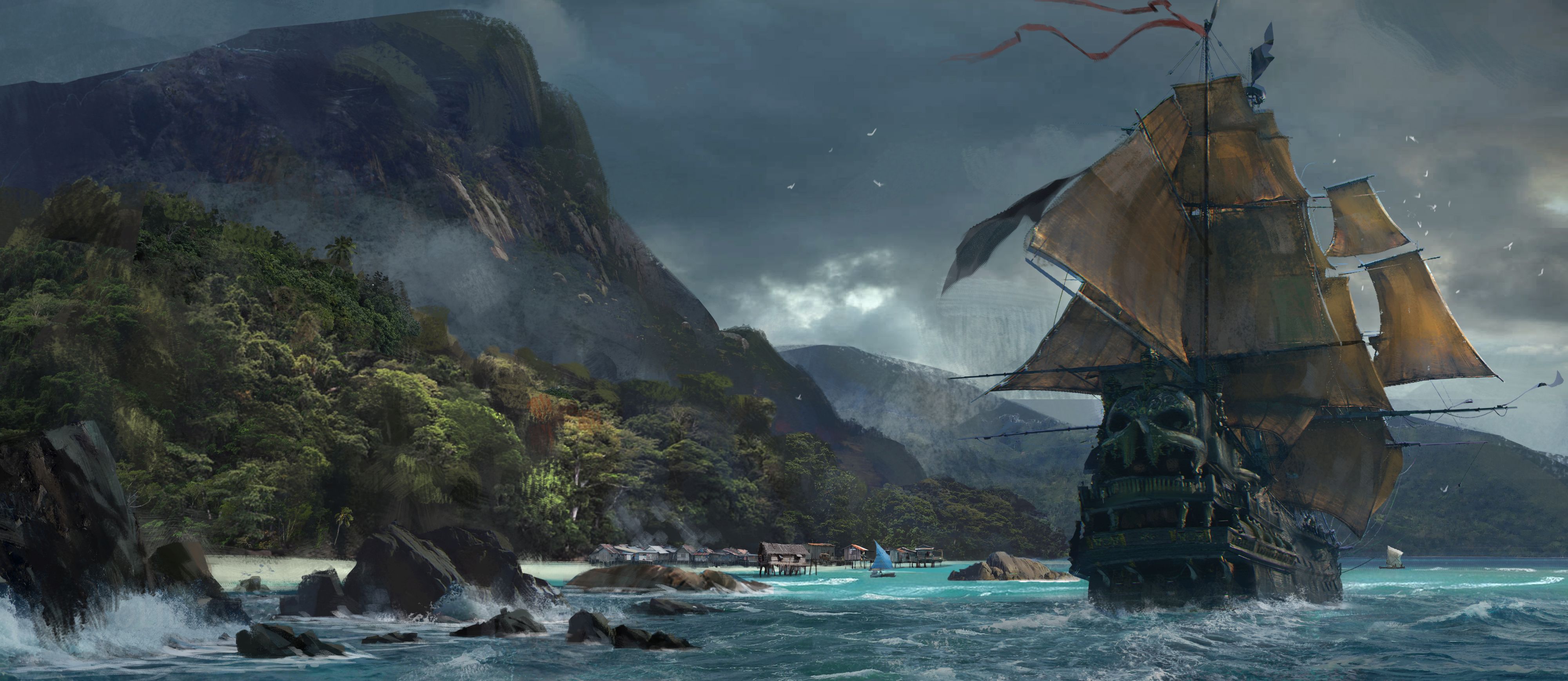 Next, another contender for the best sailing adventure of E3, Skull and Bones. It would seem Ubisoft realised how fabulous and successful their sailing mechanics were in Assassin's Creed IV: Black Flag and decided to make an entire game focused on the mechanic. With the ability to explore this vast open world set in the Indian Ocean, all while pillaging your friends' ships in online multiplayer, Sea of Thieves looks like it has a serious fight on its hands once Ubisoft roll this epic adventure out. Available late 2018 for Xbox One, Playstation 4 and PC, it's certainly open to more platforms than Sea of Thieves. Oh, and let's not forget the gigantic Kraken teased at the end of the cinematic at E3. We can't wait to battle that beast!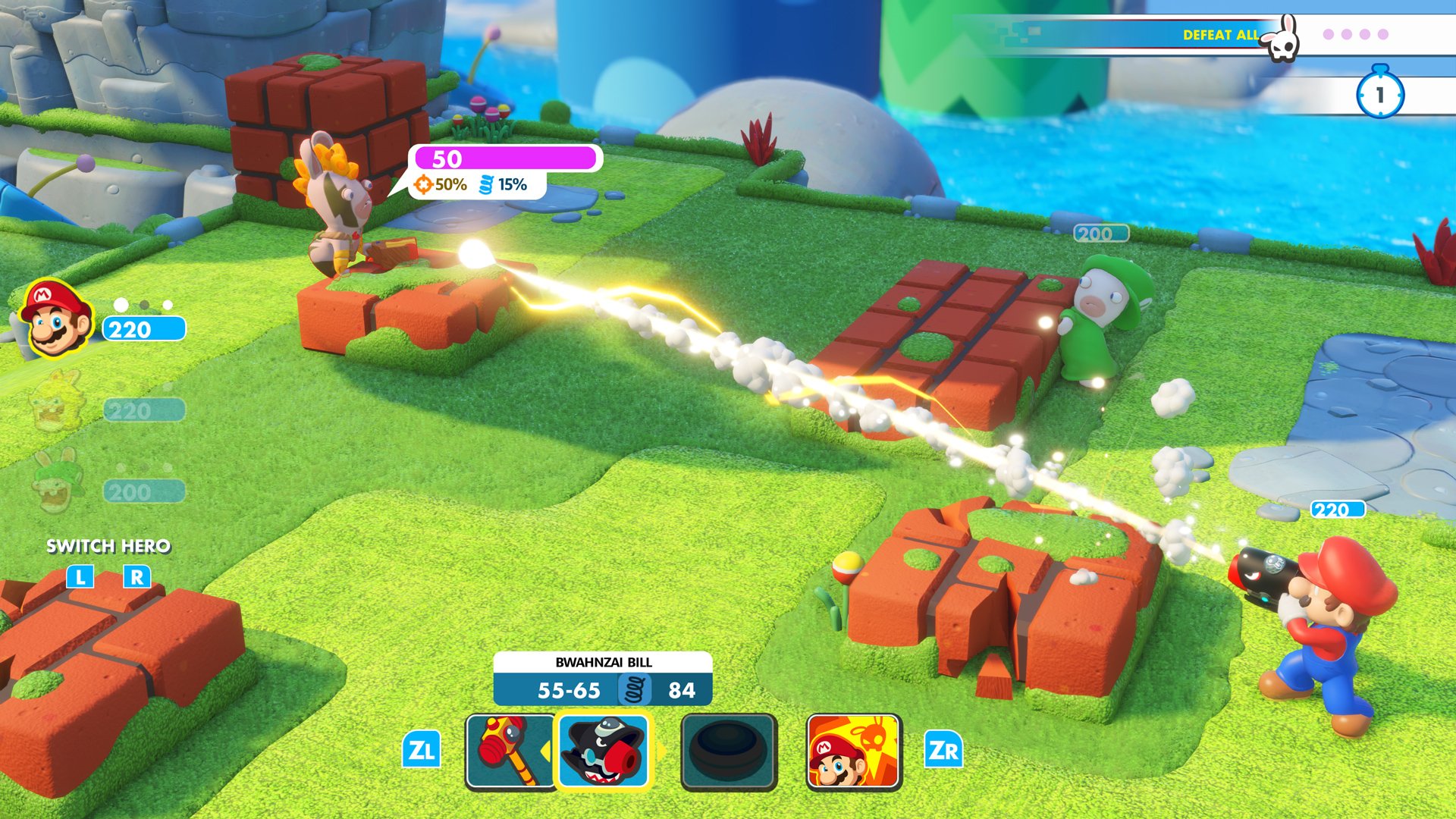 Up next is a change of pace in the form of Mario + Rabbids Kingdom Battle. Now, this was an unexpected title and an extremely strange cross-over. But, while we may be more than a little put off by the Rabbids (especially when they're dressed up like Princess Peach, ugh), we do all love a good turn-based tactical RPG and this one looks very exciting. With extensive features and upgrades, smooth graphics and neat strategy, Mario + Rabbids Kingdom Battle seems like it's going to be fairly addictive when it arrives on Switch in August of this year.
At number four we've got another unexpected title, Monster Hunter: World. For fans of the series, this was an especially exciting reveal. Boasting seamless areas with no loading screens, vastly improved graphics and featuring a "living and breathing ecosystem", this is Capcom's biggest overhaul of the Monster Hunter series for a long time and it certainly looks to have paid off. Releasing in 2018 on Playstation 4 and Xbox one, we can definitely see Monster Hunters getting lost in this beautiful, expansive, and dynamic world.
Ubisoft have really stepped up their game this year (pun intended), having featured on our list more than a few times. At number three we have Assassin's Creed Origins. What can we say? A well-loved series, a fantastic looking prequel, a stunning setting of ancient Egypt… Origins was bound to make the list. Set one thousand years before the current series, Assassin's Creed Origins shakes off the series narrative, giving it a chance to explore something entirely more fresh and original (again, pun intended) which we're very excited for.
2) Anthem
Number two on our list is Anthem, an elegant sci-fi adventure wherein players take up the role of 'Freelancers', heroes who protect humanity with the help of fully customizable exo-suits dubbed 'Javelins'. From what we saw of the gameplay, flying through Anthem's exquisite open world and taking on enemies looks exceptionally slick. Exploring this world and its many surprises, such as world altering 'Shaper Storms', with friends sounds like a hobby we'd all like to invest our time in.
Finally, we have number one. It may not be the best title among the others, but it's certainly one of the more important games in terms of whether it's 'sink or swim' for the Nintendo Switch. Super Mario Odyssey, from day one, has been buzzed to be the Switch's flagship Super Mario title. It has to be. Thankfully, it looks delightful. Following on from previous games such as Super Mario Sunshine and Super Mario 3D World, Odyssey takes everything we know and love from these games, multiplies it by ten, adds a bit of extra mushroom magic and tops it off with an anthropomorphic Hat. The creatively named 'Cappy' grants Mario all kinds of new moves to make your way through oodles of new, original and magical locations. It really does look like a one of a kind, whimsical adventure that we can't wait to get our hands on.
So that's it from E3 for another year! Roll on 2018 and all the exciting titles releasing from now until then!