When you're the owner of a console, it's always nice to have an exclusive game arrive and justify your purchase. Whether it's an excellent PS4 game like Bloodborne or one of Nintendo's many hits for the Switch, an exclusive game can make the most of the hardware it's been created for, as well as any unique features that console happens to have. 2022 had no shortage of great console-exclusive games, so without further ado, let's take a look at the best of them.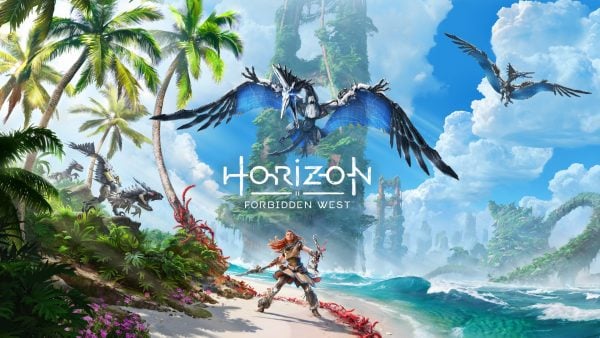 If you're a PlayStation owner, then 2022 was a great year. Horizon Forbidden West is exactly the kind of bigger-and-better sequel that justifies the purchase of new hardware; while it was excellent on PS4, it was even better on PS5, offering expansive, breathtaking vistas with a smooth, solid framerate. The gameplay and story were great, too, with Aloy's journey into the Forbidden West expanding on her character and developing Guerrilla Games' world in interesting new ways.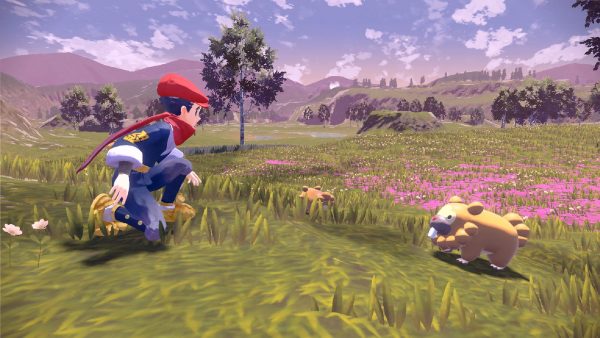 Pokemon Legends: Arceus represents one of the most experimental and interesting prospects to come out of Game Freak in a very long time. It dispenses with the usual Pokemon linear structure, instead choosing to set its action in a variety of fenced-off open areas in which wild Pokemon roam freely. This time, you gotta catalogue 'em all, which often means catching multiple critters or observing them doing various different things. It's a fresh, intriguing spin on classic Pokemon gameplay.
Some of Arceus' experimental approach bled through into the core Pokemon series this year as well. Pokemon Scarlet and Violet may have been buggy and broken at launch, but that didn't stop them being the biggest breath of fresh air the Pokemon series has enjoyed since it made the transition to full 3D with 2013's X and Y. Scarlet and Violet's open world is a joy to explore and get lost in, with hundreds of Pokemon species to discover and a surprisingly affecting narrative to experience as well.
Before we begin, let's get one thing straight: Ghostwire: Tokyo had some pretty uninspired open-world design. Its world was a little drab and boring, overstuffed with Ubisoft-style icon-on-minimap gameplay. However, the atmosphere and sense of place offered by a Tokyo suddenly besieged by supernatural demons and abandoned by humanity was immersive and unique. If you could appreciate Ghostwire's lack of innovation, there was a rock-solid open-world game to enjoy in there.
Wii Sports was pretty much singlehandedly responsible for the early success of the Wii, and while Nintendo Switch Sports came a little late into the Switch's life cycle to claim a similar honour, it was still a worthwhile party experience in its own right. Its new sports were weird and interesting spins on classic gameplay, and the ones it brought back, like bowling, felt like coming home after a long journey. Golf has since been added to the package, too, making it an even more worthwhile purchase.
Live A Live is a strange proposition indeed. It's a remake of a classic JRPG from the mid-90s, the period during which JRPG developers were creating experimental masterpieces like Chrono Trigger and Final Fantasy VI. This time-hopping work of genius never came West until 2022's Switch remake, which overhauls the graphics in beautiful HD-2D and adds an extra bit of story content that will make you wonder how the original SNES release did without it.
All the best console exclusives arrived on Nintendo Switch this year, it seems, but it was ever thus, no? The third instalment in the Xenoblade Chronicles series isn't going to convert any naysayers to the franchise, but it is an excellent iteration of what's come before, and it dials down the anime fanservice somewhat from the rather over-the-top second game as well. Expect plenty of immersive single-player RPG exploration and questing, complete with a totally ludicrous storyline.
Yep – it's yet another excellent Switch exclusive. Ubisoft's tactical RPG shouldn't have worked the first time around, let alone wringing another great instalment out of what is now apparently a franchise. Still, there it is – Sparks of Hope expands and iterates on Kingdom Battle's gameplay in new and interesting ways, always keeping its tactical gameplay fast-paced while still giving you room to breathe and think about your decisions as you make them.
Any year that a Bayonetta game comes out is a good year to be the owner of whatever console it's gracing. In this case, it's the Nintendo Switch once again. Seriously, if you don't already own a Switch, don't listen to the naysayers; go out and buy one right now. It's an excellent console. Bayonetta 3 brings more of Platinum Games' larger-than-life action combat, which some call "character action" and others refer to as "spectacle fighter" gameplay. We prefer the latter term.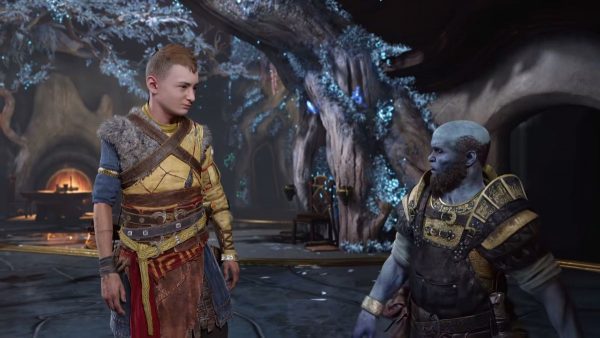 It must have been tempting for Sony to develop Kratos and Atreus' journey through the Norse Nine Realms as a trilogy, as everything else apparently must be these days, but no – God of War Ragnarok has the restraint to tie up all of its narrative loose ends as the second part of the story. It's more of the brutal combat and puzzle-based exploration of the 2018 instalment, so if you liked that one, you'll get more than your money's worth out of this expanded sequel.