Sports-themed games have long been a fixture of the video game world. In fact, it could be argued that the first truly great multiplayer titles were in fact, sports games. Of course if you grew up with the original PlayStation or one of its forerunners no one should have to tell you this. Chances are you spent hours on the couch with your friend(s) or sibling(s) playing some baseball / football / hockey / basketball-derived video game, right? Naturally, this trend continues on into the future with the 7th and 8th generation consoles as well, but now there are loads more options at our disposal when it comes to multiplayer madness.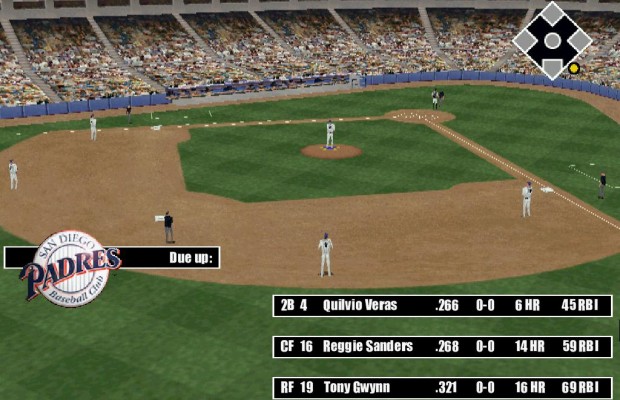 Nevertheless, if you're interested in revisiting the PS1, or perhaps just want to brush up on your video game history, you're in luck. We're about to provide you with a list of some of the Best Sports Games Released on the PS1. Alright, let's get started, shall we?
Yes, this is an American football title, but it remains one of the better sports games on the PS1, mostly because it added features like in-game commentary and more realistic-looking graphics. For fans of the sport, the arrival of "Madden NFL 2000" was heralded as a major win.
ISS Pro Evolution 2
In the PS1 era, the FIFA series wasn't the dominant football (soccer) series out there, not by a long shot. Instead, games such as "ISS Pro Evolution 2" ruled the day, providing the appropriate visuals and gameplay which footie fans were craving. With this particular game we saw such features as player injuries being added as well as the concept of a "master league" and utilizing the names of actual players.
When it comes to baseball on the original PlayStation, "Triple Play Baseball 2000" is definitely where it's at, so to speak. It possess adequate graphics as well as great sound and a more fluid gameplay experience. All in all, it's the sort of title that made baseball fans want to stay inside and play as opposed to going outside for a game.
Try to find a more fun basketball game for the PS1 than "NBA In The Zone 2000", seriously, just try it. Simply put, this title has a bit of everything, including great animations, real teams, real players, play-by-play commentary, as well as the option to engage in dunk and 3-point contests. For basketball fans, "NBA In The Zone 2000" is essentially the prototype upon which most future games of the genre would be built.
Regardless of whether or not you consider skateboarding to be a legitimate sport or not, you cannot deny its athleticism, hence its inclusion here. But that's not the issue; "Tony Hawk's Pro Skater 2" is. The fact is, this is a fine game that helped to popularize skating in video games, mostly because it expanded upon the successes of its predecessor. Here, we find a 3D skate park editor, 8 player trick challenge mode, as well as the ability to create your own skater. It's just a really solid PS1 game that brought several new elements to the forefront.
Everybody's Golf 2
Yes, there are more realistic PlayStation golf games out there, but the question is, are they able to match the overall appeal of "Everybody's Golf 2"? With its cartoon-ish style and arcade-like feel, this game actually has some of the more realistic physics in any PS1 golf title. Each playable character possesses their own unique abilities too, and as you progress you're able to unlock gear which will help to improve your game.
With the release of "NHL 99" Ice Hockey fans were treated to better graphics, physics and game modes than ever before. Moreover, a primitive form of motion capture was actually used to create player movements, which added an air or realism to this game that was ground-breaking at the time. Additionally, the game's developers even took the time to accommodate for the physics of the puck itself, which greatly enhanced the overall experience for gamers.