It's hard to write a review about a game that's so creepy and frightening, especially when it remains so alluring and appealing. By offering up praise to a game like "Outlast" (developed by Red Barrels), one is essentially directing others toward having their own nightmarish encounters with the terrible residents of the Mount Massive Asylum. Nevertheless, it's a journey that most, if not all, PS4 owners should take, particularly if they like fright-inducing experiences.
You assume the role of freelance journalist Miles Upshur, who is tipped off by a mysterious whistleblower that strange things are going on in a little-known psychiatric hospital. Moreover, with ties to the shadowy Murkoff Corporation, Upshur's interests are especially piqued. Once inside, he's exposed to the true nature of the situation and the ensuing horror that comes as a result of becoming trapped inside. Armed with only a camcorder, Miles must find a way out of these terrible surroundings (so that he can expose the incident).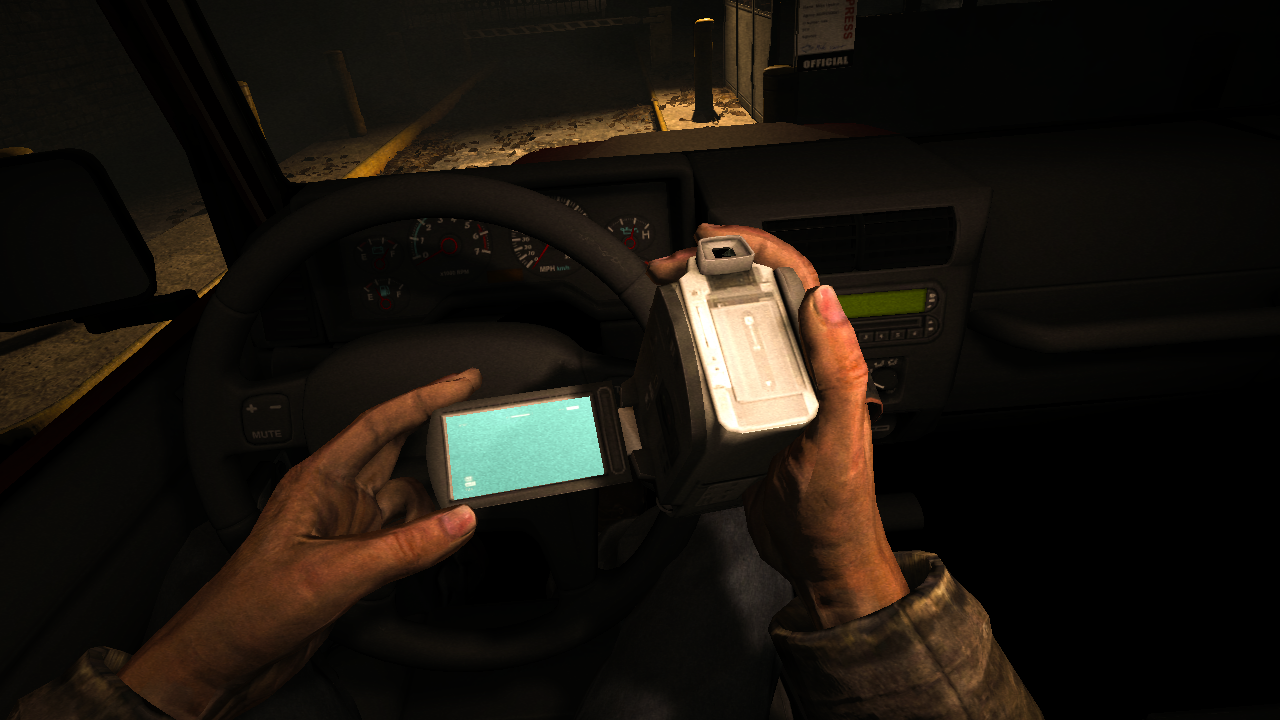 Aside from the ultra-sinister setup, "Outlast" elicits its spin-tingling chills through its awesome visuals, which can be quite life-like at times. The asylum is so incredibly weird and expertly rendered that you almost feel as though you're standing there exploring it yourself at times. Needless to say, this isn't the type of place that you'd want to be lurking around in however as its filled with all sorts of crazy, demented and just plain scary villains who are beyond mentally unbalanced. Graphically, the game does an excellent job of keeping you immersed from area to area, which is no small feat. Just when you thought you'd overcome your fear and are ready to bravely step out and roam around with confidence something unexpected happens and you're pushed back into panic mode, looking for a bed to hide under.
The core gameplay element in this title is evasion, obviously. It's incredibly fun to smash through a series of doors, never knowing what you might find on the other side while some unspeakable horror trails closely behind. In the end, a number of obvious hiding spots and the darkness will assist you in evading your pursuers, of course. There's nothing quite like peering at your enemy through your camcorders night vision setting as they frantically search for you (often in vain). Don't get the wrong idea though, you can still be cornered and killed rather easily, and often at unexpected times. That's part of Outlast's charm of course, it presents you with such a fascinating and fearful world to explore, yet it can also punish you with near-crippling levels of anxiety.

To put bluntly, there are few console games that can be considered pure survival horror titles, even fewer which are actually scary. Outlast is not only capable of delivering the chills, but it also manages to do it with style to spare. This is the kind of game that leaves a mark or impression upon you long after you've added it to your completed pile. Outlast is a must-play for survival horror fans who own a PS4.