The Halo 4 console was released in November 2012, there was a great deal of hype and excitement surrounding it. For starters, this console is going to be put to market alongside Halo 4 apparently, and will be very similar in terms of design and features to the Halo Reach console, only slightly updated with Halo 4 graphics.
But that's not all, this particular console will also be offered as part of a bundled package apparently, which will include everything you would expect: custom console, custom controllers, Halo 4 and a headset. Microsoft's very own online store is actually offering gamers a pre-order deal on the bundle, starting at $399.99.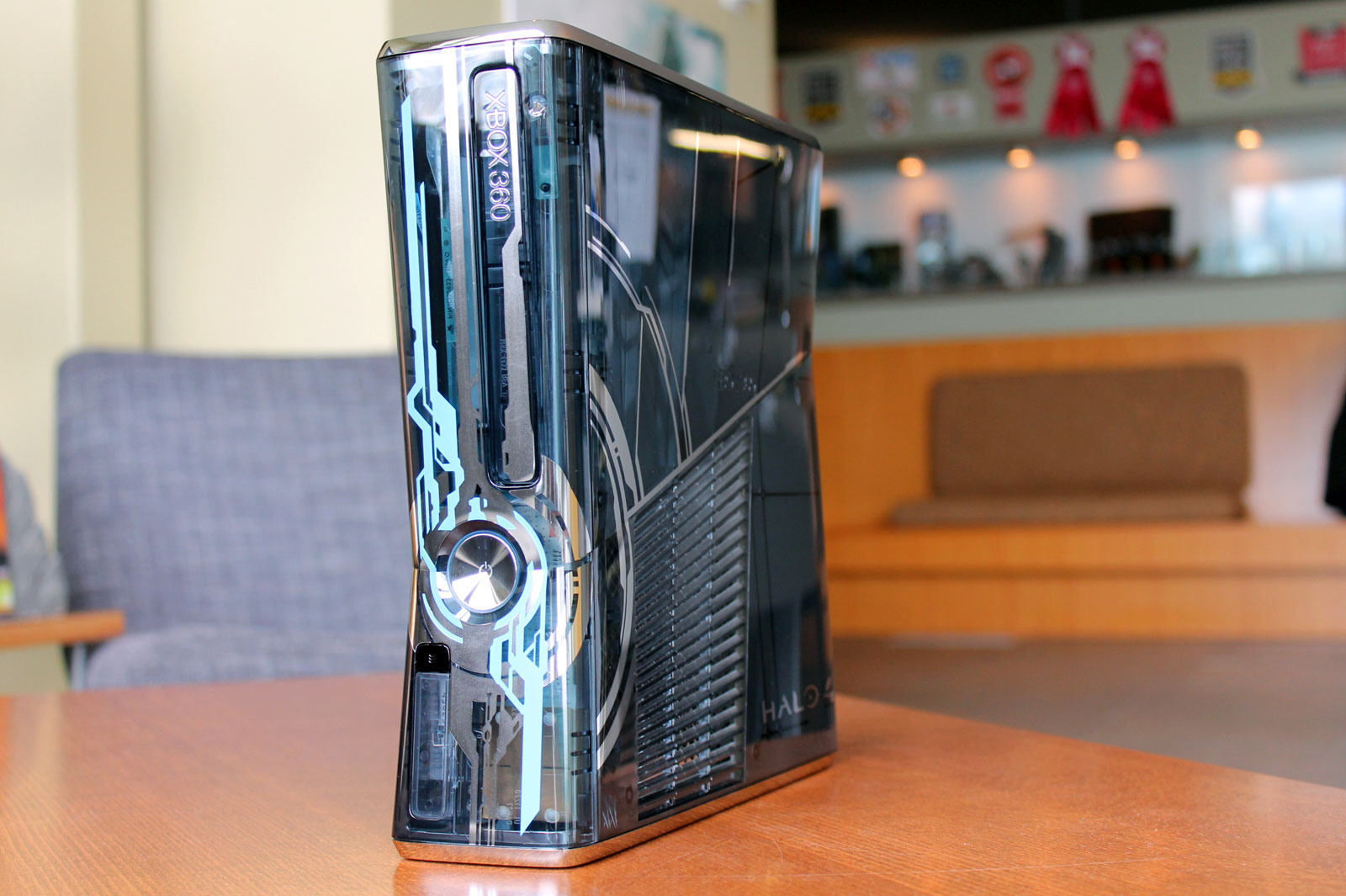 For those who might not already own a 360 and are looking to jump in, this is actually a pretty decent deal because you would be receiving an updated model of the console itself. In other words, this machine has been redesigned to deal with all the problems found in previous models, making it superior in nearly every regard. There are also extra USB ports (as with the Reach bundle). However, perhaps the biggest selling point of this upcoming and soon-to-be-released package are the actual cosmetic alterations, its corresponding alternate loading screens and the corresponding sound effects (like when the disc tray is opened and closed). For serious Halo devotees, it simply doesn't get any more geeky and awesome than this.
But the fun doesn't stop there, those who pre-order will also be treated to some extra DLC for Halo 4 in the form of unique armor and weapon skins as well as emblems and personalized avatar armor and props.
Product Features
Edition: Halo 4 XBOX 360 Console Limited Edition
Exclusive Design: This is a Limited Edition, one-of-a-kind console that has been custom designed by the Halo 4 developer, 343 Industries and Xbox 360, specifically for the ultimate Halo fan.
Two Custom Halo 4 Wireless Controllers with Blue LED lights and a rotating D-pad: These high performance wireless controllers boast a range of up to 30 feet and come with a rotating D-pad and Blue LED lights.
Halo 4 Standard Edition Game: Enjoy the Halo experience with the Halo 4 game. Included in this bundle is the Halo 4 Standard Edition game for you begin the Halo Reclaimer saga right out of the box.
Exclusive Sounds: This console features actual Halo 4 in-game sound effects when console is turned on and when the Eject button is pushed.
Custom Content: Receive a code for downloadable Halo 4 content, including a unique armor skin, unique weapon skin, unique emblem, matching avatar armor, and unique avatar prop.
The package also comes with Halo 4:
Master Chief is awakened from his slumber by Cortana as they approach a new planet called Requiem. The covenant is not going to be the principal enemy in this outing; they are being replaced by a new force known as the Prometheans (who are going to be unlike anything previously encountered by Halo fans). All the features found in Reach will be returning in Halo 4 as well, in addition to new weapons, types of A.I. and new multiplayer modes.
Seriously, if you're a Halo addict or simply someone who is considering a Christmas purchase of an Xbox 360 (for yourself or someone else), this is a deal you probably shouldn't pass up. Aside from the fact that Halo 4 will likely rewrite the rules yet again, and reignite the fires of the franchise, the console itself looks (and sounds) amazing and is a reflection of the various improvements which have been made over the years.
Buy the Halo 4 XBOX 360 console
Rating – 9 / 10