Big-game Hunting: The Top 5 Hunting Games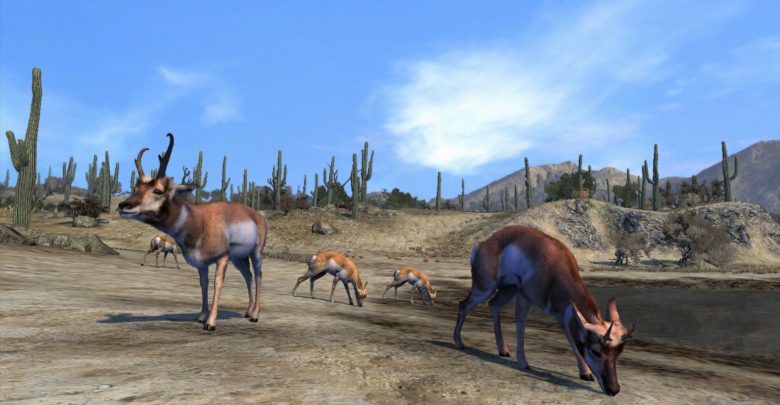 Hunting games have come a long way since Duck Hunt first hit the arcades in 1984. The fundamentals of a good hunting game have not changed much but the gameplay experience has vastly improved from that first coin-operated machine.  Next time you get the itch to stalk a buck or take down big game, take a look at our top Hunting games for Console or PC.
This game really leans into the stereotypes with all the banjos and moonshine your redneck cousin could ever want.  This tongue in cheek game is in on its own joke and doesn't allow its camp to get in the way of good gameplay.  The graphics are good but not surpassingly so.  Getting the controls to sync the way you want can sometimes take a little tweaking, but once you've got it right it will feel pretty natural.   While there is not a lot in the way of complexity or story, this game is surprisingly addicting.  Minigames to test your speed and accuracy keep it exciting and replayable.
Pro Hunts is merely the latest in a legacy of hunting games by Cabela.  Reviews of the series are mixed as some players feel the latest doesn't do enough to stretch the boundaries of graphics and storytelling while others are simply happy for more content in a familiar setup.  Pro Hunts is a single player game that transports you to big game hunting grounds in North America. NPC veteran hunters guide you through challenges as you collect trophies to open new areas of the game.  The graphics are good but the gameplay can be too easy at times.  If you're a fan of the genre it is worth checking out at least one of Cabela's many titles available on Steam.
While available for PC, this game really shines on the Wii.  It won't be challenging enough for hardcore gamers, but it will appeal to families with young adults.  The rifle attachment for the Wii can be difficult to configure, but once it is synced properly it can be a great deal of fun.  The regular controller works just as well.  The interface is user-friendly and the pace a perfect balance of excitement and relaxation.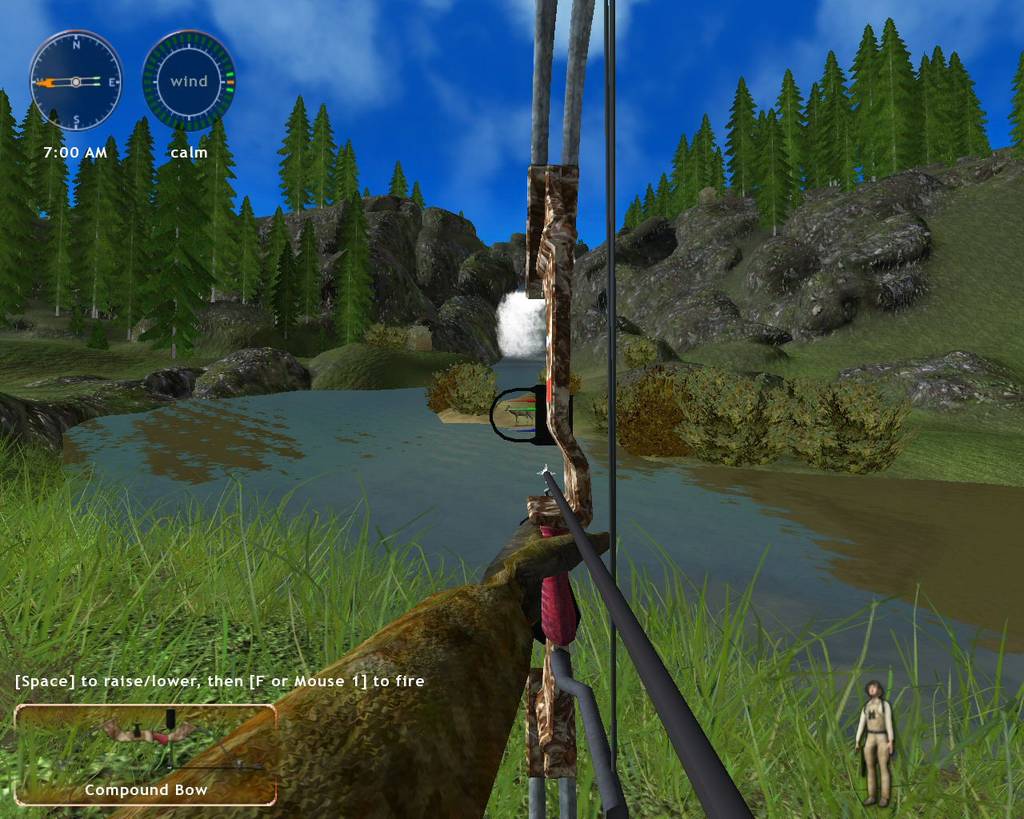 While this game's graphics may be showing their age a bit, the gameplay, variety of prey and vast hunting grounds still make for a great hunting simulation.  The sheer variety of animals available and weapons to choose from make this a good choice, especially with a free to try version and a price point of around $10. For a couple bucks more you can get the "Hi-Caliber Edition" for PC, which contains 8 complete games in the series.
The Hunter (classic) or its new open world companion, Call of the Wild, are not a point and blast FPS.  This game builds up all the tension and anticipation of a real hunting experience.  The environment is beautifully rendered and the simulation is top notch.  You can play free online or opt for a subscription to open up more options. With online multiplayer, hunters can work together to bring down the big game.  The realism of needing to track, wait, and carefully aim make the kill of elusive prey that much more satisfying.  Some of the animals you may run across include whitetail deer, wild boar, black bear and even ibex. Call of the Wild is currently available on Steam and disc for the PC and is coming to PS4 and Xbox later this year.