Android often gets unfairly overlooked as a gaming platform. Many mobile gamers point to iOS as the gold standard when it comes to mobile gaming, but Android has just as many excellent games to offer. Whether it's the strategy stylings of Final Fantasy Tactics: War of the Lions or the horror puzzle gameplay of Very Little Nightmares, there's plenty to love on the Android marketplace, and things are only going to improve as 2022 moves forward.
So far this year, we've seen the release of great Android games like El Hijo: A Wild West Tale, Yu-Gi-Oh! Master Duel, and Puzzle Quest 3, to name but a few. There are lots more fantastic Android gaming experiences on the way in 2022, too, so if you've just dropped a huge amount of cash on an Android tablet, know that your decision was not a poor one. Here are the best upcoming Android games 2022 has to offer.
Diablo Immortal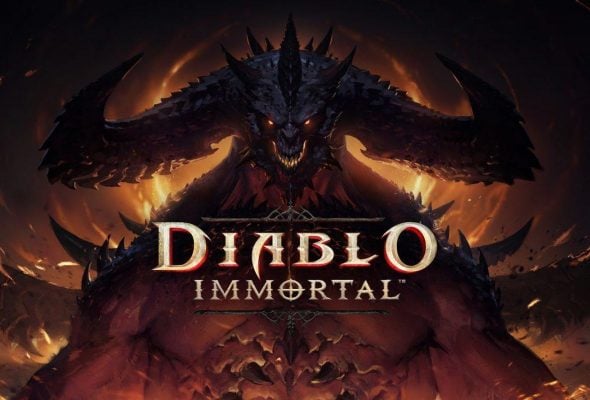 "Do you guys not have phones?" This unfortunate utterance set the mood when it comes to Diablo Immortal, a smartphone conversion of the classic Blizzard loot-'em-up ARPG. It's a shame, because a smartphone-based version of Diablo really sounds like it could work; firing up a game just to casually burn through a dungeon in ten to fifteen minutes and then returning to work sounds enjoyable in a way that multi-hour marathons of Diablo can't be. We're hoping 2022 yields a release date for Blizzard's beleaguered mobile ARPG.
Final Fantasy VII: Ever Crisis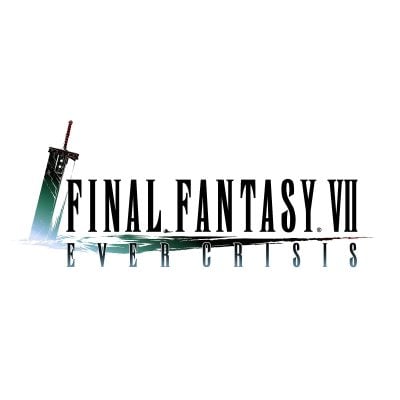 If the Final Fantasy VII canon is starting to feel a little confusing to you, then Ever Crisis could be the perfect game to remedy that. It's a mobile retelling of all of the major games in the Final Fantasy VII series, from the original 1997 masterpiece all the way through to Dirge of Cerberus and Crisis Core. It doesn't feature the remake, though. Gameplay-wise, it'll be a free-to-play RPG that incorporates loot boxes containing weapons and cosmetics. Battles will take cues from the original Active Time Battle system, making this RPG spiritually akin to the original FF7. It's due to launch in 2022.
Devolver Tumble Time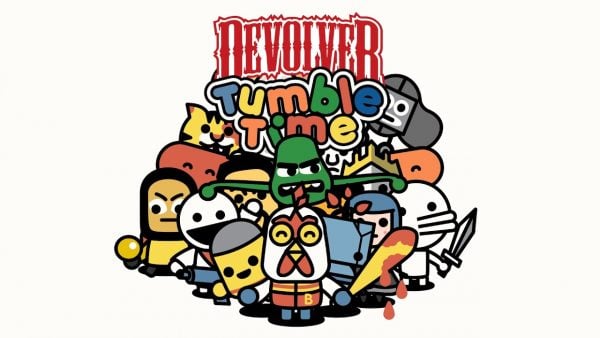 Sporting Devolver Digital's characteristically rebellious brand of humour, Devolver Tumble Time will combine physics-based gameplay and "elegant monetisation". It's almost a continuation of the rather intriguing free Steam curio DevolverLand Expo, which was an irreverent parody of the company's own marketing. In Devolver Tumble Time, you'll take part in puzzles featuring some of the most iconic Devolver characters. The game will feature ad integration, but it sounds like Devolver will be putting its own unique spin on that concept.
Cyber Knights: Flashpoint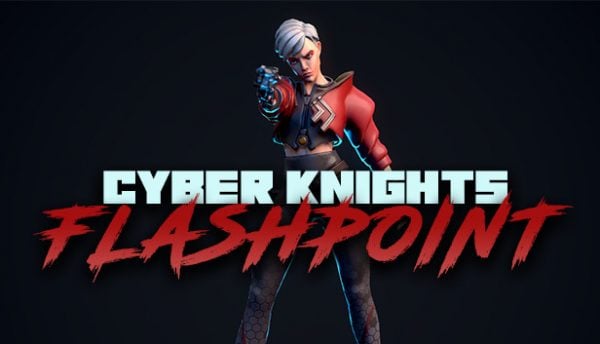 After a successful Kickstarter campaign, tactical heist RPG Cyber Knights: Flashpoint is due to release some time in 2022 for PC and mobile devices. It combines a cyberpunk-infused story with XCOM-esque tactical battling, in which you'll have to manage a diverse squad of soldiers, each with their own strengths and weaknesses. Along the way, you'll experience three interconnected stories: that of your squad, the story of your employers, and the narrative of the city as a whole. This one looks ideal for anyone who wants some Invisible Inc-style RPG battling on their Android phone.
Octopath Traveler: Champions of the Continent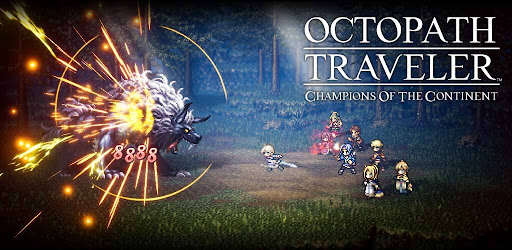 The original Octopath Traveler was an intriguing little RPG experiment released for the Switch, then ported to PC, Stadia, and Xbox. The followup, Champions of the Continent, is a mobile-only RPG originally released in Japan back in 2020. It's due for a worldwide release in 2022, and will bring free-to-play RPG mechanics to your Android device. Gameplay-wise, it won't be too dissimilar to the original Octopath, but it'll have eight playable characters in each battle as opposed to four and will also feature touch screen controls.
Star Wars: Hunters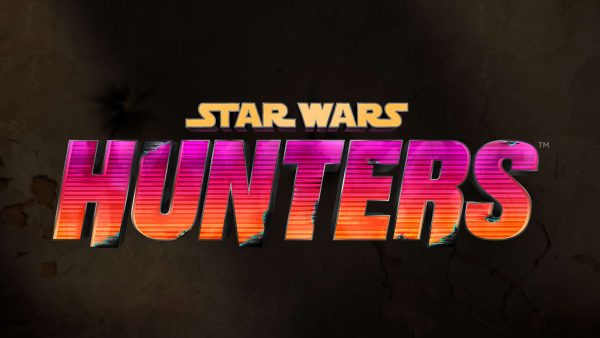 Do you love Star Wars? If so, you'll want to check out Star Wars: Hunters, which is due to launch for mobile devices and Nintendo Switch sometime this year. It'll offer competitive arena gameplay in which you'll have to battle enemies across iconic locations from the series. A roster of new characters will be on display, including a new Dark Side Force-sensitive warrior, a Stormtrooper, and a Wookiee fighter. Star Wars: Hunters is set to offer speedy, action-packed gameplay in a multiplayer setting, so give this a look if you want something more competitive on your phone.
Pokemon Trading Card Game Live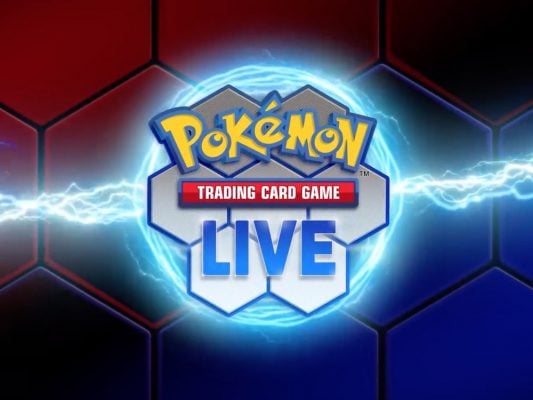 The Pokemon Company and Nintendo are intending Pokemon Trading Card Game Live to offer the definitive Pokemon Trading Card Game experience. It will transpose the action of the TCG to your smartphone device, bringing with it all the mechanics, synergies, and collectible cards of the physical game. You'll be able to take on trainers from around the world, building unique decks that take advantage of different combinations of types and item cards to win. Right now, the app is in beta, but it's due for a full worldwide launch sometime in 2022.
Grand Theft Auto: The Trilogy – The Definitive Edition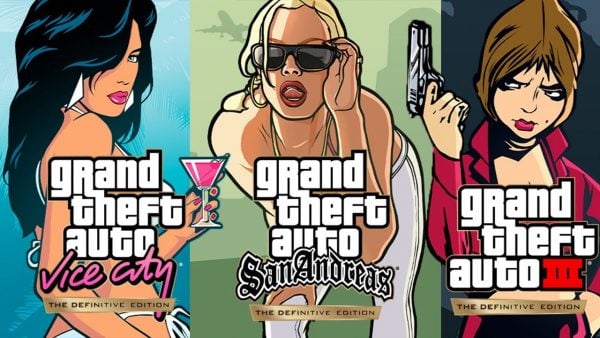 Rockstar's somewhat ill-received open-world crime sandbox remaster trilogy is due to hit Android sometime in the first half of 2022. We can only hope that the studio fixes some of the trilogy's endemic problems before it sees the light of day on Android devices. Even though we know the GTA Trilogy is blighted with serious problems, we're still looking forward to getting to experience the adventures of Claude, Tommy, and CJ on our smartphones and tablets. The games still hold up to the extent that even these rushed versions still preserve the essential majesty of the originals.