While it may not be quite as visible as many other simulation titles, 2004's "Transport Giant" (developed by JoWood) is certainly unique. Somewhat inexplicably and suddenly, a new comprehensive version of the game was released in 2012 (Transport Giant Gold Edition), which includes the original content plus Transport Giant Down Under. The game itself is set in the year of 1850, where railroads are all the rage. Instead of managing manufacturing centers, as is seemingly the standard with titles of this genre, you are starting up your own shipping company, initially choosing your scenario (Europe or the US). Needless to say, nearly every facet of the real transportation cycle is represented here, in great detail and replete with pretty nice visuals too.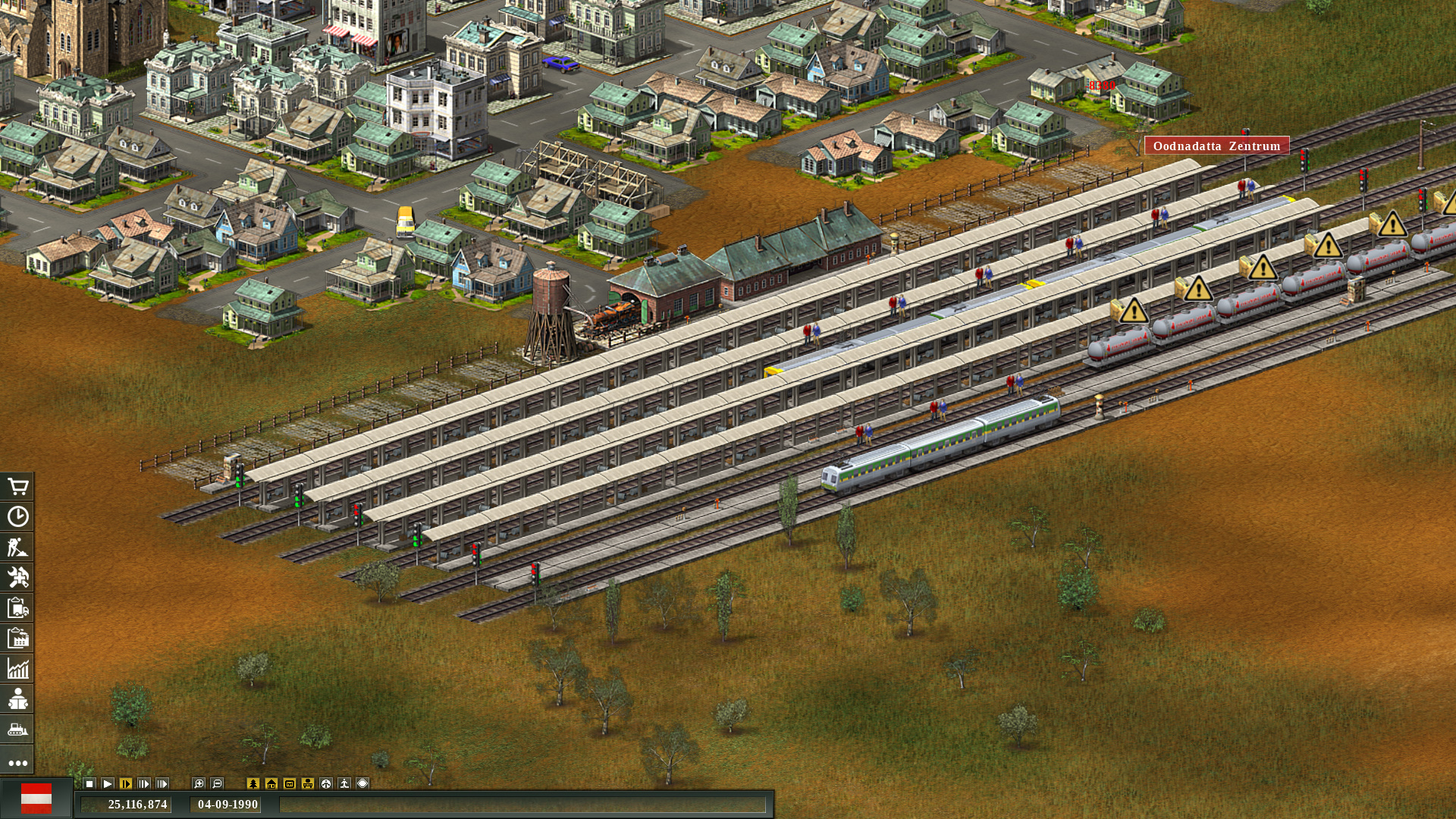 Having said that, Transport Giant really isn't one of those games that makes things easy for you. Sure, you can play however you like, but to really excel you should be prepared to do a lot of planning as well as track construction. At the same time it's a fairly realistic affair too, with all sorts of variables relating to cargo (goods as well as people) and all aspects of the business side of the equation. Having said that, it's not so difficult to grasp that the beginner or initiate can't figure out how to have a bit of fun with it, but to really master the game you should expect to have to sink quite a few hours into it.
Those looking for diversity will undoubtedly be satisfied because there are no less than 130 different types of vehicles to choose from and integrate. These include freight trains as well as ships, lorries, planes, helicopters and even supped-up superconductor trains and monorails. Moreover, you can actually have trains carrying up to around 64 cars too, which is quite an achievement, if you think about it. Slow downs are certainly possible unless you've got lots of PC power to spare, and this becomes all the more evident once you begin to expand things a bit. To add even more interest you'll discover no less than 500 different types of buildings as well as the ability to create tunnels, bridges and expand your train stations on the fly.

The game presents you with an unfolding storyline within the context of a series of missions spanning no less than 200 years of civilized development. Even the interface is fun to use and highly intuitive, allowing you to easily alter various elements. Visually speaking, the game might seem a bit dated now, but don't let that push you away. The fact of the matter is that Transport Giant's graphics are absolutely fine for what they offer, which is excellent fun amid a dizzying array of options. Additionally, the game's soundtrack is engaging and varied too, which certainly acts as a nice bonus.