Who would have thought that such a relatively simple and straightforward card game like Poker would become so popular in the latter 20th century (not to mention its enduring recognition in the early 21st)? Moreover, who could have possibly dreamed up the notion that this same seemingly inane pastime would also spawn countless video game recreations? Among all the countless poker video game offerings out there, which ones stand the tallest?
That's exactly what we're about to delve into with a list of the top 5 poker video games. (encompassing any and all platforms [we're not talking about video poker here, but poker-centric titles for various standardized gaming systems])… Whilst many people play the real thing, like at 888casino games for example, this list of games doesn't put any financial pressures on you. They are also fantastic for practising your poker skills.
Poker Night 2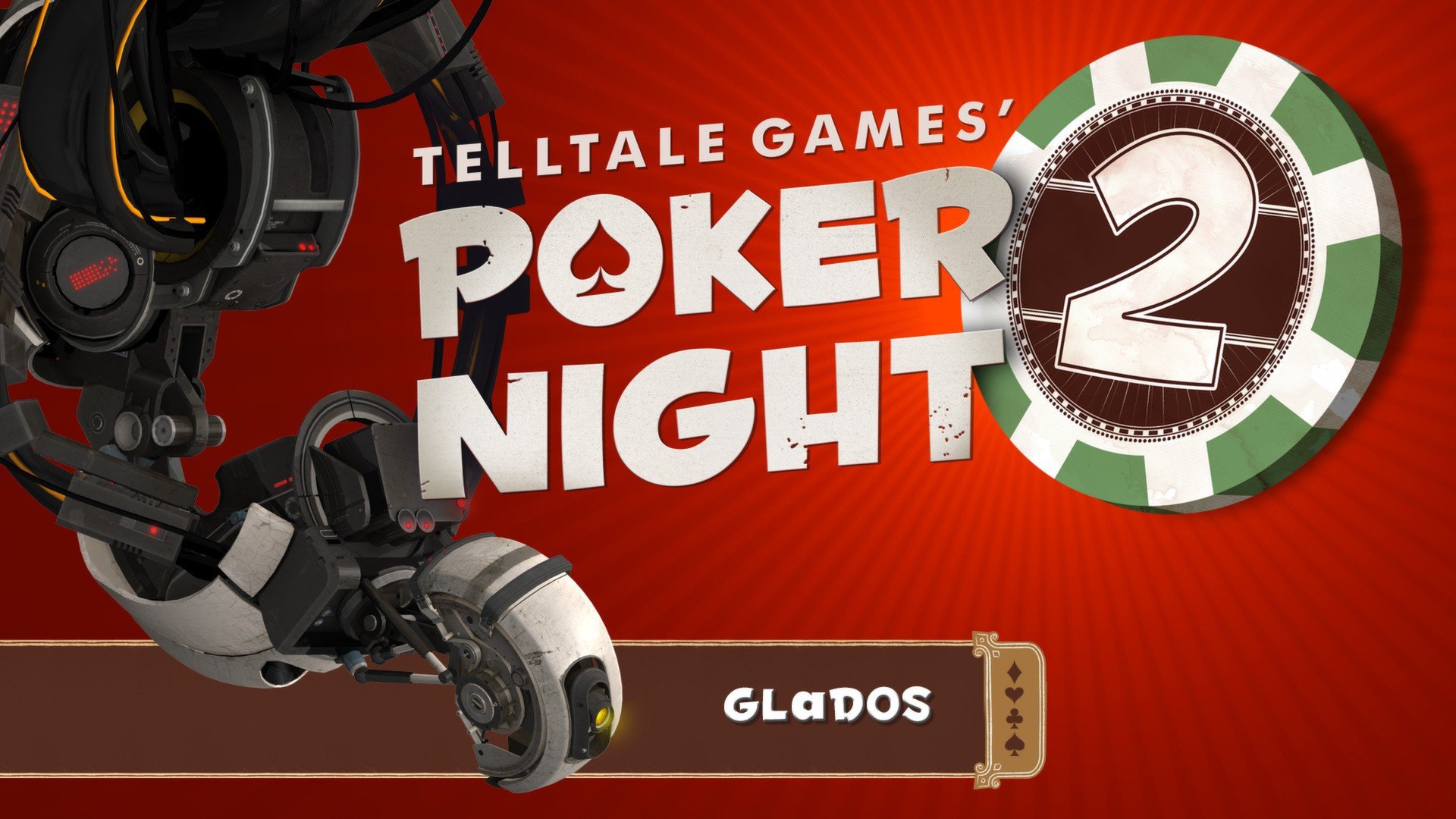 There are loads of reasons why developer Telltale Games' fantastic "Poker Night 2" stands tall as one of the best poker games ever released, perhaps one of the best being that it is incredibly fun. Yeah, sure…for the devout poker addict ANY poker game is "fun", but what set this title apart are its crossover characters. You play as an unseen individual who engages in card dueling with some rather obscure but awesome opponents, such as Brock Samson, GLaDOS, Claptrap and Sam (from "Sam & Max"), among others. Within the context of this simulation you are able to play not only your standard Texas hold 'em games, but also Omaha too, along with all sorts of unlockables and interesting "goals" to achieve. It is the mélange of these elements which adds the much-needed spice to the mix, thus allowing "Poker Night 2" to move beyond a mere poker simulator to develop a much wider overall appeal. Moreover, it retains a certain visual / animated appeal, where the characters are displayed in their native resolutions / settings, creating a sort of behind-the-scenes or "enhanced" experience for fans.
World Poker Tour 2K6

Perhaps most popular on the original Xbox (or PS2), "World Poker Tour 2K6" has also been ported over to a number of handheld consoles as well. So, what is it that makes this game stand out, you ask? Well, for starters, the game is based on the television show of the same name (World Poker Tour), so there's a bit of a nifty tie-in there to contend with. Secondly, at the time of its release, WPT2K6 stood tall as one of the better, more fully-fledged poker video games out there, replete with a more "live televised" sort of style. Additionally, they even took the time to replicate many of the very real casino locations used throughout the title, which is a very nice touch.
World Championship Poker 2
Yet another excellent title for the likes of the Xbox, PS2 and of course, PC was"World Championship Poker 2". They revamped their engine, added all sorts of new features when they released the second iteration of this series – replete with even better A.I. While the game didn't' really receive the sort of attention or acclaim you'd want (it is after all, a poker game) it did allow you to create your own character and engage in a career mode of sorts (which is now standard fare for sports titles, of course).
World Series of Poker
Adding this one to the list is a bit of a no-brainer, especially considering that its one of the first officially-licensed titles to emerge from the WSOP brand / institution. Needless to say, this game really brought the goods for Xbox gamers, offering lots of stuff to do and variations in terms of play, offering: Omaha, Omaha Hi-Low Split, Seven Card Stud, Seven Card Stud Hi-Low Split, Razz (Seven Stud Lowball), and of course, Texas Hold 'em.
World Series of Poker 2008: Battle for the Bracelets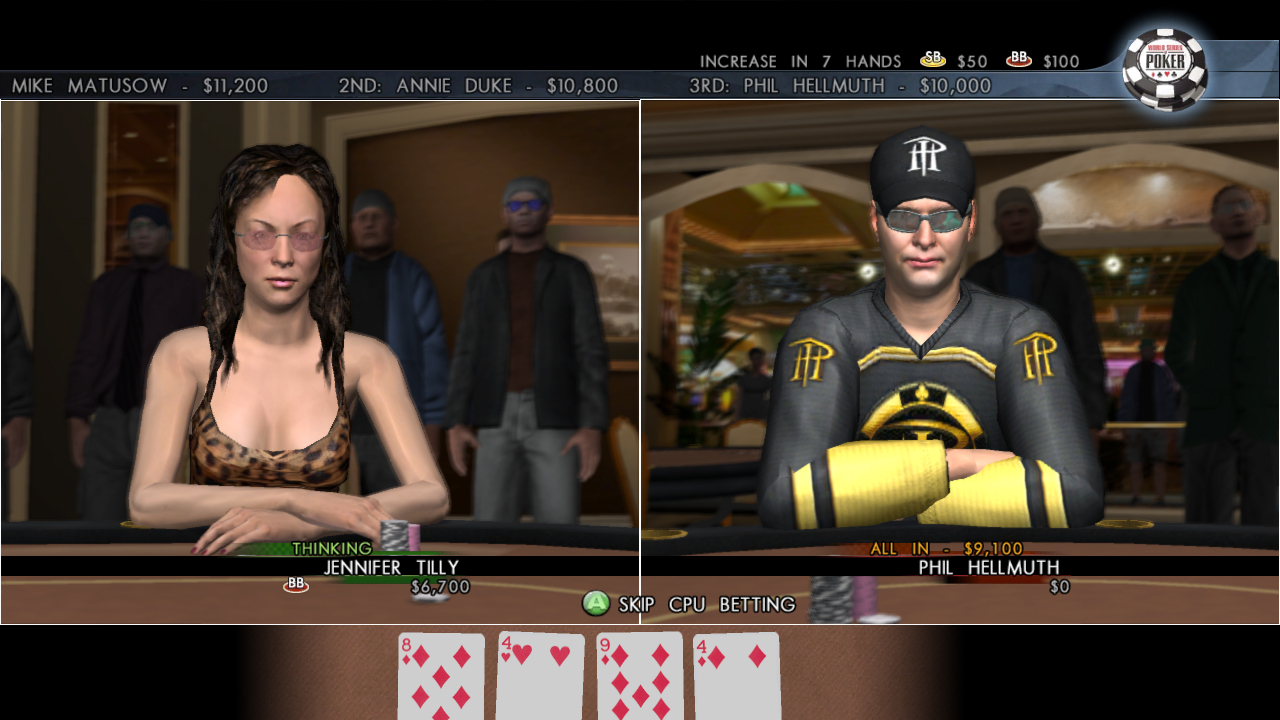 Last but not least, we come to (yet another WSOP title) "World Series of Poker 2008: Battle for the Bracelets". Finding its way onto the PS3 as well as the PS2, PC and other platforms, this game basically improved upon every aspect of previous releases, adding new features and crafting a more interesting and multi-tiered career mode to explore. One of the neat additions includes receiving phone calls from renowned gamblers, perhaps inviting you to some exclusive event. Furthermore, with various online functions to round things out, increase the competitive factor and create diversity, you have one of the more enduring poker games out there.