2022 is going to be an incredible year for games. After 2021 proved somewhat disappointing thanks to the ongoing COVID-19 pandemic (and various other delays), we think that 2022 is set to be a truly special time in the world of gaming. With major exclusives from Sony and Microsoft due to arrive this year, as well as indie games and big studio projects galore, there are plenty of reasons to be excited for gaming this year. Here are our top 22 upcoming games for 2022.
Pupperazzi (Xbox, PC) – January 20th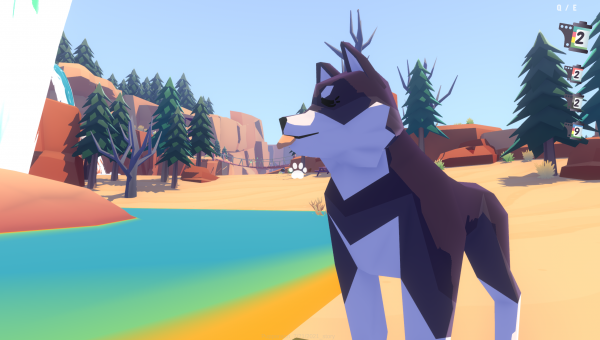 If you love Pokemon Snap and you love doggos, then Pupperazzi should be right up your street. In essence, it is a game in which you take photographs of dogs. The rest is relaxing exploration and offbeat dialogue, so this will be a perfect game if you're just looking to relax. Pupperazzi also launches on day one for Xbox Game Pass!
Pokemon Legends: Arceus (Nintendo Switch) – January 28th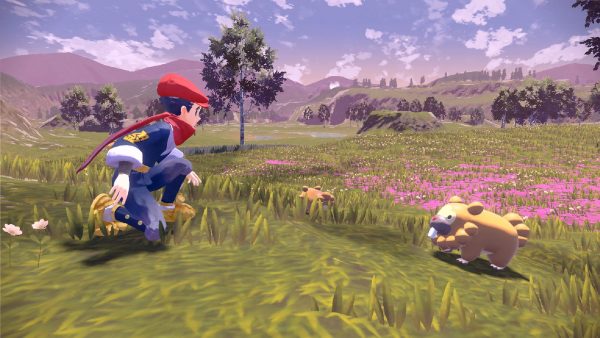 Pokemon Legends: Arceus is Game Freak's chance to finally right the course of the Pokemon franchise. After treading water for several years (arguably since 2016's Pokemon Sun and Moon), Arceus represents a major direction shift for the franchise. It's an open-world turn-based RPG with inflections of Monster Hunter.
Uncharted: Legacy of Thieves Collection (PS5, PC) – January 28th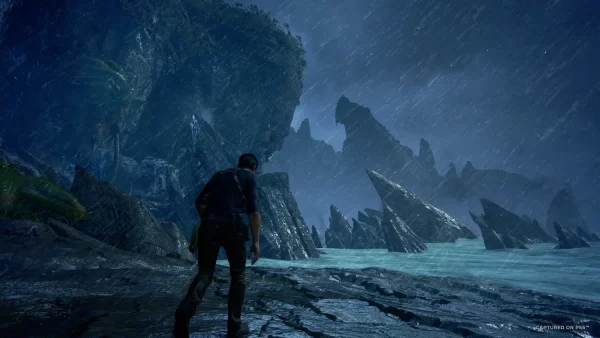 Another January 28th arrival, Uncharted: Legacy of Thieves Collection bundles Uncharted 4: A Thief's End and Uncharted: The Lost Legacy into a single package. This collection also marks the first time the franchise has appeared on PC, so expect a flood of hilarious user-made mods to appear within the first week or two.
Dying Light 2 Stay Human (PlayStation, Xbox, PC, Switch) – February 4th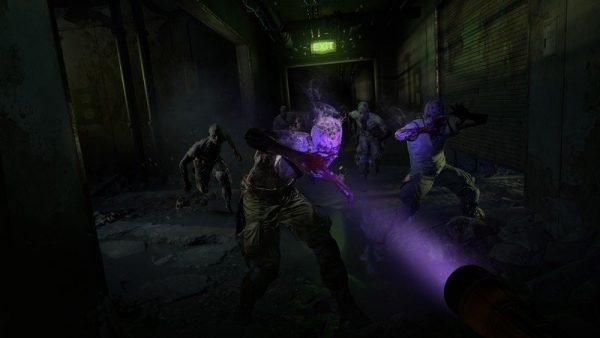 After numerous delays, Dying Light 2 is finally set to launch this February, and we are excited for it. The game should carry on the first title's legacy of parkour-based exploration and creative zombie-slaying, but the devs have cited The Witcher 3 (and indeed recruited writers from that game) as an influence on the writing.
Sifu (PlayStation, PC) – February 8th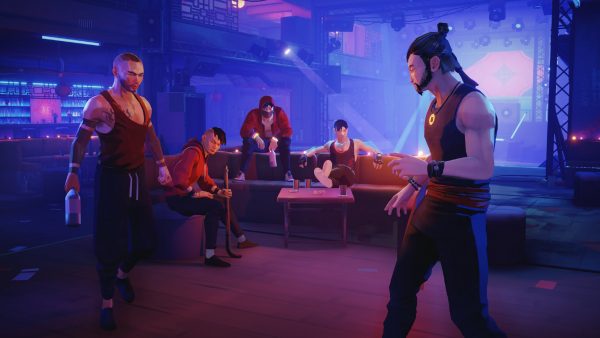 Sifu is the next game from Absolver studio Sloclap, and it looks to continue the blend of 3D action-adventure and beat-'em-up gameplay started by its predecessor. In a rather brilliant gameplay twist, your character will age each time you die, and as you age, you'll gain power but lose maximum health.
The King of Fighters XV (PlayStation, Xbox, PC) – February 15th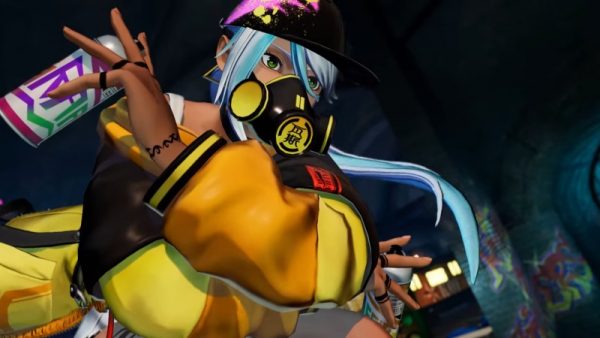 The long-running King of Fighters franchise returns with its fifteenth mainline instalment in mid-February. As you'd expect, there are a number of tweaks and changes to the core fighting engine, but for the most part, it's the same frantic, chaotic 3v3 fighter you've come to know and love.
Total War: Warhammer III (PC) – February 17th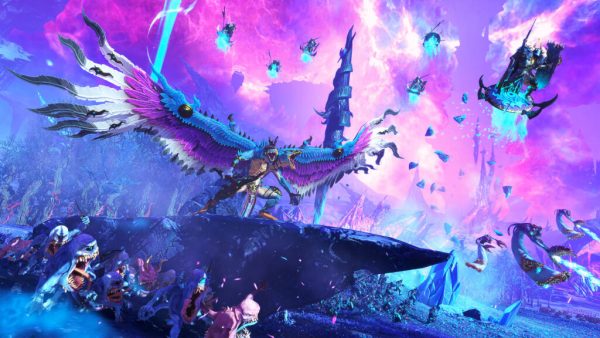 Alright, so there might be a good reason why it's not called Total Warhammer, but that doesn't mean we don't still wish it was. Still, this strategy-'em-up will carry on the mixture of brutal fantasy and rich tactical depth that fans have come to love Total War: Warhammer for. Expect new races, new campaign settings, and more.
Horizon Forbidden West (PlayStation) – February 18th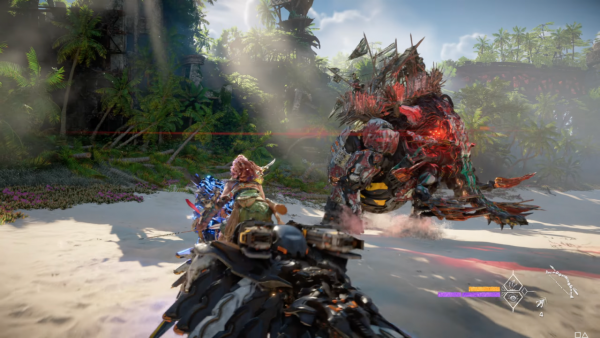 The first huge, earth-shatteringly expensive AAA title of 2022 arrives on February 18th. Horizon Forbidden West continues the story of Aloy, bringing in new climbing mechanics, new machines to hunt, and a brand new storyline set in the titular Forbidden West. It's going to be excellent.
Elden Ring (PlayStation, Xbox, PC) – February 25th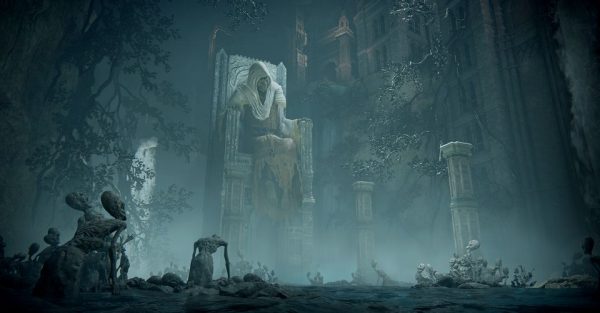 Transposing the classic From Software fantasy setting and brutally difficult combat to an open-world environment can't have been easy, but that's what Elden Ring promises. The network test was hugely promising, so we can only hope that the finished product matches that impossibly high standard.
Gran Turismo 7 (PlayStation) – March 4th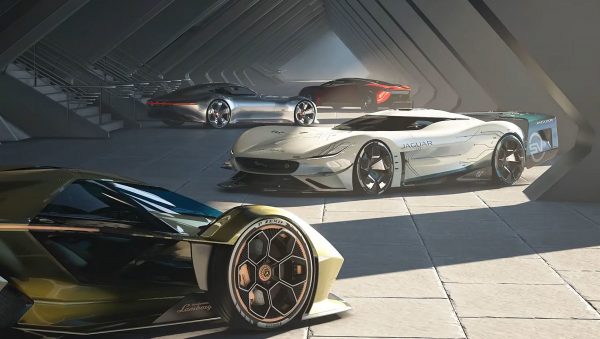 Finally, Gran Turismo is returning to a robust, solid single-player campaign. The return of the GT Simulation career mode isn't the only way Gran Turismo is getting back to its roots; the menus look suspiciously similar to those of Gran Turismo 4. Of course, it'll also have incredible visuals, revamped gameplay, and much more.
Stranger of Paradise: Final Fantasy Origin (PlayStation, Xbox, PC) – March 18th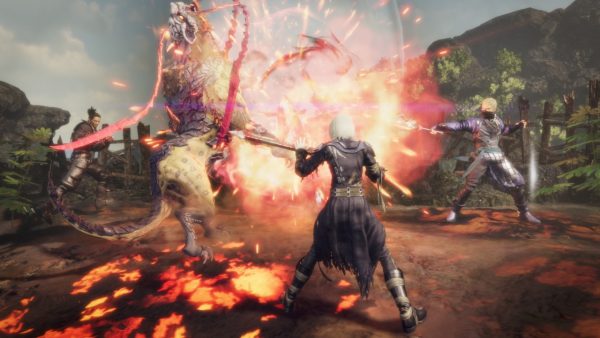 Chaos memes aside, Stranger of Paradise is shaping up to be a rather intriguing action-adventure RPG. It's a Final Fantasy take on the gameplay style of samurai Soulslike Nioh, so expect loot-gathering, exploration, and lots of brutally difficult enemies from Final Fantasy lore.
Weird West (PlayStation, Xbox, PC) – March 31st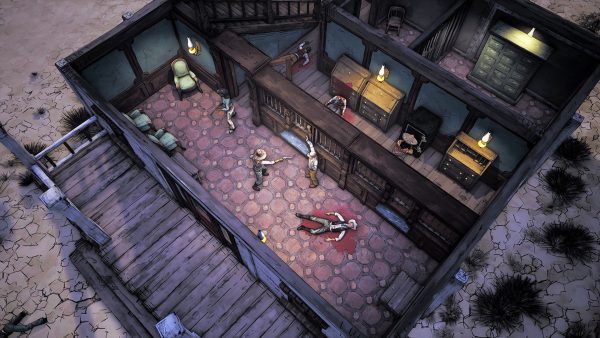 This one's hugely ambitious. Coming from first-time developer WolfEye Studios (which comprises employees from Dishonored developer Arkane), Weird West is a top-down RPG with immersive sim elements supposedly inspired by early RPGs like Fallout and Ultima. Time will tell if Weird West's execution can match its ambition.
S.T.A.L.K.E.R. 2: Heart of Chernobyl (Xbox, PC) – April 28th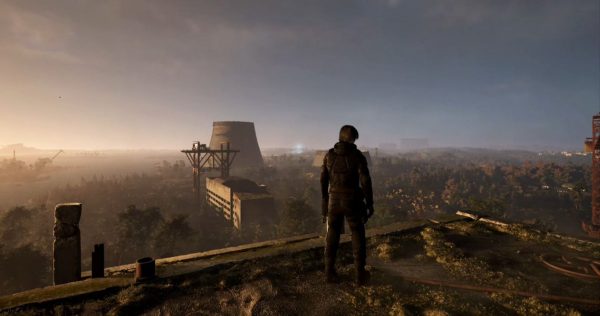 S.T.A.L.K.E.R. 2 has had a somewhat troubled development history, but it's finally set to arrive this year. The project will use Unreal Engine 5 and will continue the S.T.A.L.K.E.R. series' focus on open-ended post-apocalyptic exploration, scavenging, and RPG hybrid gameplay. We're excited, but somewhat nervous.
Forspoken (PS5, PC) – May 24th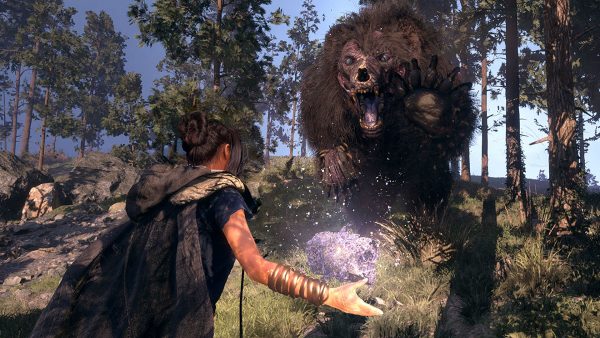 Forspoken developer Luminous Productions was founded in the wake of Final Fantasy XV's troubled development, although leader Hajime Tabata left the studio in late 2018. Forspoken will be its first production, an open-world traversal-focused RPG starring a young woman with a sentient talking bracelet. Colour us intrigued.
Saints Row (PlayStation, Xbox, PC) – August 23rd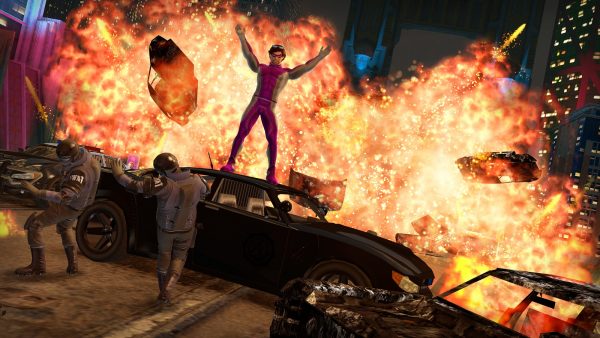 The Saints Row franchise has been in need of some redirection for a while now, and it looks like this simply-titled reboot will bring just that. Unlike its predecessors, Saints Row will have a comparatively down-to-earth tone; its developers have said that the current social climate doesn't match the wacky antics of prior entries in the franchise.
Starfield (Xbox Series X|S, PC) – November 11th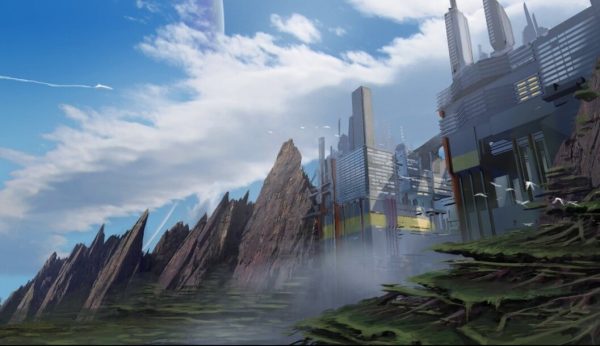 Starfield represents an incredibly ambitious project, and since it's Bethesda, we're waiting to see how this one pans out. On paper, however, it's incredible: an open-world RPG inspired by classic science fiction and real-life space exploration. If Bethesda can pull this one off, it's going to be legendary.
Bayonetta 3 (Nintendo Switch) – TBA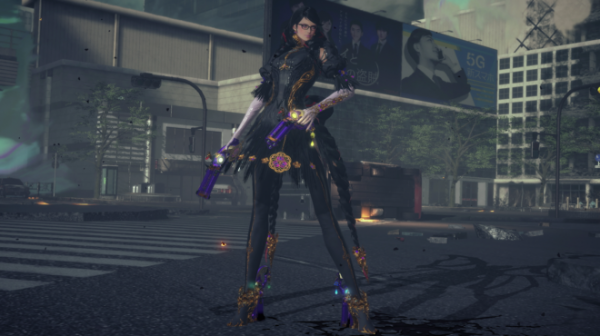 The third entry in Platinum Games' day-glo "character action" franchise (a genre name that has never worked for us) is due sometime this year, and we think it can't come soon enough. Bayonetta has long been a light in a world increasingly dominated by overly serious, narrative-heavy games, so we're excited for her to make things thrilling again in 2022.
Earth Defence Force 6 (PlayStation) – TBA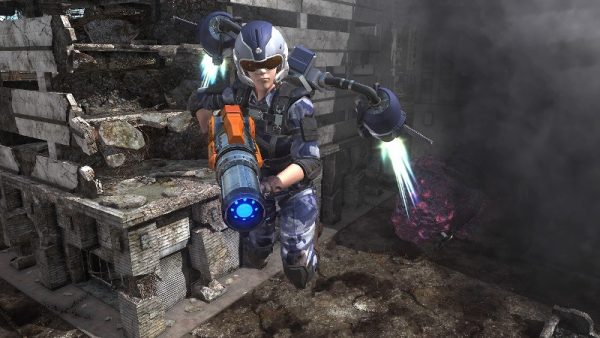 The Earth Defence Force games are unfairly maligned. Sure, they're hugely buggy and difficult to recommend to anyone who has no taste for B movie-style antics, but they're great fun and an excellent experience in co-op. The sixth instalment in the franchise is due to launch sometime this year, so hopefully, we'll find out when pretty soon.
God of War: Ragnarok (PlayStation) – TBA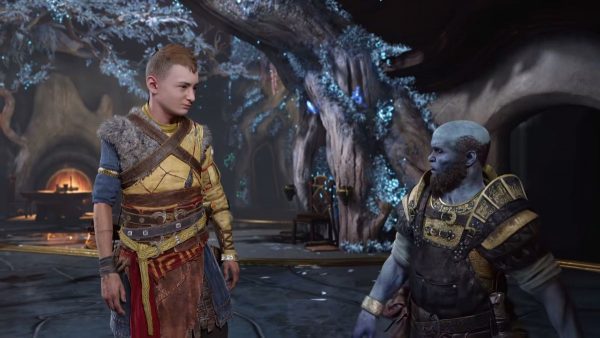 After 2018's God of War introduced a more sober, reflective Kratos as he taught his son how to navigate the world, God of War: Ragnarok will pick up where its predecessor left off. No spoilers, but we're really hoping to see a climactic showdown between Kratos and one of the major Norse gods this time.
Hogwarts Legacy (PlayStation, Xbox, PC) – TBA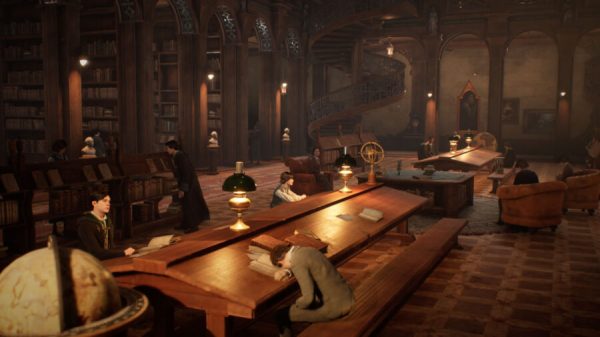 Though the legacy of Harry Potter's creator may be forever labeled as "controversial at best", Hogwarts Legacy will hopefully distance itself from that debate and instead present an inclusive, satisfying Harry Potter adventure. It'll be an open-world game in which you can create your very own Hogwarts student.
GhostWire: Tokyo (PS5, PC) – TBA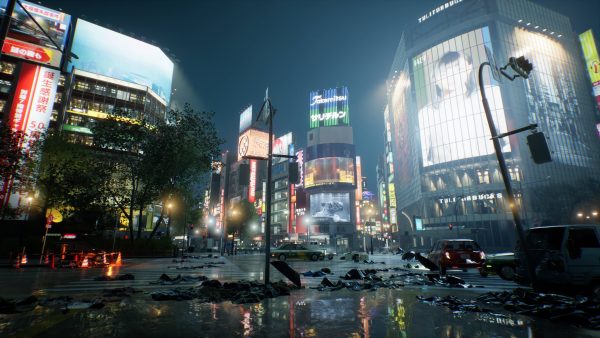 We still don't have a release date for GhostWire: Tokyo, but we're pretty hyped for The Evil Within developer Tango Gameworks' next project. It's a psychic first-person shooter in which you must dispatch ghosts haunting a post-apocalyptic Tokyo. Naturally, you'll also have to unveil a sinister conspiracy along the way.
Sonic Frontiers (PlayStation, Xbox, PC, Switch) – TBA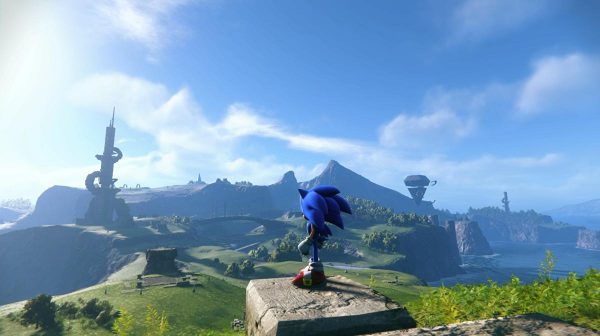 We know that every successive Sonic game just makes its fans lose hope in the franchise that little bit more, but we don't mind admitting to some cautious optimism when it comes to Sonic Frontiers. As an open-world (or "open-zone") game, perhaps Sonic Frontiers will finally be the title to break the 3D Sonic curse.
---
Of course, there are plenty more games coming out in 2022 that we didn't find the time for here, and we're excited to see how those turn out as well. 2022 is shaping up to be an excellent year for gaming, and barring delays or complications, we think that no matter whether you're a PS5 owner, an Xbox fan, a PC gamer, or a Nintendo diehard, you're going to find plenty to occupy your time in 2022. Which games are you most looking forward to in this year's release schedule? What surprise announcements or new concepts do you want to see emerging from the industry this year?