The highly-entertaining and often hilarious Sims series has long been a fixture of PC gaming thanks to its extremely addictive strategy-based gameplay and comic visuals. Luckily of course, the game's developers Maxis / The Sims Studio aren't attempting to reinvent the wheel, as they say. The winning formula which they've worked so hard to develop leading up to the release of The Sims 3 is merely being cultivated with this upcoming release in order to produce an even more engrossing nonlinear experience.
The Sims 4 is bringing new things to the table, as it were, including even more lifelike sims which exhibit increased intelligence and complex emotional responses. When you're talking about a game where there are no distinct final goals and you are essentially managing all aspects of the lives of your realms inhabitants (or not), the prospect of having access to more reactive subjects is very interesting to say the least. One can easily imagine all the wild exploits and situations which will arise when there's trouble afoot in Sims 4 now that the sims' personalities are becoming more defined.

Apparently, group conversations will be rather central to the drama of The Sims 4 too. In this installment, all emotions (good and bad) will encapsulate both negative and positive consequences. Now, you can direct their energies toward some beneficial ends, even if they're completely furious with anger. In fact, you'll probably end up finding out that it's useful to keep one or more characters in a constant state of anger, particularly if they need to be ready for physically demanding activities. It's this sort of over-arching emotional mechanic which will make The Sims 4 incredibly fun to play around with.
The more creative and inventive player will probably discover tons of great techniques for stirring their sims to action in very surprising ways. For instance, if your Sim becomes incredibly sad and paints some masterpiece, when it is displayed all of its successive views will in turn affect the characters in its presence. In short, this basically means that we might very well have a sims installment on our hands which is able to deliver an even deeper type of gameplay than we're used to.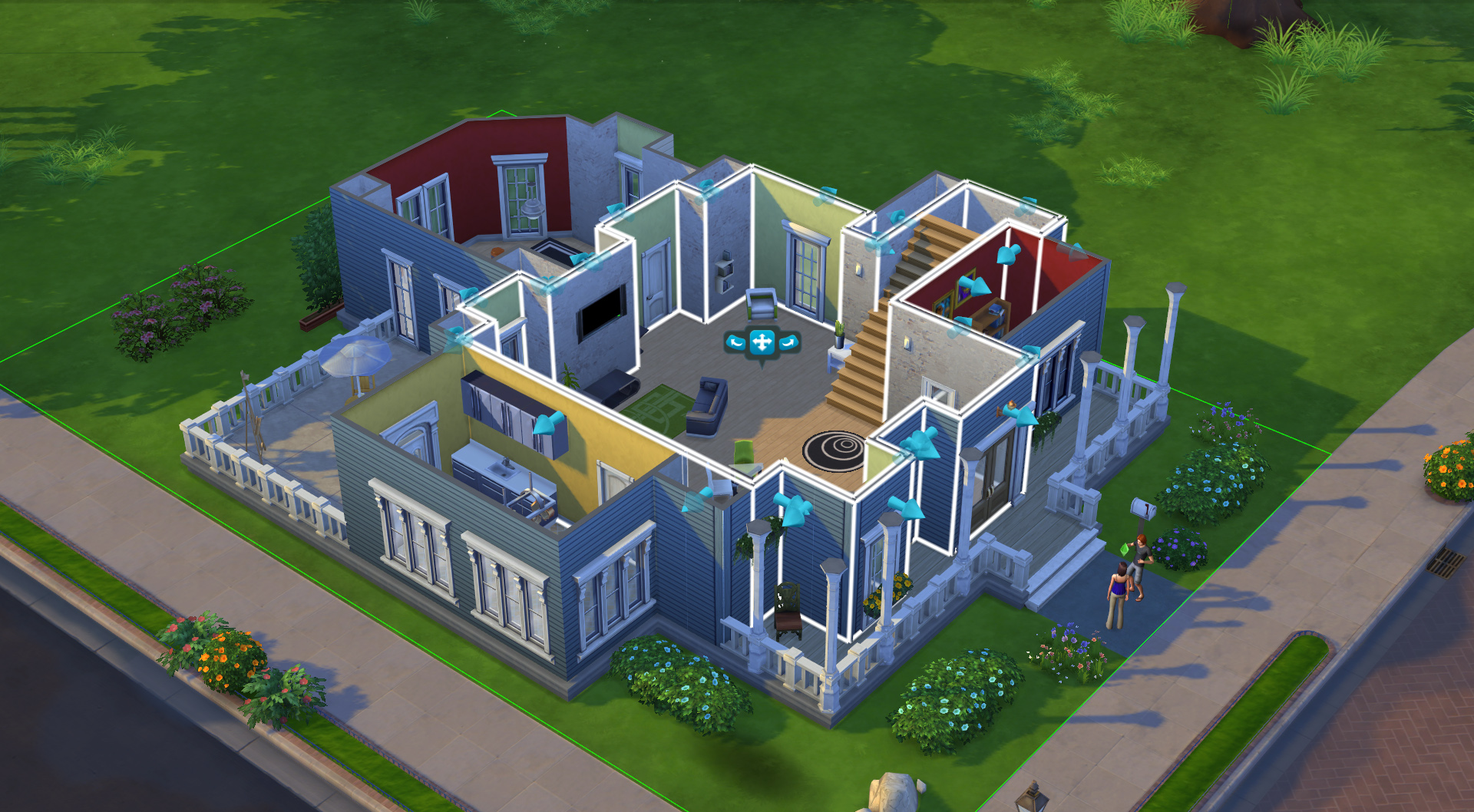 There's also great news for all you aspiring architects out there as well – in The Sims 4, you'll be able to adjust the height of ceilings. It is these kinds of touches which truly add to the overall enjoyment of a strategy / life simulator game like this. Furthermore, the interface and controls are being overhauled too, so as to allow for much easier and thoughtful control. Blueprints will be a release ready feature as well, which allow you to generate fully dressed rooms with a click. If you're a hardcore Sims devotee then you'll probably be most excited about the new create-a-sim tools which will offer you even more freedom of expression than ever before via direct manipulation (clicking and dragging).

The Sims 4 is due to be released in the third or fourth financial quarter of 2014 and will be available for both Windows as well as OS X.