Ah, the humble stick figure. Beloved by children and poor artists (like us) the world over, stick figures are a great way to quickly and cheaply render a human being for whatever reason you might need. Just because stick figures are simple, though, that doesn't mean they can't be well-animated; quite the opposite, in fact.
Many of the best Flash animations and classic internet videos throughout history have starred stick figures, and the world of gaming has its fair share of them too. If, for some reason, you're desperate to play a game about stick figures, allow us to take you through the best stick figure games to play right now.
When it comes to stick figure platformers, it's hard to imagine one that's better or more smooth to control than N++. If you've played the classic Flash game N – or, indeed, its upgraded iteration N+, which was available on Xbox 360 and PS3 – then you've played the game that laid the groundwork for N++.
Technically, the ninjas in this game aren't really stick figures; they're just a little too thick and detailed for that. However, they're extremely simplified versions of human bodies, so we're qualifying this as a stick figure game. It's a twitch platformer in which even the slightest mistake could get you killed, so you're going to need your wits about you.
Alright, we'll be the first to admit that we're cheating slightly with this one. If you're a fan of the band Radiohead – which is to say, you're a fan of their later music, rather than "Creep", which is far from the band's best work – then you're going to love this weird interactive art piece.
It's not really a game; rather, it's exactly the kind of thing you'd expect from Camp Radiohead. It's a surreal, dreamlike evocation of the moods of dread, paranoia, and wry social dissatisfaction that the albums Kid A and Amnesiac evoke, so don't expect a jolly jaunt through fun-land for this one.
Back in the day, there was a great free-to-play RPG called Kingdom of Loathing, which is actually still accessible now. It's effectively a parody MMORPG that ended up being pretty much as enjoyable as the games it was parodying, and West of Loathing is a premium adventure RPG set in the same universe.
We say "set in the same universe", but it hardly matters; West of Loathing is an irreverent comedy game, so it milks pretty much everything, including its setting, plot, and characters, for laughs. This is a great little stick figure game, so if you like your gaming experiences more on the side of levity, check this one out.
We may as well spoil right now that the next entry on this list is going to be a Loathing game as well, so if you're not a fan of the franchise, you can skip ahead. Kingdom of Loathing is, however, still well worth playing today, thanks to ongoing updates and surprising dedication on the part of the developer.
Being a parody RPG, Kingdom of Loathing is full of the kind of droll wit you'd expect; your character can get pass-out drunk, explore a vast kingdom of hobos beneath the ground, and more. Again, if you like your RPG experiences to have a little more fun than usual, then Kingdom of Loathing is a great option.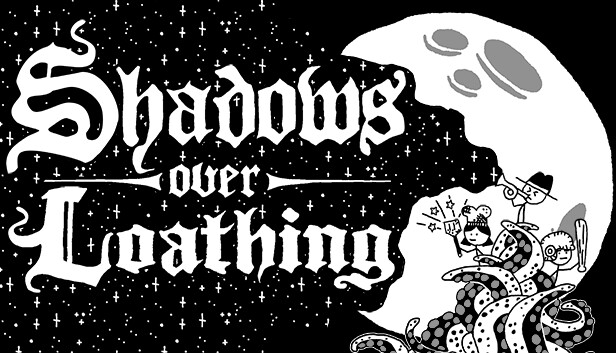 Another great installment in the Loathing series, Shadows over Loathing comes from the same developers as the previous two games and espouses much the same style of humour. It's a single-player adventure RPG along the same lines as West of Loathing, so if you were into that, you'll love this.
There is a plot, for what it's worth – you're investigating the disappearance of your uncle – but for the most part, the plot takes a backseat to the kind of irreverent adventures you've come to expect from the Loathing series. Solve mysteries, engage with combat (if you want to), and learn crazy 1920s slang.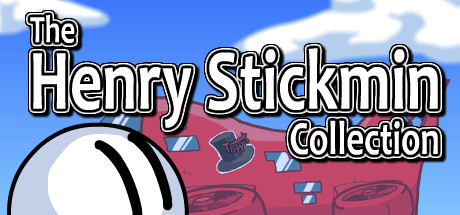 Generally speaking, we like to avoid the kind of Flash games that clog up the internet when it comes to these lists, but we'll make something of an exception when it comes to The Henry Stickmin Collection. This is sort of an ascended Flash compilation, containing as it does six of the Henry Stickmin titles.
If you haven't played these games before, they're effectively choose-your-own-adventure games in which you can decide what to do at various narrative junctures. There isn't much in the way of gameplay on offer, but the scenarios – and the resolutions the developers come up with – can be refreshingly odd.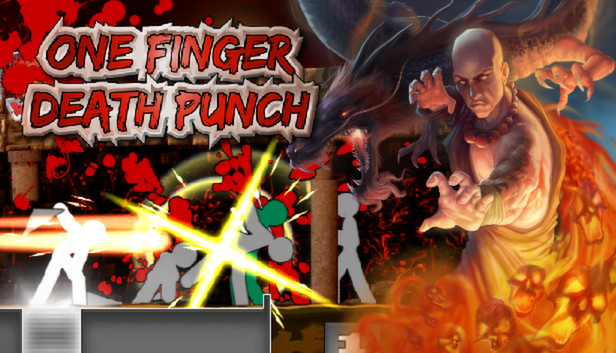 As the name suggests, One Finger Death Punch is a sort of homage to classic kung fu and martial arts movies. You are a stickman, and enemies flood in on both sides of you. In order to dispatch them, you must use your sweet karate moves. That's pretty much all there is to it, but of course, things are deeper than that.
Screenshots and videos won't do this game justice; you'll have to play it if you want to understand what makes it so appealing. The one-click combat is much deeper than it has any right to be, so if you like this game, make sure that you check out the sequel One Finger Death Punch 2 as well.