Consoles may come and go, but one thing is seemingly for certain: PC gaming is very much here to stay. With the advent of devices like the Steam Deck and the ROG Ally, it's clear that PC gamers want more ways to play their games rather than to migrate to other console ecosystems, and these options are only likely to get more numerous as time goes on.
This sense that PC gaming remains critical to the industry is bolstered massively by the fact that there are so many great games coming to the PC ecosystem. This September, we've got long-awaited RPGs, iconic fighting games, and Soulslikes, plus lots more to whet your whistle. Here are the best PC games coming in September 2023.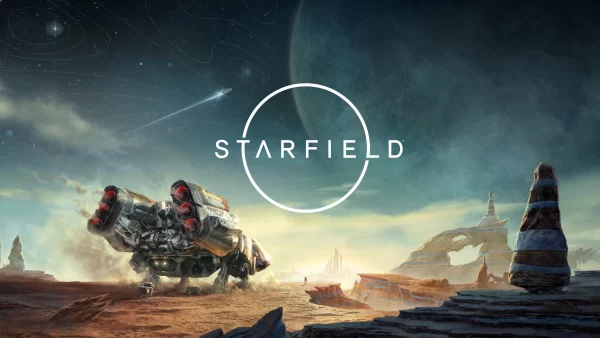 After what seems like an absolute age of waiting, Bethesda's Starfield is finally almost upon us. Its September 6th release date isn't looking like it's going to be delayed, either, so hopefully, we'll get to explore the vast, expansive world of this sci-fi epic without any issues. What we've seen so far of Starfield makes it look very much like another surefire time sink for RPG fanatics, too, so we're waiting with bated breath for this one.
World War I is such a rich setting for horror stories that it's a wonder more games and movies haven't taken this route. After Frictional's rather excellent Amnesia: The Bunker, Ad Infinitum is looking to carry the disease-ridden torch. It's a first-person psychological horror game that seemingly owes a debt to the aforementioned Amnesia franchise, as well as to iconic and influential survival horror properties like Silent Hill.
Ubisoft's Crew franchise is perhaps one of the most consistently underrated in the gaming landscape, so the announcement of a new Crew title should be cause for celebration. Motorfest is another open-world extravaganza, but it's scaling back the sheer size of previous Crew open worlds in favour of something a little more contained. There should still be plenty to do for car enthusiasts of all stripes, though.
Something about Lies of P's rather unsettling name has never sat right with us, although given its creepy subject matter, that may very well be the point. Neowiz's Bloodborne-inspired Soulslike will have you exploring the ruins of a Belle Epoque city torn apart by rampant puppets, one of whom you'll actually play as yourself. A demo is currently available for this one if you want to get the measure of it before the full release later this year.
The Mortal Kombat franchise is nothing if not reliable in terms of quality (for the most part, anyway), so Mortal Kombat 1 promises to be another shockingly brutal foray into how to solve gentlemanly disagreements in the most violent way possible. Series mainstays like Liu Kang will once again return, propped up by a rather curious excursion into Amazon Prime's hit show The Boys for the first round of DLC characters.
Men of War 2 feels like exactly the kind of game for which PC gaming was essentially invented. It's a World War II-era real-time strategy game that serves as a direct sequel to the 2009 original (which technically came out in 2008 in Russia), and it's once again developed by Ukrainian studio Best Way. This sequel will offer new units, scenarios, and gameplay mechanics, but otherwise, you can expect the same historically accurate tactical action as before, just with a new coat of paint.
Witchfire (September 20th – Early Access)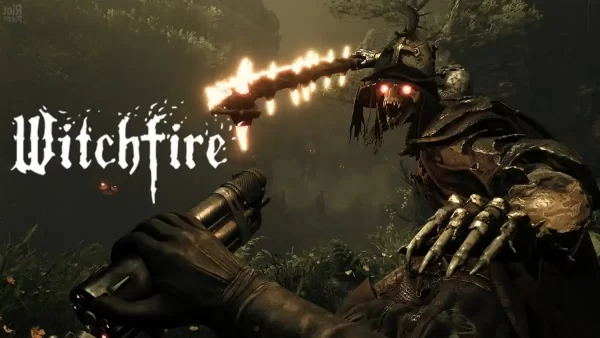 Witchfire should perhaps be remembered for one of the bravest development moves we can remember in recent gaming history. In late 2022, the dev team redesigned one of the game's core elements, pushing the release back to 2023 but (in their view) making the experience much more fun and satisfying as a result. You'll be able to judge for yourself whether this first-person roguelite shooter works better with the new systems on September 20th.
Payday 3 (September 21st)
Who among us can say they've never wanted to put on a clown mask, burst into a bank, and demand all the money they have while firing a machine gun into the air? Well, many of us, but thankfully, Payday 3 lets us live out that fantasy in a consequence-free environment. Boasting improved AI compared to Payday 2, as well as an increased emphasis on stealth and sharper heist design, Payday 3 promises to blow its predecessor out of the water.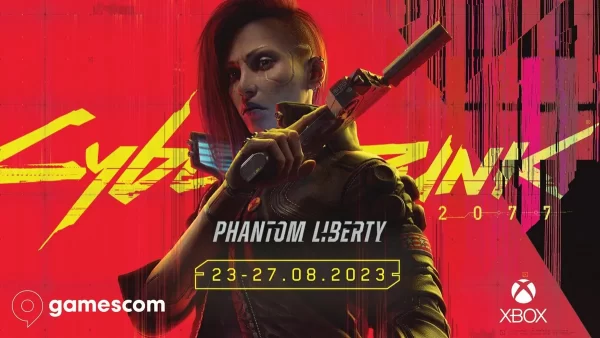 In all honesty, the PC version of Cyberpunk 2077 was always the only one that was really worth bothering with (until the next-gen console releases came along, that is). Phantom Liberty will give us another excuse to revisit Night City, which is exciting, but it'll also bring V into conflict with new forces and moral quandaries. We're excited to revisit CD Projekt Red's flawed diamond when this expansion lands.
Finally, EA has made the long-promised jump from FIFA to EA Sports FC, and this inaugural offering looks to offer fans everything that FIFA did, but with additional bells and whistles. Make no mistake: this is essentially the same game as FIFA, only with a new name and aesthetic thanks to some behind-the-scenes drama. If you're excited for FIFA and you're wondering where it's gone this year, here's your answer.