If you're a PC gamer, then you'll know that the PC's library is pretty much unbeatable when it comes to longevity. Many of the games that were available to play back in the 70s and 80s are still available to check out today, and if there's one platform that can reasonably be said to be "the best" for preservation, it's absolutely the PC.
You could easily spend the rest of your life playing every single retro game that's been preserved for posterity on PC, but there are also a host of new games heading your way each month, so that task becomes more and more difficult. Here are the best PC games coming in August 2023.
We want to start by drawing attention to this rather adorable-looking cosy game. You play as an Amazon rainforest researcher, and your job is essentially to catalogue cute animals, chill out, and enjoy your surroundings. You're not here to kill anyone or hack your way through the dense jungle; rather, you're just here to document things, pet adorable little friends, and just generally live your best life. Whoever said games were too violent these days?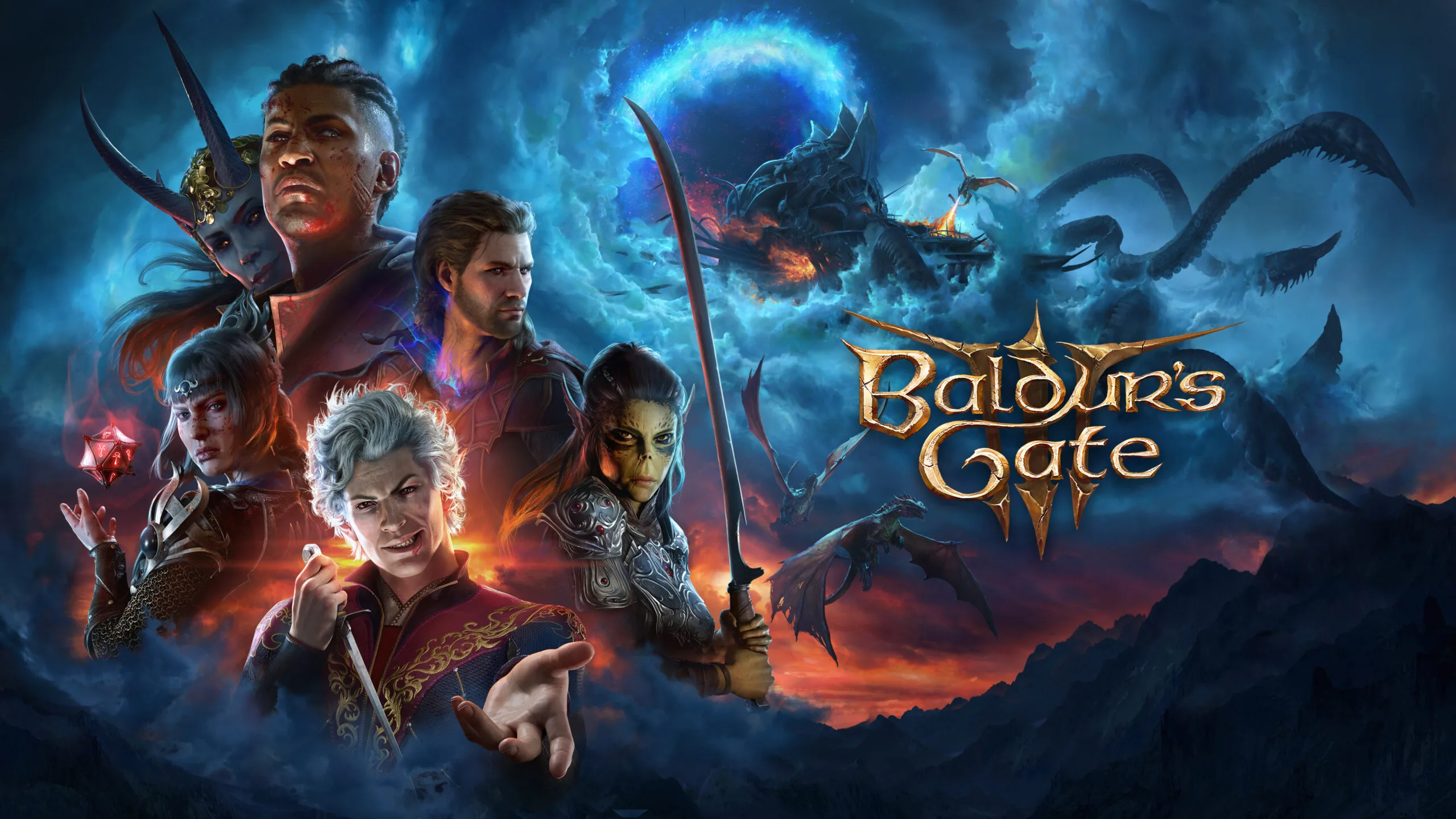 The venerable Baldur's Gate 3 has been in Early Access since all the way back in 2020, but it looks like developer Larian Studios is finally getting it ready for full release in August. If you're a fan of BioWare's influential roleplaying classics, then Baldur's Gate 3 probably needs no introduction, but if you've never played them before, this looks to be an epic and sweeping CRPG adventure with hundreds of hours of content to enjoy.
Gord (August 8th)
If the relaxing, cutesy vibes of Flutter Away sent you running for the hills, then the grim strategy gameplay of Gord should bring you right back. Using Slavic mythology as its base, Gord tells the story of a settlement beset on all sides by wild creatures of indeterminate and horrific origin. It's up to you to build your settlement, fend off those beasts, and shepherd your tribe into a bright new future (or accidentally get them killed because of some bad decisions, we're not going to judge).
Are you a fan of classic real-time tactics games like Commandos or Desperados? If so, you'll definitely want to give Shadow Gambit: The Cursed Crew a look, as it's essentially a paean to those games dressed up in a pirate outfit. Shadow Gambit has you searching for a legendary pirate treasure, using the varied abilities of your crew to traverse a series of intricately-designed levels with plenty of challenges to overcome.
The demise of Jet Set Radio has left the world a sadder (and very much not a wiser) place, but here's Bomb Rush Cyberfunk to fill the void. If the visual style, rockin' soundtrack, and fact that the games' names have the same amount of syllables didn't clue you in, Bomb Rush Cyberfunk is very much a spiritual successor to Jet Set Radio, so expect to grind around a cel-shaded city, dropping mad graffiti and avoiding the cops that just want to harsh your buzz.
These days, it feels like EA is on a permanent redemption tour after a period in the wilderness that made it one of the gaming world's most loathed companies. Immortals of Aveum is part of that redemption tour; it promises a single-player magical FPS adventure full of different spells to learn, combos to try, and builds to put together, complete with an epic storyline that sees you put in charge of the very fate of the world itself.
If you never played the original Blasphemous, now's a good time to go and check it out. While the game certainly had its fair share of fans, we're still confident in calling it underrated, and Blasphemous 2 looks like it'll provide yet more evidence for that argument. With bigger and grislier bosses to overcome, as well as a whole new world for the Penitent One to explore, Blasphemous 2 will hopefully marry the worlds of Metroidvania and Soulslike to great effect.
The Armored Core series is a real treat if you're a fan of mecha media, and the sixth instalment looks like it's going to carry the torch with aplomb. Featuring large-scale omnidirectional battles in which you'll have to watch for threats from all sides, as well as big boss battles that will test your skill and your mech's build alike, Armored Core VI should be the perfect game to sucker in all the Souls and Elden Ring converts and turn them into robot warriors.
Whether you remember the original mid-90s JRPG wave or you've just basked in its radiance before, Sea of Stars is here to remind you of it (and, hopefully, to match it in quality). The Messenger developer Sabotage Studio might be an unlikely place to go for your narrative-heavy RPG fix, but Sea of Stars looks like it's going to offer a diverse and interesting cast of characters, a solid combat system, and a lengthy adventure to sink your teeth into.
We're honestly surprised that nobody has created a game based around a World War I-era field hospital before, but here we finally are thanks to Brave Lamb and Nacon. War Hospital is an RTS in which you'll need to keep soldiers alive and remind them of their place in a world that feels like it doesn't care about them. You'll tend to wounds, manage your camp, and (hopefully) relight a spark of hope during one of the darkest periods of human history.