It's been a difficult year for the gaming industry. The coronavirus pandemic has forced many upcoming titles to be cancelled or delayed, and even those whose production is forging ahead will have encountered myriad unforeseen difficulties. With that in mind, the return of E3 this year will have been a welcome balm for the worries of many gamers and industry heads alike. It was a somewhat muted show this year, likely impacted by the lack of genuine blockbuster games to show off, but that doesn't mean E3 2021 didn't have plenty of great games to see. Here are the best of the announcements at E3 this year.
The Legend of Zelda: Breath of the Wild 2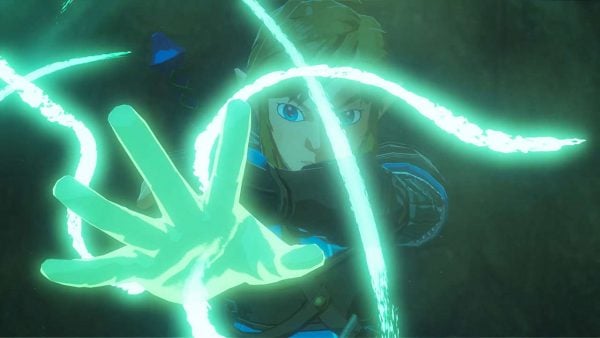 After being announced at E3 2019, The Legend of Zelda: Breath of the Wild 2 was conspicuous by its absence at the following year's show, although Nintendo did say it was still working on the game. This year, however, the Japanese titan had more to show for its efforts. Breath of the Wild 2 will return Link to the familiar environs of Hyrule, but this time you'll be able to launch yourself into the skies above the sweeping vistas of the original game. The sequel looks like it'll also offer some interesting twists on the gameplay of its predecessor. We can't wait to get our hands on this one in 2022.
Elden Ring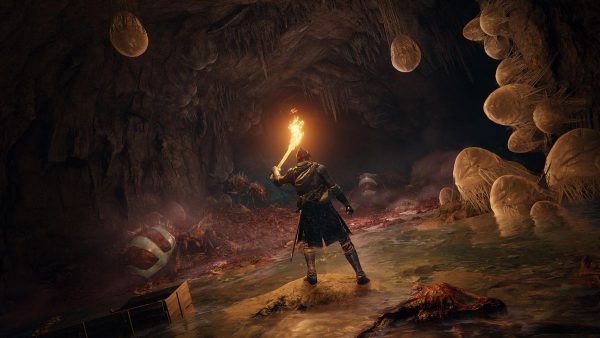 Elden Ring is a collaboration between Souls veteran Hidetaka Miyazaki and Game of Thrones creator George R.R. Martin. Another game that was announced at E3 2019 and then silent for a long time afterwards, Elden Ring finally got its first gameplay trailer at the pre-E3 Summer Games Fest show, and it looks incredible. Miyazaki's trademark horrifying enemy design is on full display here, but there's a newfound depth to the lore that feels like Martin's handiwork. No doubt the community will pore over the minutiae of this trailer for the next few months, so expect to hear more summarily.
Starfield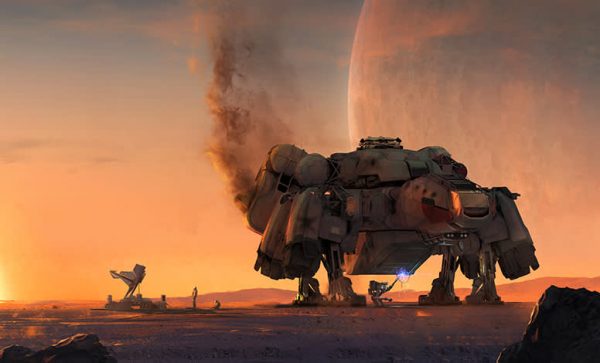 We didn't see too much of Bethesda's upcoming sci-fi RPG, but the new teaser trailer showcased a world akin to the grubby retro feel of Duncan Jones' Moon or Ridley Scott's original Alien. We'll have to wait a little longer for concrete gameplay footage, but so far, Starfield looks like it's shaping up to offer a detail-oriented hard sci-fi world to explore. Starfield lands on Xbox consoles and PC in November 2022, and yes, it will be an Xbox exclusive, so if you were hoping to fire this one up on your PS5, it looks like you're going to be disappointed.
Metroid Dread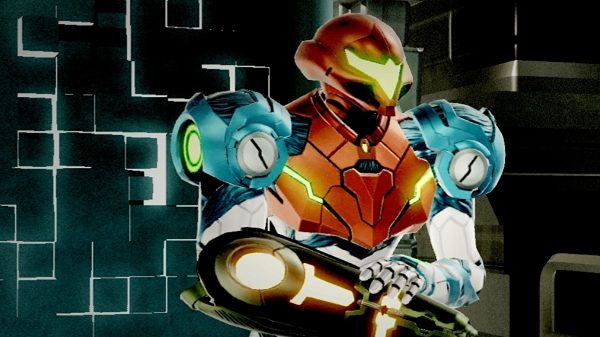 News on the hotly-anticipated Metroid Prime 4 was disappointingly absent from this year's show, but we did get the next best thing. Metroid Dread – which the trailer also introduces as Metroid 5 – returns to the classic sidescrolling gameplay of Super Metroid and Metroid Fusion (the latter of which it's directly following on from). Samus is shown fleeing from a malevolent robot, as well as using the classic Metroid traversal tools to explore a hostile installation rife with alien life and dilapidated technology. This one arrives in August, and we're excited.
Mario + Rabbids: Sparks of Hope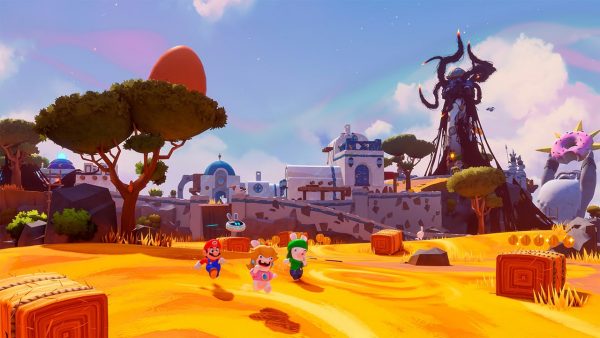 It's safe to say that very few people expected this. 2017's Mario + Rabbids: Kingdom Battle was an unexpected delight; it married entry-level XCOM-style turn-based strategy with anarchic Rabbids humour and characteristic Nintendo polish, and while it grew a little repetitive towards its conclusion, it was a joy to play. Sparks of Hope introduces a number of new characters including the delightfully sleepy Rabbid Rosalina, as well as giving its cast a new arsenal of weapons to play with. It's launching in 2022, so we'll have some time to reacquaint ourselves with the original.
Stranger of Paradise: Final Fantasy Origin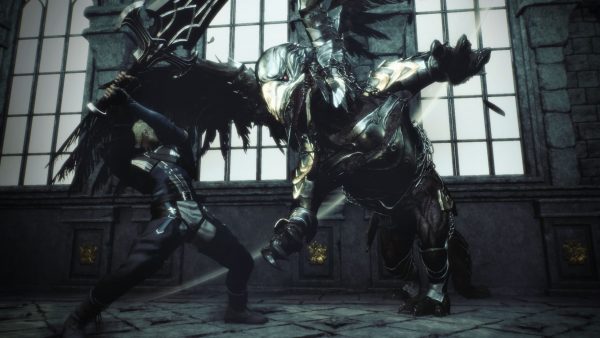 Square Enix's newest take on the Final Fantasy series looks curious, to say the least. It's a Soulslike action game from the developers of Nioh, and the PS5 demo – which ran into some teething troubles but is now available from the Store – certainly feels like a streamlined version of that game. Chaos memes aside, Stranger of Paradise: Final Fantasy Origin is shaping up to be a pretty impressive interpretation of the Final Fantasy universe, and while the plot looks a little too convoluted and strange to be truly immersive, the gameplay is extremely solid.
Kazuya in Super Smash Bros. Ultimate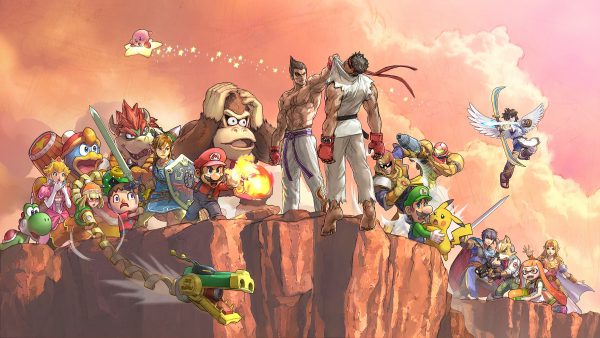 Prior to Nintendo's E3 2021 Direct presentation, rumours swirled as to who the new Super Smash Bros. Ultimate DLC characters would be. Dixie Kong? Halo's Master Chief? In the end, Sakurai once again pulled the rug from under us by announcing Kazuya Mishima as Smash's newest fighter. He's a suitably technical character whose combos and moves are slightly more difficult to pull off than the average Smash battler – think Ryu on steroids – but it looks like mastering him will pay dividends. We don't yet know when Kazuya will arrive in everyone's favourite crossover fighter, but it surely won't be long.
Marvel's Guardians of the Galaxy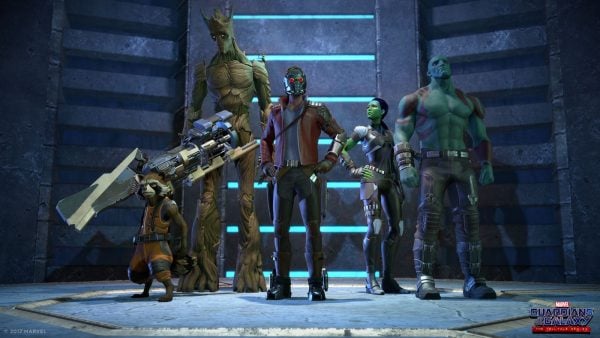 After Marvel's Avengers proved to be such a divisive experiment – mostly owing to its live-service elements – Marvel's Guardians of the Galaxy looks to be following in Star Wars Jedi: Fallen Order's footsteps. It's an uncomplicated, unadorned single-player experience with no microtransactions and no live-service aspects. Instead, you get to play as Peter Quill – "Starlord, man" – as he and his ragtag band of space misfits explore the galaxy and battle all manner of alien enemies. We'll get to experience Quill's journey in October.