In the age of consoles, touchscreen devices and smart televisions, it would be simple to assume that hardware such as the PC keyboard are fast becoming redundant. However, with PC games still topping lists and professionals still making use of these timeless gadgets in offices around the world; 2017 has seen the utilisation of some of the best mechanical keyboards yet.
With Cherry MX RGB speed or Cherry MX RGB Brown options, the Corsair K95 RGB Platinum is pretty much at the top of its game. Created for flawless performance and the best typing or gaming experience, this mechanical keyboard is well worth the price tag. It includes 6 textured macro keys and an aluminium frame for hardcore durability.
Key features
Cherry MX speed switches
Full RGB lighting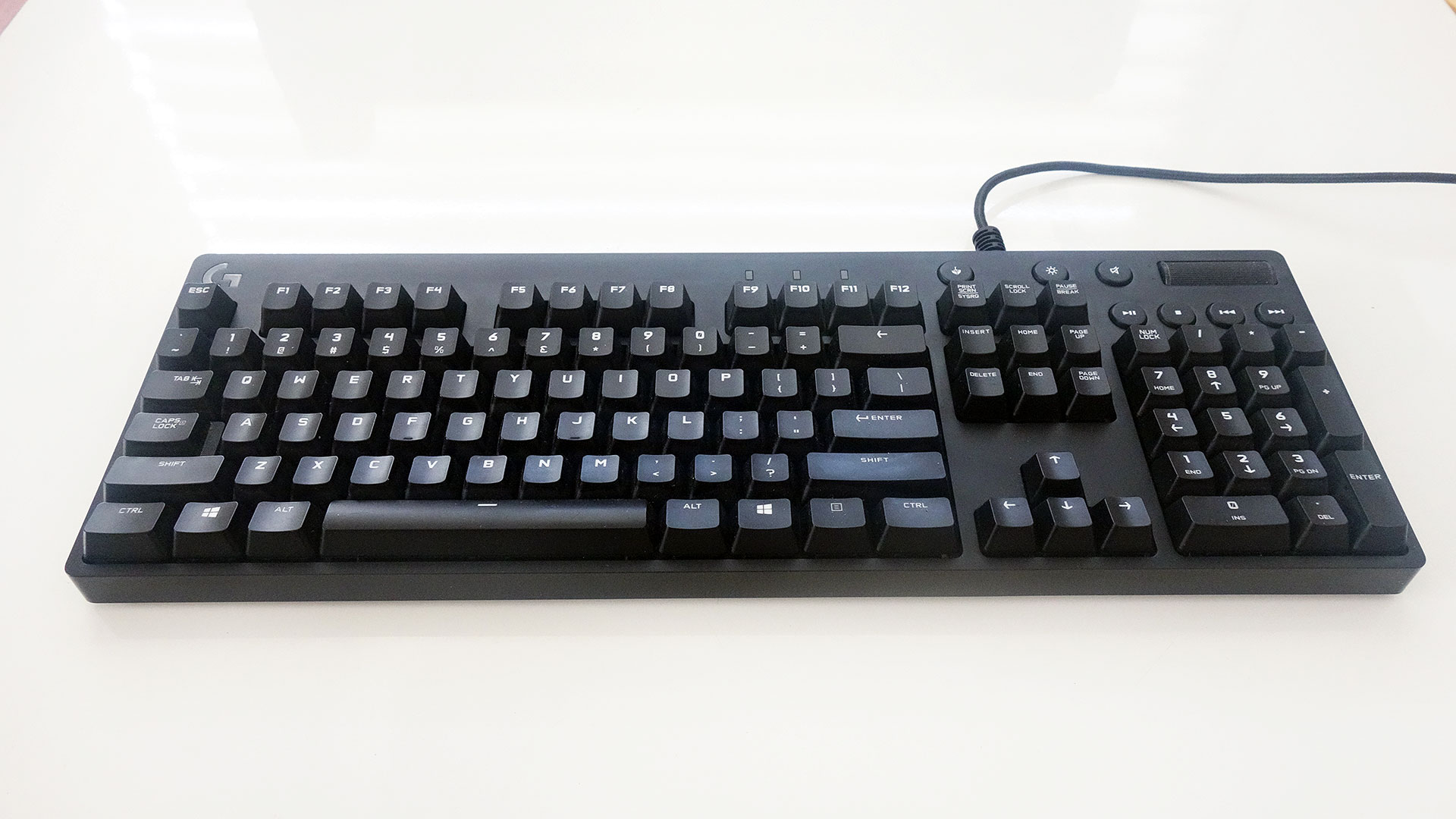 With the incorporation of the Cherry MX brown switches, the Logitech G610 Orion Brown offers a smooth typing experience that many business people and gamers strive for; it's added extras are subtle but on par with many other mechanical keyboards within its price range. Also available with red switches, the G610 Orion is versatile enough whatever your need.
Key features
Anti-ghosting
Cherry MX brown switches
The elegant, somewhat simplistic design and comfortable performance of the Logitech G810 Orion Spectrum, make it a contender when it comes to mechanical keyboards of 2017. Like some of the other Logitech models, the G810 Orion Spectrum uses Romer-G mechanical switches which give it a handicap in comparison with the Cherry MX red switches, but not by much! For those who like tradition with all the power of the modern mechanical keyboard, the Logitech G810 Orion Spectrum is the way to go.
Key features
Customisable backlighting options
Romer-G mechanical switches, great for gaming
Macro keys (activated through function keys)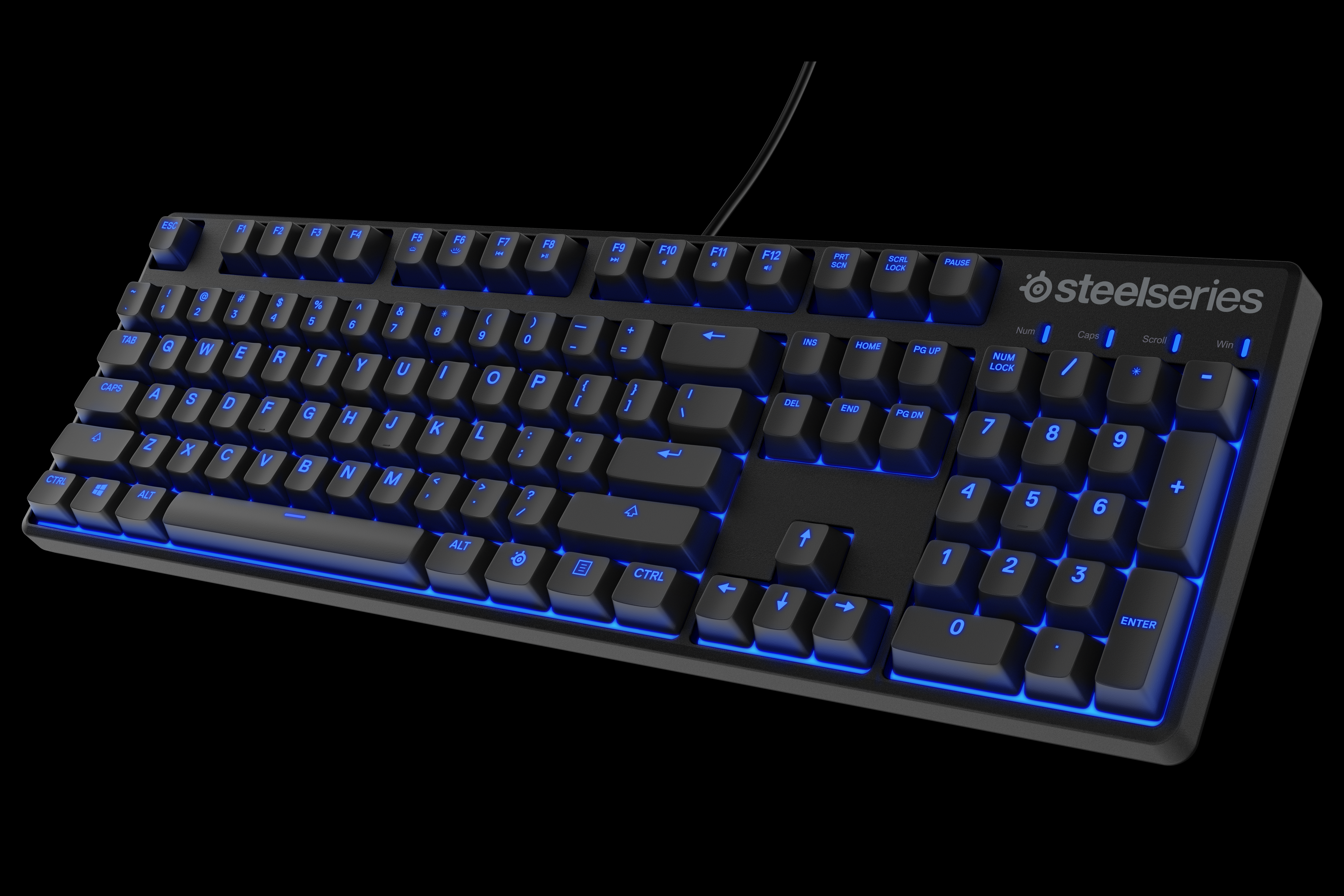 This tournament grade mechanical keyboard is built specifically with the professional gamer in mind. It has a sturdy no-nonsense design and all the features that make up a gamers dream. The LED blue backlighting has adjustable brightness and 3 alternative breathe settings, whilst the Cherry MX reds provide concise execution. With a price of around £120, this is a definite must-have.
Key features
Cherry MX red switches
Blue LED backlighting
Programmable keys
Full anti-ghosting with 104 key rollover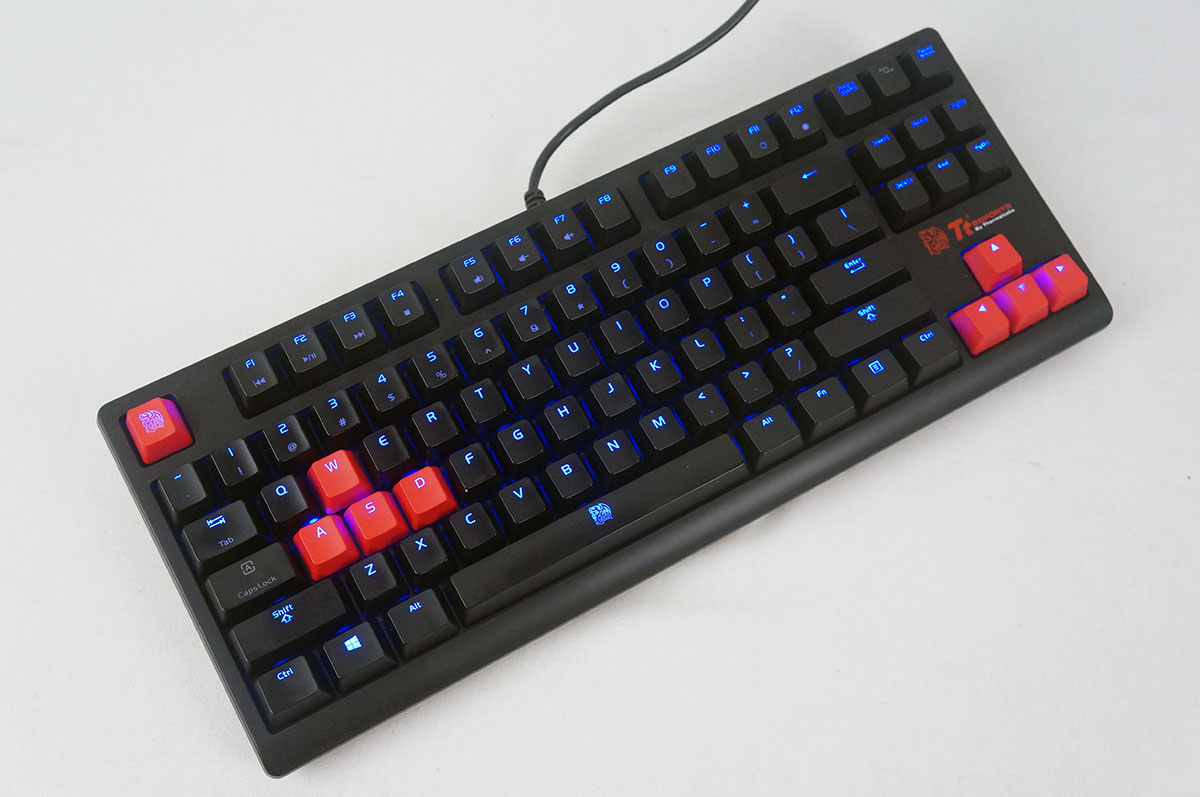 For a keyboard that gives you that little extra mouse space, the Thermaltake Poseidon ZX is a terrific pick, the lack of a number pad appeals to gamers and experts alike. Not only are you able to utilise more space, but you still have all the functions you need in a smaller, neat package. In lieu of the Cherry MX switches, the Thermaltake Poseidon ZX uses Kailh switches, which don't make this mechanical piece of hardware any less desirable.
Key features
Multimedia keys (activated through function keys)
Blue LED backlighting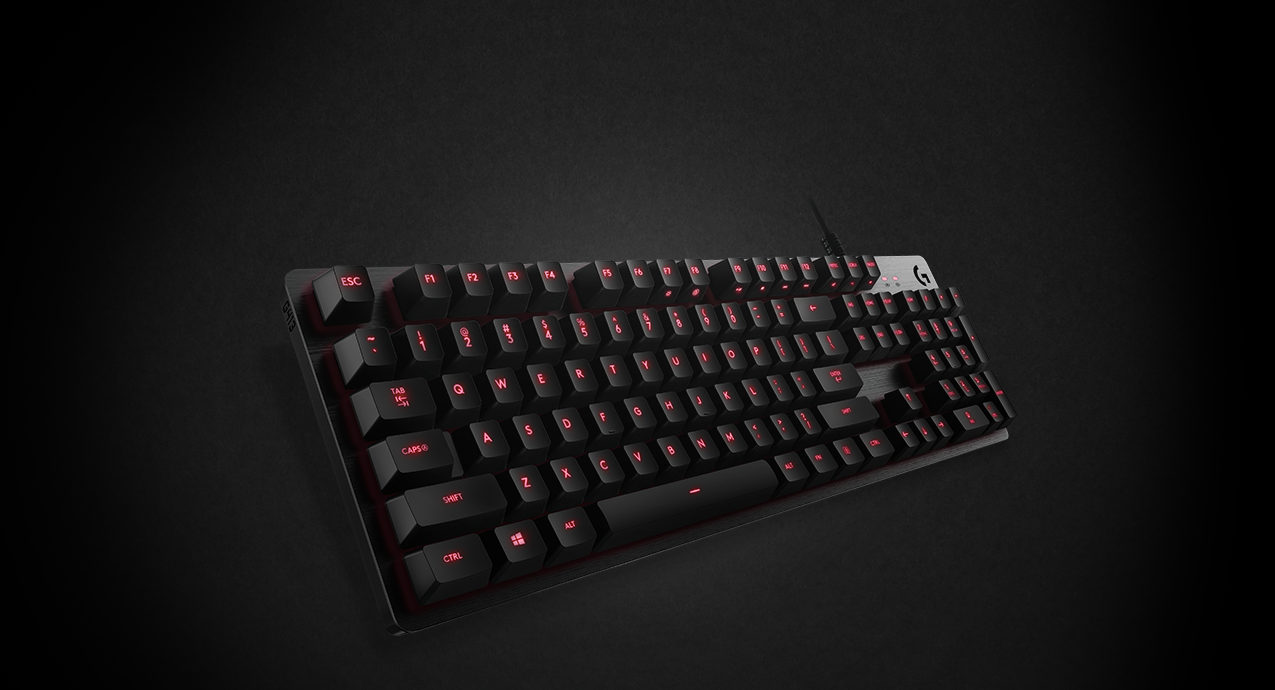 An ideal choice for both gamer and professional, the Logitech G413 has an attractive yet traditional design. The effective performance of this keyboard coupled with the reduced noise, successfully shows off the appeal of the Romer-G switches which are used in place of the Cherry MX types.
Key features
Romer-G switches
USB passthrough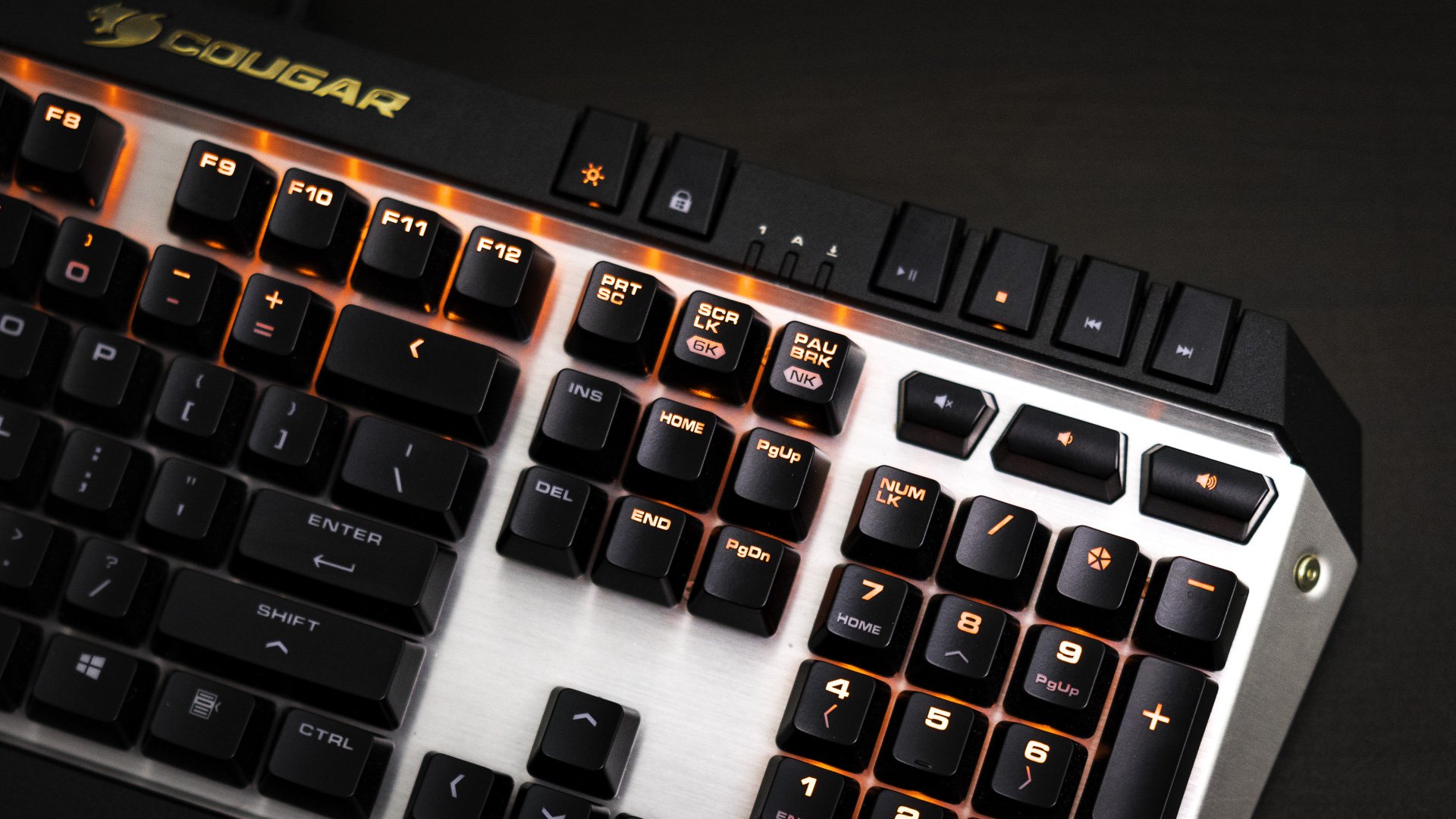 For a great mix of multimedia keys and additional macro enabling buttons, the Cougar 700K is a top choice. It is cutting edge with its sharp design and orange backlight. It also sports a split space bar, the second half of which can be an allocated macro key. This proves to be another keyboard that could fast become a gamers best friend.
Key features
USB and audio passthrough
Multimedia buttons
Designed for top gaming performance, the Corsair Vengeance K70 has Cherry MX Red mechanical key switches that provide a direct and speedy response together with quiet operation. The common gamer WASD keys and numbers 1 to 6 are contoured for a more comfortable gaming experience.
Key features
USB passthrough
Key by key customisable backlighting
Contoured gaming keys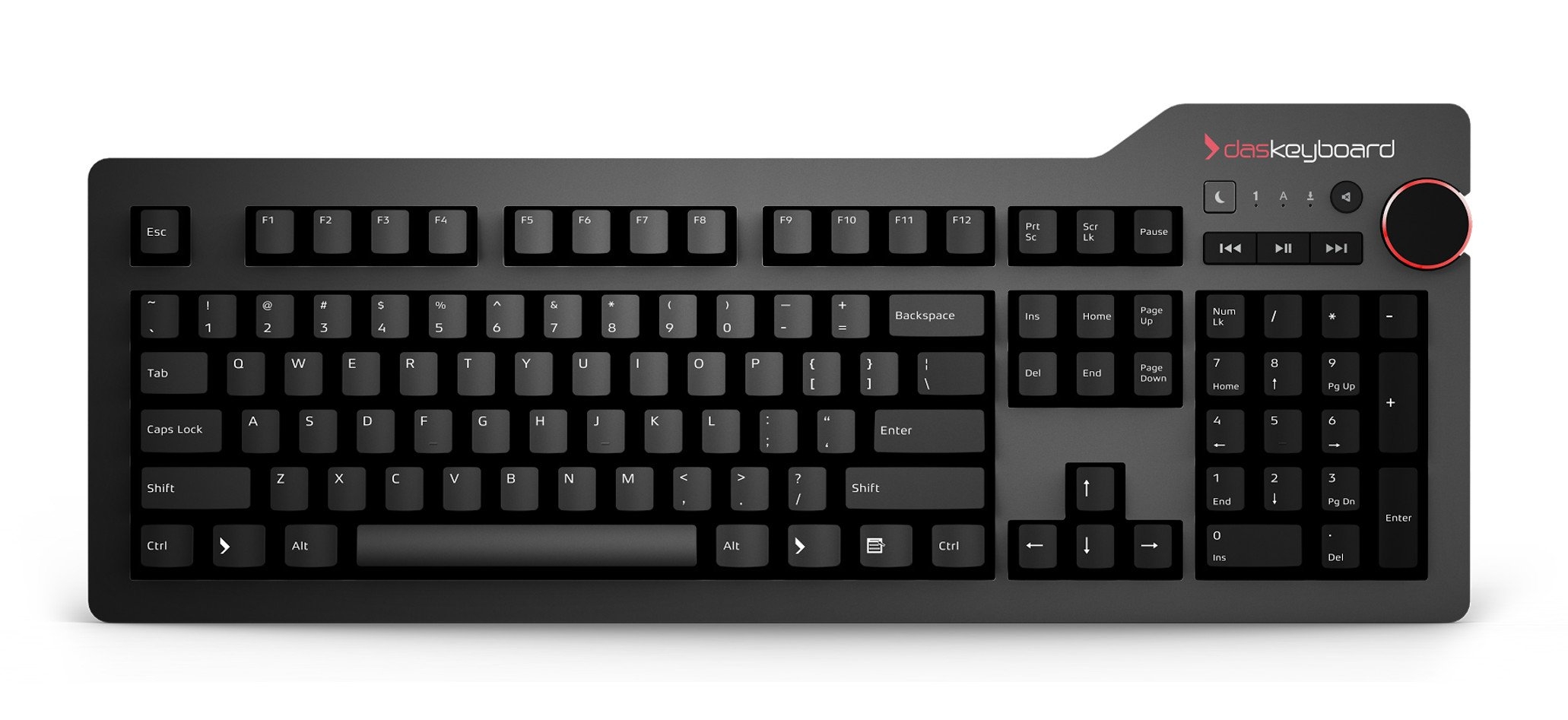 Though on the pricier side of the fence, the Das Keyboard 4 Professional's sturdy design and magnetic foot-bar help it to stand out from the crowd. A keyboard that is perfect for typists, though may leave gamers feeling a little lacklustre.
Key features
Integrated USB hub
Supports full N-key rollover

Unlike the majority of mechanical keyboards, the Cherry MX-Board 3.0 G80-3850 is a general use keyboard aimed at office workers and corporate application users more so than gamers. The MX brown switches work excellently with the shallow key well making it an ideal choice for those with a fast wpm typing speed in comparison to some more longer throw mechanical keyboards.
Key features
Cherry MX brown switches
Traditional with no heavy customisation