If you know where to look, you can have a great time with your gaming PC without spending a penny. There are some incredible free games available belonging to almost every genre, so no matter whether you're looking for an immersive MMORPG, a competitive shooter, or even a Breath of the Wild-style open world adventure, you'll almost certainly find it free of charge on your PC. Here are the best free PC games you can play in 2022.
The amount of content available in Genshin Impact means that it feels almost criminal to play it without spending any money. On the surface, Genshin Impact is a Breath of the Wild-esque open-world RPG complete with a stamina-based climbing mechanic and dungeons to explore. However, it's so much more than that. You'll need to build a party of warriors that complement one another in combat, taking advantage of the excellent elemental system to build devastating combos and dispatch your enemies with haste. If you like Breath of the Wild but wish the combat was more in-depth, Genshin is your game.
Arguably the best battle royale experience on PC right now, Call of Duty: Warzone transposes the tight gunplay mechanics of Call of Duty into a battle royale setting. The maps on offer are huge and expansive, with plenty of great places to hide and do battle with opponents. Perhaps Warzone's biggest stroke of genius, however, is its Gulag system. If you die, you'll enter into the Gulag, where you'll be given a chance to face off against another player in order to revive yourself. This means that death doesn't feel like the frustrating roadblock it does in most other battle royale titles.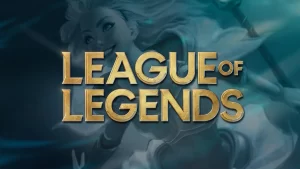 Multiplayer experiences don't often come as deep and as complex as League of Legends. Originating from a mod for Warcraft III (the same mod from which Dota 2 was born), League of Legends is a MOBA, which stands for "multiplayer online battle arena". You pick from one of more than 150 champions and do battle in teams of five. Each champion has strengths and weaknesses, and learning them is an academic endeavour in and of itself; you'll likely set up more than one spreadsheet before you're done with League of Legends.
Recently, Fall Guys went free-to-play on PC, opening up this knockabout battle royale game for everyone to try out. It's a supremely accessible experience, pitting wobbly jelly bean-style characters against one another as they attempt to be the last bean standing across a series of game show-style minigames. You'll engage in some pretty tough 3D platforming, test your memory, and jostle for position with your fellow beans, and you'll all likely be wearing silly hats while you do it, too. Fall Guys' monetisation might not be ideal, but the game itself is great fun, so who cares about cosmetics?
Free-to-play MMOs are a dime a dozen, but almost none of them offer the same unique combination or embarrassment of riches that Lost Ark does. It's an isometric Diablo-style hack-and-slash looter ARPG combined with a traditional MMO, so that means quests, dungeons, and plenty of gear swapping, as well as the standard horde battling gameplay that you've come to expect from the genre. With a rich endgame, plenty of classes to try, and no need to spend any real money if you don't want to, you need to try Lost Ark if you love MMOs.
It almost seems redundant to mention CS:GO in a list of the best free PC games. CS:GO has been running since 2012 and it's still going strong, with a thriving esports scene and one of the most competitive player bases in gaming. At its core, CS:GO is a frenetic, tense first-person shooter in which a slight misposition could mean the difference between victory and defeat for your entire team. This is an intensely tactical game, so it's not one for those who like more casual experiences, but climbing the CS:GO ladder can feel immensely rewarding.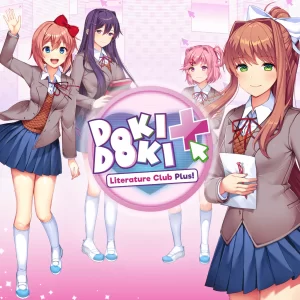 We don't want to spoil anything about Doki Doki Literature Club, so we'll just say that if you love free PC experiences that are a lot more interesting than they initially appear, you should check this one out. On the surface, it's a fairly standard anime visual novel complete with "waifus" to befriend and potentially date, but there's much more going on beneath the surface here. It's impossible to say more without giving away the game's surprises, but it won't take very long for a full playthrough, so this is definitely one that's worth your time.
Blizzard's digital card game began its life back in 2014, and it's still got a thriving, healthy community today. It revolves mainly around collecting cards, building an unstoppable deck, and testing your might against other Hearthstone players, so it goes without saying that if you're looking for a game that will test your twitch reflexes to the max, this probably isn't the game for you. If, however, you want something more cerebral that will give your min-maxing brain a workout, then we definitely recommend you give Hearthstone a look.
It's impossible to list all of the best free PC games you can play in 2022, because there are so many out there that we can't get to them all. We didn't even mention Apex Legends, Destiny 2, Splitgate, or any number of the other great free games to download! Which games did we miss from this list? What's your favourite free PC game?