If you're a fan of VR, you'll know that it's a great way to enhance the immersion of pretty much any game you play.
Skyrim is an incredible RPG outside of the VR ecosystem, but strap a headset on and it suddenly becomes an entire living, breathing world that feels totally real.
There's no doubt that VR is becoming more and more of a talking point in the gaming world, but we'd argue it has yet to reach its true potential, and that there are plenty of games that would still benefit from the VR treatment.
Here are 15 games we'd love to see released for VR!
1. World of Warcraft

Creating a VR MMO is evidently an incredibly difficult task; there still aren't many VR MMORPG projects in development, and those still being worked on seem a long way from being ready for release.
Still, imagine what it would be like to explore the world of Azeroth in VR, taking down massive raid bosses alongside your friends and then relaxing in Orgrimmar when downtime is called for.
2. Dark Souls

Finding a way to translate Dark Souls' dodge roll-centric gameplay to VR would be important in order to avoid motion sickness, but Lordran is such a well-realised world that VR feels like a natural fit.
Facing down Ornstein and Smough in virtual reality would be truly terrifying, and exploring the rickety bridges and ladders of Blighttown would feel all the more immersive, if a lot more vertiginous.
3. Sekiro: Shadows Die Twice

While we're on the subject of great From Software games being adapted to VR, Sekiro: Shadows Die Twice's parry-focused combat makes it a natural fit for the technology.
Blocking a flurry of enemy blows and delivering a riposte could feel amazing in VR, and while some extra development would be needed to translate some of Sekiro's movement mechanics, we'd love to experience Ashina in virtual reality.
4. Prey

Arkane Studios' Prey was arguably the culmination of the immersive sim revival; it gave you a massive space station to explore, full of alternate routes to take in order to reach your goal.
This one feels like a no-brainer for VR. The scope of Talos One would feel all the more impressive if you could actually see it for yourself, and hiding from Typhon as they prowl the station's corridors would be that much more terrifying.
5. Silent Hill 4: The Room

We're not going to suggest Silent Hill 2 for the VR treatment, even though it's arguably a superior game to The Room. Why? That game is James Sunderland's story, and the extra layer of immersion wouldn't quite work for the narrative.
Instead, we're suggesting Silent Hill 4. The claustrophobic setting of the titular Room would be ideal for VR, and the exploration sequences could easily be adapted for the technology as well, we think.
6. EA Sports FC 24

Surely this one's another VR no-brainer. Who among us hasn't dreamed of taking the pitch alongside their footballing idols and hammering home the winning goal during an FA Cup final?
Of course, extra work would be needed to ensure players could truly feel like unstoppable football gods, but it'd be well worth the time and effort.
7. Metro Exodus

4A Games' Metro series combine peerless atmosphere with surprisingly effective storytelling. They're linear narrative shooters that hark back to the glory days of Half-Life.
That's what makes them such a great fit for VR; the dank, hemmed-in world of the Metro tunnels would be all the more effective to explore in a virtual reality setting.
8. Warhammer 40,000: Space Marine

The original Space Marine is a chunky Gears of War-style shooter that substitutes that game's obsession with cover for a more hands-on approach to murdering scores of Orks.
The experience of playing as one of the Emperor's unstoppable chosen warriors would be enhanced to no end by VR; imagine getting to wield the chainsaw blade yourself and hacking up a Warboss while his fellows scream for blood.
9. Starfield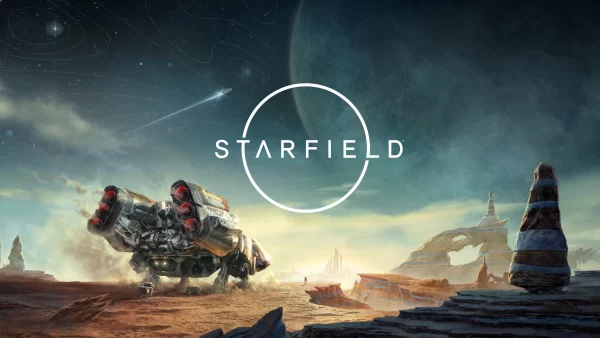 There's a lot wrong with Bethesda's latest RPG excursion; it's shallow, repetitive, and poorly-written in places, and its space exploration leaves a lot to be desired.
Despite that, the old Bethesda magic is still evident in several places, not least planetary exploration and the massive, breathtaking city environments, and we'd love to visit those locations in VR.
10. Half-Life 2

While we adore Half-Life: Alyx for the ways it enhances the Half-Life canon, getting to play Gordon Freeman's second major outing in VR would be a real treat.
Half-Life 2 feels like a slightly more substantial effort than Alyx, largely because it has platforming challenges as well as shootouts. Alyx is excellent, but we want Half-Life 2 in VR, too!
11. Final Fantasy XVI

This is a real wishlist item, we know, but getting to play Square Enix's latest RPG epic in VR would be exciting. Imagine the massive Eikon battle sequences experienced firsthand!
Clive's story would take on a new and personal dimension if you were able to see what he sees, too. It would take some adaptation, but we're confident Final Fantasy XVI could work in VR.
12. Red Dead Redemption 2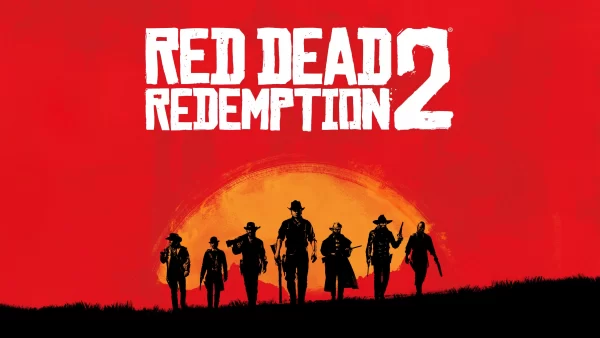 Speaking of immersive experiences…nothing could possibly be more immersive than experiencing Rockstar's Western epic Red Dead Redemption 2 in VR.
One of that game's undeniable strengths is the richness and verisimilitude of its world, and so getting to explore that world in VR would almost feel like a history lesson as well as a game.
13. Assassin's Creed Valhalla

Another great open-world experience that would arguably benefit from the VR treatment is Ubisoft's Assassin's Creed Valhalla, which is set in 9th-century Britain.
The world in this game is vast and well-realised, and although the content in that world is somewhat lacking, VR could offset that deficiency significantly thanks to its immersive feel.
14. Shadow of the Colossus

Again, it's extremely unlikely that a VR version of this 2005 PS2 classic would ever see the light of day, but Shadow of the Colossus feels like it was made for the thrill of VR.
Climbing giant colossi and striking at their weak spots, then getting tossed to the ground, would be incredible in VR, and getting to see the game's ruined, desolate world up-close would be breathtaking.
15. Grand Theft Auto Online

There's a dedicated roleplay community in GTA Online already, and we can only imagine what VR would bring to that experience; it'd be as close to a genuine second life as it's possible to get.
Of course, single-player GTA games would benefit from VR as well. Imagine getting to drive through the streets of San Andreas up close; it'd be a dream come true.