Just over a year ago Sony released the PlayStation 4, in its opening week a phenomenal 1 million units were sold in the US alone. Since its debut 13 million PS4's have found their place in the lounge rooms of gamers worldwide. These numbers are even more impressive when compared to its principal rival the Xbox One, which has struggled to sell half the number of consoles in the same period.
There is now little debate that the PS4 is the best console available, boasting immersive gameplay, high definition graphics, next generation social media capabilities and revolutionary second-screen features. The PS4 also delivers unrivalled content, downloadable applications including Netflix and a vast selection of PS4 exclusive titles.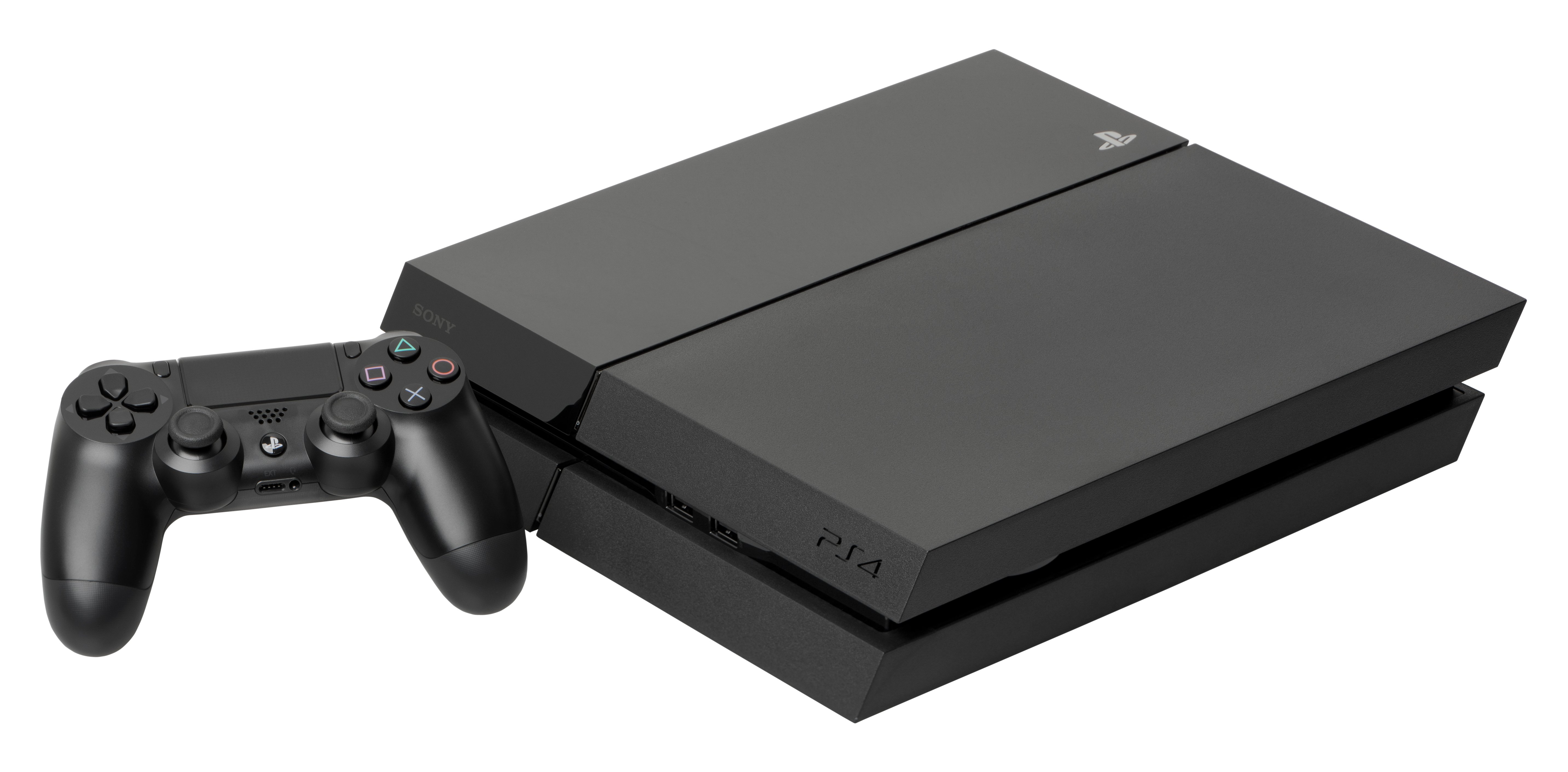 The launch of the PS4 introduced the gaming world to the new DUALSHOCK 4 controller, which has delivered innovations that allow a more immersive and social gaming experience. The controller combines a six-axis sensor with a touch pad located on the top of the controller. This provides gamers with ways to play and interact that have never been seen before. The addition of the share button allows gamers to share their victories online in real time without even leaving their game. Another fantastic innovation is the new remote play feature that allows PS4 games to be played on a PS Vita or selected Sony Experia phones via Wi-Fi. Players can also connect to their friends instantly as a mono headset is included with all PS4 consoles.
So that gamers are never short of high quality content, Sony has built the PlayStation Plus subscription service that allows members to download games including blockbusters and indie classics directly to their console. Best of all a single membership gives you access on your PS4, PS3 and even a PlayStation Vita at no additional cost.
Powerful hardware means incredible performance
Make no mistake, the PS4 is a premium product and this is obvious from the moment you take it out of the box. Available in glossy black or white, the design of the system with its compact size and minimalist design screams premium home entertainment product and will blend in unobtrusively with your other home entertainment equipment.
The PS3 was no slouch but the performance of the PS4 just can't be beaten. From the moment the system is turned on you know this is a serious piece of gaming hardware. The PS4 interface is incredibly fast, navigation is a breeze and within a matter of minutes after first connecting the system you are up and running and ready to start gaming. On the other hand the Xbox One's menu system is confusing, slow to navigate and ultimately frustrating. Not only has Sony got the user interface and operating system spot on, updates are very regular and a multitude of improvements have taken place since the initial launch of the console.

The PS4 also features some seriously capable hardware under the hood. Running the show is an 8-core AMD Jaguar/Kabini x86-64 CPU, a Radeon 7870 derived GPU and a massive 8GB of GDDR5 Ram. This results in blistering fast all round performance, shorter loading times with consistently higher resolutions and frame rates than the Xbox One. Sony has also thought ahead and made the included 500GB 5,400 RPM hard drive user upgradeable without voiding the warranty. This means that users wanting more storage space can easily swap the existing drive for another 2.5'' SATA drive with are larger capacity or a solid state drive for potentially increased performance.
The PS4 is not short of connections either featuring a HDMI port, gigabit Ethernet and an optical audio output. There are also two USB connections on the front of the console. Also, once again like its predecessor, the PS4 offers fully featured Blu-ray playback for your movie collection rendering a dedicated player unnecessary.
'Tis the season for a PS4
At its initial launch, some detractors complained that the PS4's games library was underwhelming. In the past year Sony has taken this feedback on board and delivered a wide variety of blockbuster titles including Grand Theft Auto V, Call of Duty: Advanced Warfare and Far Cry 4. Now is definitely the time to say goodbye to your PS3 and step up to the next generation of gaming. With Christmas fast approaching there has never been a better time to buy a PS4 as many retailers are offering bundles that make the PS4 a fantastic value proposition. It is now possible to pick up a PS4 with 2 controllers and a game such as Assassins Creed or Fallen for less than $500.

The PS4 is definitely the best console on the market right now and is making a strong case to go down in gaming history as the greatest of all time.