Nintendo and Legend of Zelda go together like peanut butter and jelly. We have been waiting so long for these two and we finally have them. The Switch is an incredible and smart and innovated piece of technology, while the Breath of the Wild is an all-around fantastic game. For those of you lucky enough to get your hands on this system yesterday, and believe me, it was nearly impossible to get ahold of one. But if you were you know exactly what this article is going to be about. For those of you still unsure whether to get it, well this article isn't so much on what the system can do, more so what the first forty-eight hours has been like. And for those of you waiting for a price drop nothing wrong with that. You're probably the smartest out of all of us. So, without further ado I'd like to focus on the first two hours of The Switch and Legend of Zelda Breath of the Wild
.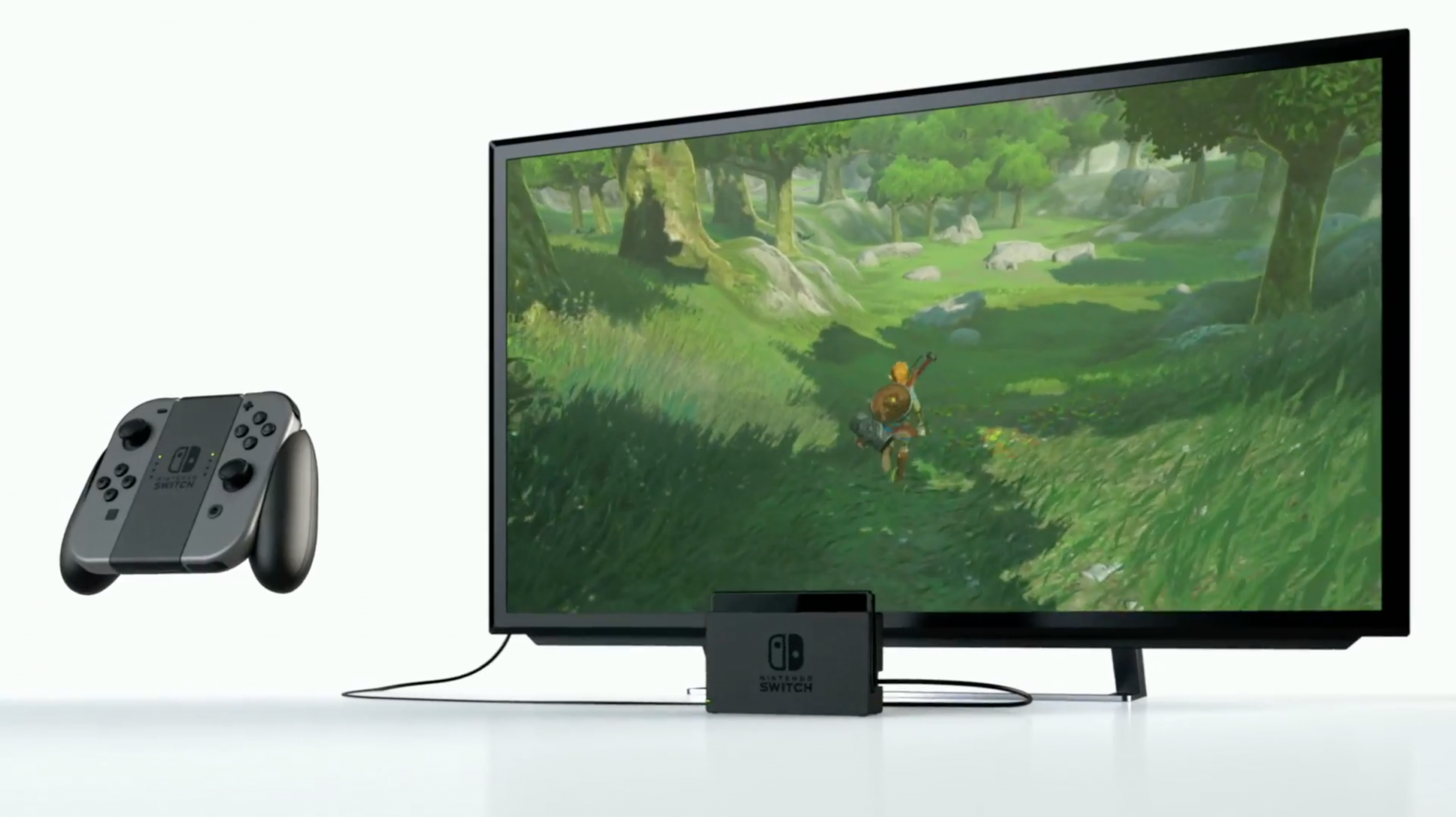 After you receive your Switch and properly place all the key items like the dock, the wrist straps, the Joy-Con controller, and the Joy-Cons themselves in a proper safe location you're ready to set up the system. The setup is beyond easy, selecting country, time zone, Internet, the basics of setting up the system. The hardest part you'll have to decide is what icon you want to use. I made it easy on myself and imported my Mii from one of my Amiibos. If you don't want to use a Mii you don't have to, you can select from a good handful of Nintendo franchise characters. After you've gotten past setting up your settings you are going to want to update the system. It's a quick two-minute first day patch, which made me happy knowing Nintendo caught some bugs on day one and decided to fix them instantly. Once you update the system you are ready to play your very first Nintendo Switch game. For this article, I'll be sharing the first two hours of Legend of Zelda: Breath of the Wild.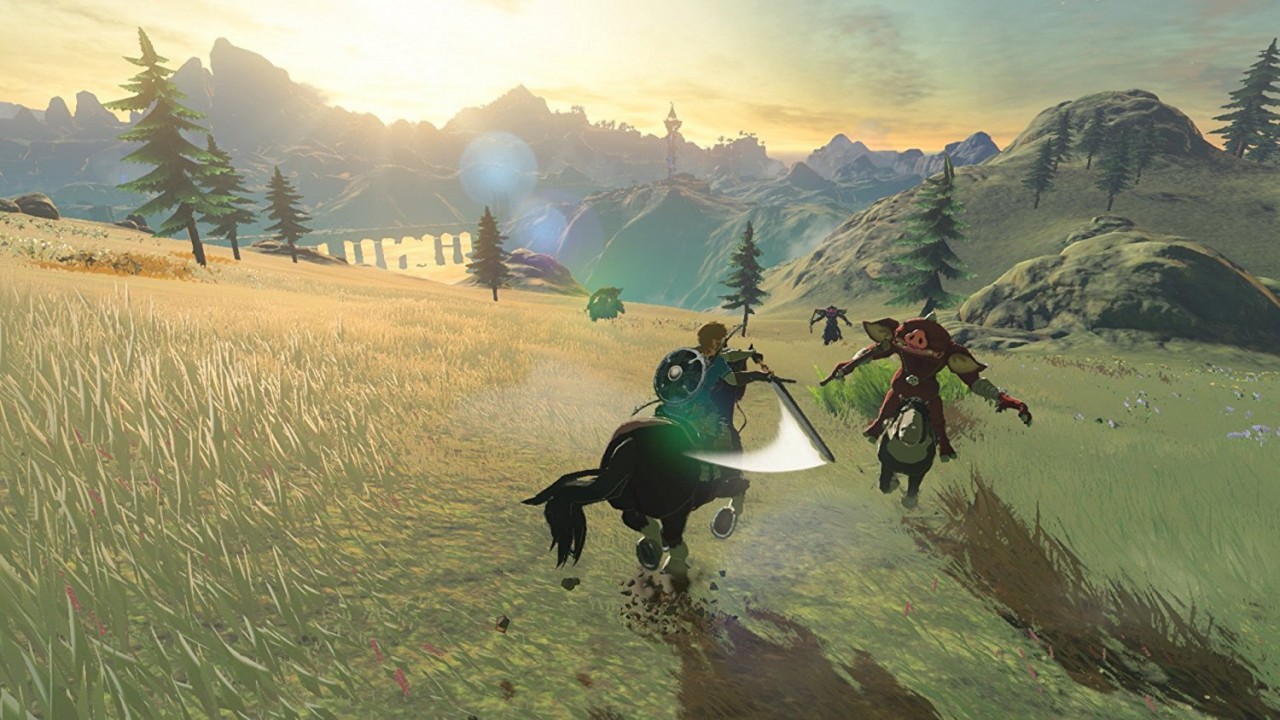 Link has been asleep for a century since Calamity Ganon wreaked havoc on the lands of Hyrule and now Hyrule is nearly a "post apocalyptic" realm. Never thought I'd ever say that about a Legend of Zelda game. Anyways, once you wake up you find a tablet called the Sheikah Slate; this item serves as your map, rune dispenser, and temple finder, the three most important things. What made this game far different from any Zelda game are numerous things. Voice acting, cooking food, climate affecting Link, inventory space, items obtained, and my all-time new favorite thing Jumping, all of these are what makes this game unique. I'd say Open World, but thinking about it, most of the Zelda games have been open world.
To understand what happened to Hyrule you must follow the instructions of a strange old man, who wants you to find the "treasure" of the four temples in the area to exchange for his hang glider so you can explore the rest of the world. Once you've gained the four "treasures" of the temples you learn what truly happened to Hyrule while Link slept for a hundred years. What made me really happy, as I stated before two things that make this game unique are the voice acting and jumping. The voice acting is superb and adds so much. I honestly felt voice acting was a must in this series and now that we have it I couldn't be any happier. The reason jumping makes me so happy because it is such a small detail feature that goes a long way. Now we don't have to spend ten minutes waiting for Link to climb a wall we can leap to get higher, but be careful you don't run out of stamina before you reach the top. I may have already had a few high fall mishaps but misjudging a jump or two.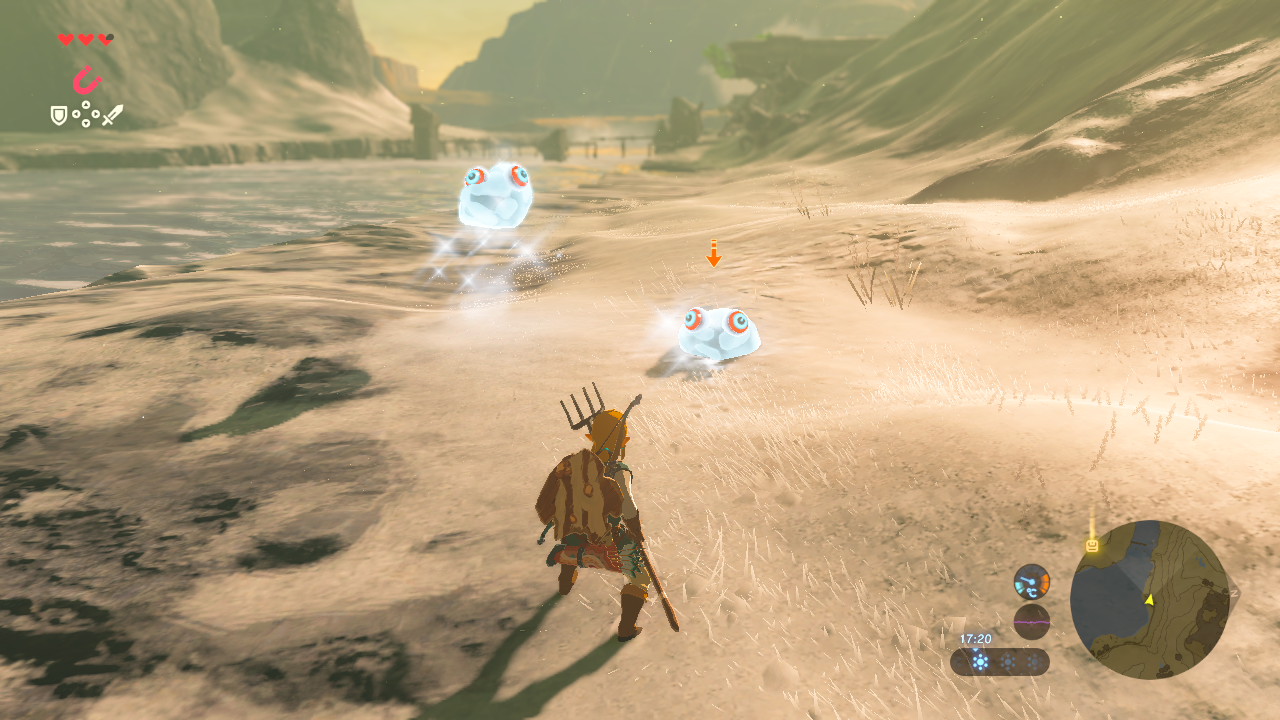 If you want to know what happens after you find out what happened to Hyrule, wait for my review…or pick up Legend of Zelda: Breath of the Wild for the Wii U or Nintendo Switch. You won't be disappointed. In the review, I'll reveal who the strange Old Man is, and make an estimate to where this falls in the Zelda Time Line since we all want to know where it fits. But until then happy gaming everyone! And happy Switchmas.