One of the best ways to share your passion for gaming with the world is to become a gaming YouTuber. When you're a YouTuber, in essence, you're simply creating content about whatever games you like (or whatever games are currently popular). The life of a YouTuber isn't easy, contrary to what you might think; you'll have to work to a fairly gruelling content schedule if you want to make sure you stay in the public eye, and you'll need to put a serious amount of effort into your content, too. However, with the right approach, it is possible. Here's how you can become a gaming YouTuber in 2022.
Research tools to help you get views
As a YouTuber, views are essentially your most important metric. If you've got plenty of subscribers but no views, it means nobody is watching your content, which is a problem. There are plenty of tools out there to help you get YouTube views; whether it's analytical tools to see how your content is performing or automated software that lets you hand part of the process over to AI, there's lots of ways to ensure you're getting as many views as possible.
Get good equipment
In order to become a gaming YouTuber, you're going to need decent equipment. First of all, you'll likely need a reasonably powerful PC, because you're going to be creating and editing videos, which can be a demanding process (and you'll probably want a PC that can handle games well). You'll also need a high-quality microphone, along with a webcam if you're planning to show your face. Your equipment could be the difference between success and failure, so don't skimp on this element of your setup.
Focus on a niche
Not everyone can be the Game Grumps, playing whatever takes their fancy. The best way to start off as a gaming YouTuber is to pick a niche and focus on it. Your niche should take into account your unique skills as a gamer; the ideal sweet spot is somewhere between games you're good at, games you love, and games that are currently popular. If you can find that spot, then you've discovered your niche, and that's where you should focus your content.
Start creating content
Too many potential gaming YouTubers think too hard about how they're going to start their channel without ever actually getting around to doing so. Once you've found a game you want to play and you're happy with your setup (it doesn't initially have to be perfect), just start making videos. Capture yourself playing a game using software like OBS or Shadowplay, and make sure to record your voice over video the top. Hey presto – you've now got raw footage for your first gaming video!
Learn good editing techniques
A great gaming YouTuber is nothing without superlative editing. You can only achieve this with practice; reading and watching all the tutorials in the world won't prepare you for the actual act of using editing software. You'll find plenty of great free editing suites out there, so you won't need to purchase any programs to begin with. Familiarise yourself with your editing software by trying out a few practice projects so that when you do edit your first real video, you'll be a pro already.
Don't start with Let's Plays
One of the most popular kinds of gaming video on YouTube is the Let's Play. In essence, this is a video simply depicting you playing a game. While you can definitely make content like this if you want to, it's not going to get you views to begin with, because there are so many YouTubers making Let's Play content that you'll struggle with visibility. Try making a tutorial or guide video first, or if you're feeling particularly intellectual, a video essay.
Respond to engagement
There is, unfortunately, no single "golden rule" for getting a large amount of YouTube views. However, if you do get views, then you're bound to eventually get comments as well. When you do, it's important to respond to as many of them as you can. In the beginning, this should be fairly easy; you won't have too many, so you can talk to your viewers and discover what they liked about your videos. When you engage with your community, it projects an image of activity, which in turn can attract more viewers.
Create compelling thumbnails and titles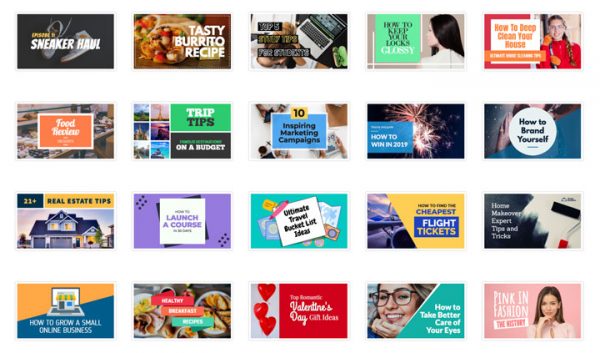 YouTube thumbnails are what attract viewers to your content. They work in tandem with titles to bring in viewers, so it's crucial to get these aspects of your videos right. Remember not to fall into the clickbait trap; while it might be tempting to give your video an incendiary or provocative title or thumbnail, the short-term benefit from this won't be worth it compared to the long-term reputation loss. Find the sweet spot between attractive and descriptive when it comes to your thumbnails and titles.
Keep an eye on your analytics
YouTube lets you view analytics for who's watched your videos, giving you a detailed statistical breakdown of your viewers. It should go without saying that this aspect of your channel is absolutely vital. Be sure to regularly check in with your analytics page to see how your content is performing. You'll almost certainly get a better picture of what content you should be focusing on by doing this, as well as who your demographic is and how you can better adapt your content to serve that demographic.