While the Wii U doesn't exactly get quite as much attention as its more visible modern day counterparts (i.e. – the PS4 and Xbox One) make no mistake, it IS a fantastic console that deserves all the accolades it receives. Some of the various titles available for the Wii U are not only extremely cool and deeply satisfying in terms of overall entertainment value (for all ages), but they're also exclusive Nintendo releases as well. Having said that…there are a number of accessories out there for the Wii U which can dramatically increase your experience with the console; in fact, this particular console is enhanced considerably by adding on additional components. Anyway, without further ado, here is our list of awesome accessories for the Wii U…
Needless to say, the Wii Remote Plus isn't merely an ideal companion to go along with a console; it's more or less a critical addition. Compatible with either the Wii or Wii U, this motion sensitive remote contains a host of features which are subtle, yet serve to greatly enhance the responsiveness of either Nintendo console. Considering that there are plenty of titles out there which now require this sort of motion tracking control, it is only sensible to purchase a unit which features everything already built into it, eh? Furthermore, they've taken the time to place the synch button on the outside with this model, which means that opening up the housing to connect is no longer an issue (yay, someone listened to actual users for a change).
Additionally, we're talking about an officially-licensed Nintendo product here, not an aftermarket add on (which might work, but not quite as well as something actually manufactured and designed by the parent company, mind you). Long-time Nintendo users can certain attest to the superiority of OEM stuff vs. whatever else you'll typically find. Lastly, if you've previously purchased any type of cover, skin or sleeve for a remote (wiimote) then rejoice because you can use it on this one as well, it being the same dimension as previous models of course.
One of the great things about Nintendo and the stuff they create (aside from their wonderful library of games) is that when they're not innovating and some other company creates something "better" they're not afraid to learn some lessons. This of course brings us to the Nintendo Wii U Pro Controller, which for all intents and purposes is basically an Xbox 360 controller for the Wii U. In other words, for titles like the Call of Duty series, RPG's or any other type of offering which either doesn't require the wiimote nunchuck combination or seems to not work quite as well with it, there's this somewhat classic controller to use as a substitute. It's also an excellent buy for gamers who aren't used to other types of controllers and prefer a more direct or standard type of controller.
A lot of Wii U users have probably already seen this handy little adapter on a store shelf somewhere and wondered if it actually works well as advertised. In short, it definitely serves as a great addition for those who really like the gamecube controller and/or play a lot of titles which support its use. Response is beautiful also, and there's even a built-in turbo function which can actually provide you with a distinct advantage in many instances, particularly with titles which have lots of speed-based quick time events, fighting games, etc.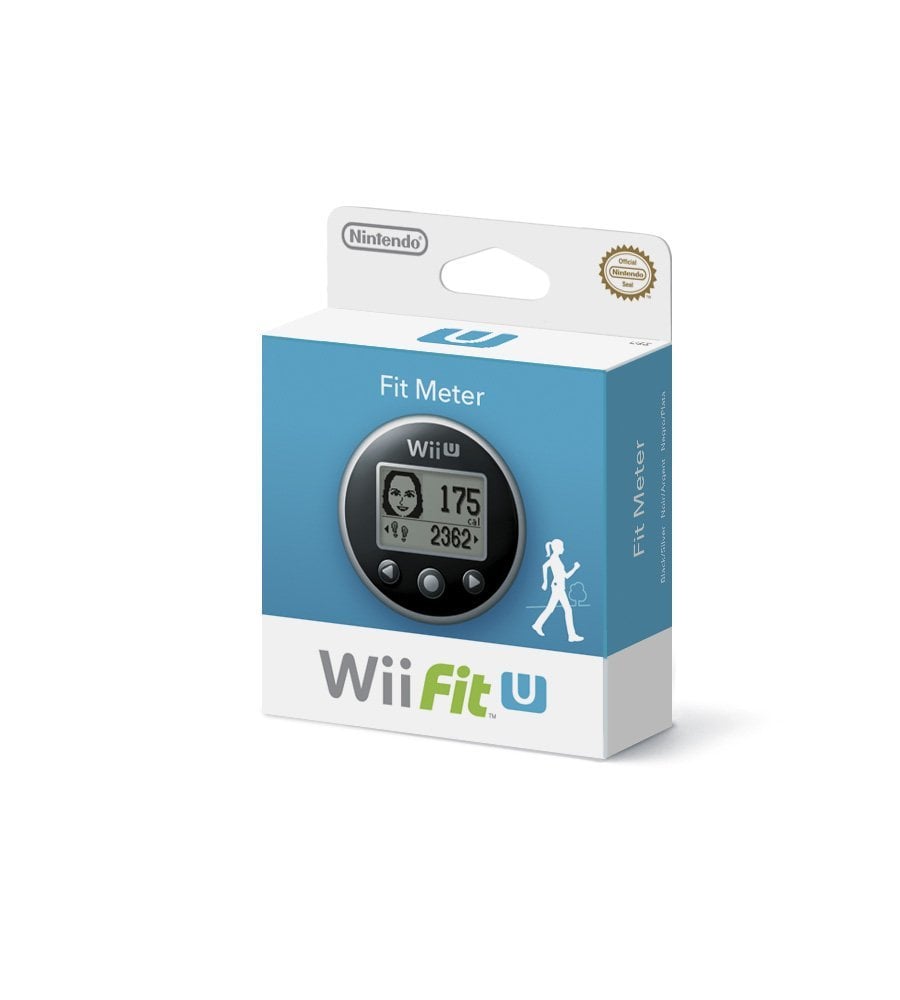 The Wii U Fit Meter might seem like a rather odd addition to your arsenal, but keep in mind that it can be used both online as well as off, and it actually continues to compile data which is then synched with all your other online data. This is useful because it helps to provide an instant visual reference tool for those who love Wii Fit and / or find the idea of the many incredible things you can do with the system. Seriously, if you want to get in shape and improve your health and need a fun way to do it, purchasing this nifty little addition definitely helps to up the fun factor.
As with all wireless devices and controllers, it's often a dwindling battery or a shorted out charging cord that derails an otherwise promising game session – we can prevent this of course by purchasing a charging station. The Wii U GamePad Stand/Cradle Set is pretty much a complete solution in this regard, offering you a quick and easy place to stick any unused controller which simultaneously charges as well as accentuates its design within a gaming space. In other words, aside from actually doing its job this unit also keeps your Wii U gamepad nicely displayed and generally organized (which is perfect for the gamer that frequently loses track of where they last placed it).
Speaking of always being prepared, having a Tomee Wii U Charge Cable is also an incredibly good idea as you can never anticipate when / where you might need a quick boost of juice. This 6 foot long cord actually allows you to simultaneously play as you charge up as well, meaning that you no longer have to wait for a charging dock to do its business in order to jump straight back into the action. Moreover, assuming your dock bites the dust at some point, you'll always have a backup to turn to in a pinch.
Not just to be used with the Wii U (it can also be hooked up to a PC) the Nextronics Sensor Bar USB makes it possible to enhance the range and precision of your control devices. Even better, you can use this handy add on with both a Wii U / Wii as well as a PC, meaning that emulator users will certainly get lots of mileage out of it.