There's no denying that Xbox Game Pass represents incredible value for money. Whether you want to play great shooters, excellent platformers, or superlative sports games, you'll find all of them and more on Xbox Game Pass, and they're all available at a shockingly low price. With that said, there are so many games on Game Pass that it can be hard to know where to start, and your time is valuable, so it's important to separate the also-rans from the real classics. Here, in no particular order, are the 10 best games on Xbox Game Pass in 2022.
1. Yakuza 0
Prequels are a tricky proposition. If you get them right, they can fill in the blanks for a beloved story, telling the tale of how the mess the characters find themselves in began. If you get them wrong, they can be pointless, drawn-out, and tedious. Luckily, Yakuza 0 falls into the former camp. It transposes the series' madcap martial arts action to the 1980s, when an economic bubble ignites a battle over an empty lot in the fictional district of Kamurocho. It's a wonderful, off-kilter experience.
2. Bug Fables: The Everlasting Sapling
Bug Fables is far more than just "Paper Mario with bugs". While it takes the superficial trappings of Paper Mario games – turn-based combat with rhythm-action elements, a papercraft aesthetic, RPG-style exploration – it tells a much more in-depth and interesting story than Nintendo's irreverent take on the moustachioed plumber. The core cast of Bug Fables is likeable and compelling, and the combat is perhaps even more well-rounded and thorough than Paper Mario's is.
3. Hollow Knight: Voidheart Edition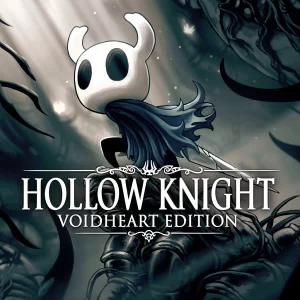 2017's superb Metroidvania platformer is available via Xbox Game Pass, and frankly, even if you only subscribe to play this one game, it'll be worth it. Vast, uncompromising, and insanely deep, Hollow Knight takes you to the insect kingdom of Hallownest, which once thrived but has since fallen to a mysterious sickness. You must uncover the mystery that lies behind Hallownest, putting its once-great inhabitants to rest and discovering your own role in all of this, too.
4. Dragon Quest XI: Echoes of an Elusive Age – Definitive Edition
Dragon Quest is the video game equivalent of a warm bath and a hug. It's not going to give you anything you don't already expect, but every new instalment is a chance to once again get lost in a vast, bucolic fantasy world filled with gently aggravating puns and surprisingly well-crafted localisation. The plot this time around is all about chosen ones, time travel, and all of the other usual nonsense that makes up Dragon Quest storytelling, but when the game is this welcoming and sweet, it hardly matters.
5. Subnautica
It's safe to skip the 2021 sequel Subnautica: Below Zero, but if you haven't played the original Subnautica yet, then you're missing out. It's a terrifying underwater survival sim that isn't explicitly a horror game, but that manages to be scarier than most overt horror titles anyway. You must navigate a hostile, uncaring ocean biome, scavenging resources and trying to find a way to get back home after you crash-land on an alien planet. Along the way, you just might discover more than you bargained for.
6. Undertale
There's little to be said about Undertale that hasn't already been said a thousand times before, but we'll give it a go anyway. Undertale is a heartwarming, inclusive tale about friendship, not judging books by their cover, and pacifism. We don't want to spoil anything more about the game, but suffice it to say that Undertale's USP involves not having to kill any of its world's monster denizens, and the game wrings exactly as much pathos and cleverness out of that setup as you'd imagine it could.
7. Outer Wilds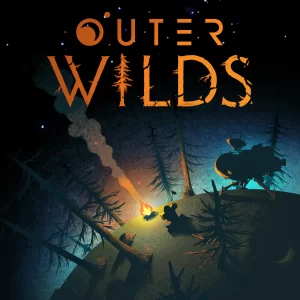 Time loop games seem to have officially become a genre now, and Outer Wilds is the best that genre has to offer. Its tiny universe is a sandbox waiting to be discovered, with multiple planets and biomes to explore. The way in which you uncover Outer Wilds' mysteries is nothing short of genius; every twenty minutes, the sun goes supernova and destroys the universe, so you'll need to use each loop wisely in order to maximise your exploration time and find out what's happening (and potentially how to stop it).
8. Mass Effect Legendary Edition
Since Xbox Game Pass also comes bundled with an EA Play subscription, you get access to a whole host of excellent EA games as part of signing up. One of those is the Mass Effect Legendary Edition collection, which gathers all three Mass Effect games (we don't talk about Andromeda) and spices them up with visual and gameplay improvements. What you get here is the definitive version of BioWare's epic space opera RPG series, full of sidequests, party members, and other RPG goodness to discover.
9. Grim Fandango Remastered
There are a couple of excellent LucasArts adventures available on Xbox Game Pass, but for our money, Grim Fandango Remastered is the best of them. Its controls are still awkward, despite a move away from the classic tank controls of yesteryear for this remaster, but its story – of a skeletal travel agent drawn into a film noir-esque conspiracy – remains timeless. The puzzles are characteristically off-the-wall, and Manny is a likeable and engaging enough protagonist to keep you addicted until the end.
10. Titanfall 2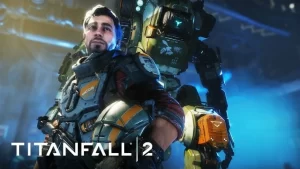 Not enough people played Titanfall 2 on release, and that's criminal. While Titanfall 2 still has the excellent multiplayer of its predecessor, there's now a full-fat single-player campaign too, and that's where you'll find your money's worth here. If you're expecting a bolted-on afterthought of a campaign, you're wrong to do so; the campaign uses the game's parkour-style movement system to great effect, cramming each level with secrets to find and challenges to complete.