After the June rush, Gamescom Opening Night Live is arguably the next major event on the gaming calendar.
Hosted by gaming journalist and presenter Geoff Keighley, Opening Night Live often features a mixture of trailers for already-announced games and genuine surprises, but this year, Keighley set expectations right from the get-go.
He told expectant gamers that the event would largely consist of games that had already been announced. This, of course, potentially left room for one or two surprises, but for the most part, we did indeed see lots of games we already knew about.
Naturally, these games received brand new trailers during the ceremony on August 22nd, and we got a couple of unexpected surprises as well. Here are the biggest announcements from Gamescom Opening Night Live 2023!
Little Nightmares III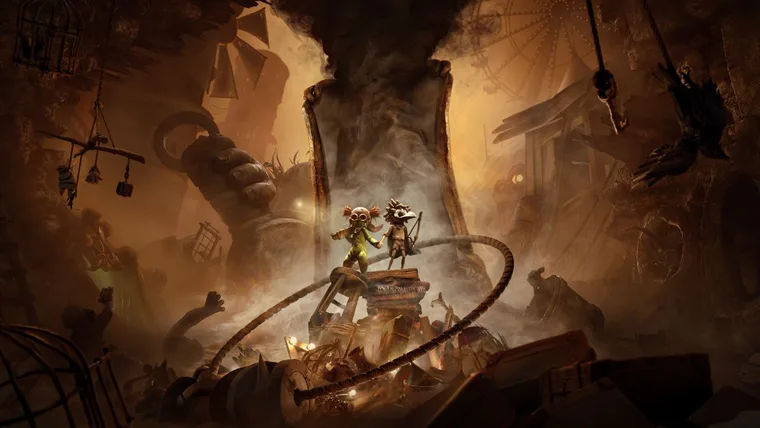 That's right – a third instalment in the Little Nightmares series of horror platformers is on the way! Bandai Namco announced the new game during the ceremony by releasing a characteristically creepy trailer, complete with spooky visuals and abstract storytelling. Suffice it to say that if you're a big fan of the original Little Nightmares or its well-received sequel, then you're almost certainly going to like this one as well.
Black Myth: Wukong
It feels like we've been hearing about this incredible-looking project for a very long time indeed, but at Gamescom Opening Night Live, we finally got to see it in action. Black Myth: Wukong is an action-focused game that will tell the well-worn story of the Monkey King himself, and the combat looks pretty heavily inspired by Souls, as well as Team Ninja games like Nioh. This one's heading your way sometime next year, it seems.
Killing Floor 3
If you've never played the Killing Floor games, they're essentially hyper-violent zombie-slaying co-op shooters in which you must put down hordes of slavering monstrosities with your friends (or randoms, if you're feeling brave). Killing Floor 3 will continue that tradition, it seems, if the cinematic trailer we got to see during the Gamescom ONL ceremony is anything to go by. We don't have a release window for this one yet.
Tekken 8 release date
Not only did we get a brand new Tekken 8 trailer during the Gamescom ONL ceremony, but we also got a release date for the hotly-anticipated one-on-one fighter. The game, which will star long-term fan favorite fighters like Jin Kazama, Paul Phoenix, and Ling Xiaoyu, is heading to PC, Xbox Series, and PlayStation 5 on January 26th, so it's not going to be much longer until you finally get to continue the fight.
Call of Duty: Modern Warfare III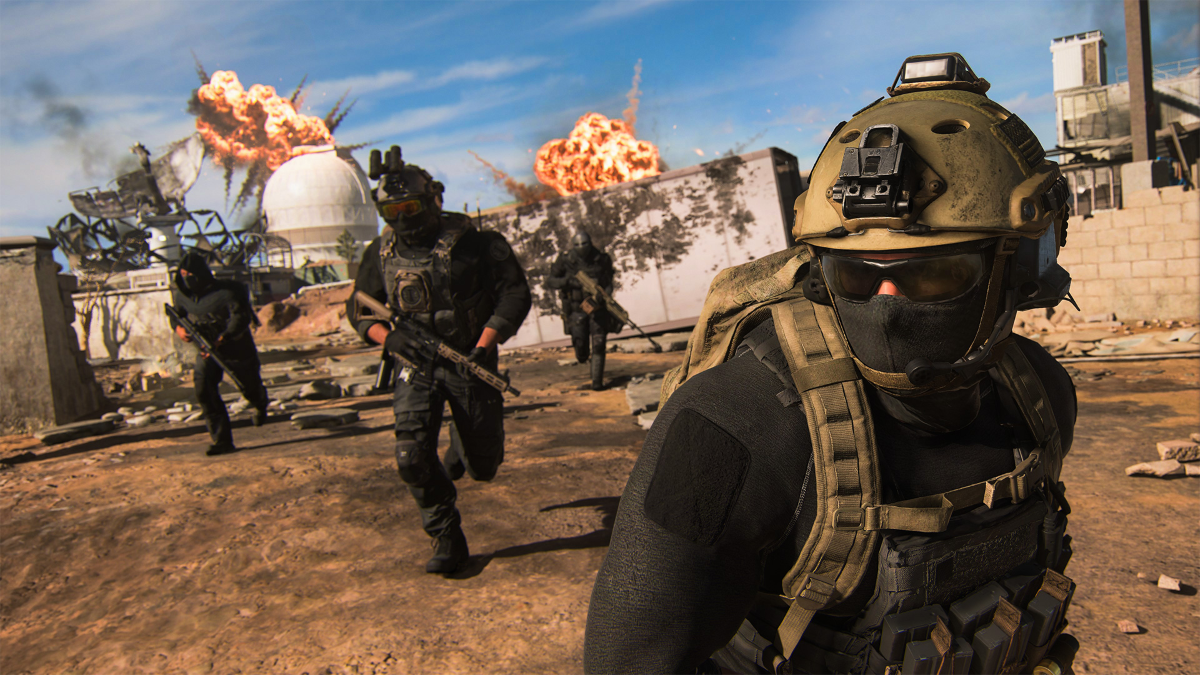 As part of the Gamescom ONL ceremony, we also got to take an in-depth look at some Call of Duty: Modern Warfare III gameplay, which showed off a pretty significant chunk of the game's Zordaya Prison Complex mission. It's pretty much exactly what you would expect from a Modern Warfare game; lots of tense infiltration action punctuated by the occasional intense shootout. Modern Warfare III lands on PC, Xbox, and PlayStation on November 10th.
Zenless Zone Zero
Hoyoverse is really cornering the market on anime-influenced free-to-play titles with a heck of a lot of content to enjoy. First there was Genshin Impact, then there was Honkai: Star Rail, and now, Gamescom ONL has given us another look at Zenless Zone Zero, a project that was announced a while back but that seems to be coming to fruition now. There isn't a release date for this yet either, but it shouldn't be long before we learn more about it, hopefully.
Sonic Superstars release date
The Sonic the Hedgehog franchise is a controversial one. Some people love everything Sonic does and don't think it can put a foot wrong, but others believe the series began its fall from grace once it made the transition from 2D to 3D. If you're one of the latter types, then Sonic Superstars, which returns to a 2.5D style, should be a joy. It's heading to PC and consoles (including Nintendo Switch) on October 17th, according to the new Gamescom trailer, so there's not much longer to wait for this one.
Expeditions: A MudRunner Game
Now here's an announcement we weren't expecting. Expeditions: A MudRunner Game is, as the title suggests, a game linked to Saber Interactive's Runner franchise, which currently contains MudRunner and SnowRunner (and now this one, we suppose). Expeditions is an exploration-based "off-road adventure game" in which you'll explore uncharted territories in your four-by-four, and it's coming sometime in the future for PC and consoles.
Mortal Kombat 1
The next Mortal Kombat instalment is looking just as violent and brutal as you would expect (and hope, given the lineage of the franchise), and a new trailer at Gamescom gave us a look at two returning characters: Shao Kahn and Sindel. They'll join a roster that also includes stalwarts like Liu Kang, Raiden, and Kung Lao. Mortal Kombat 1 steps into the arena on September 19th across PC and current-gen consoles, and yes, that includes Switch.
Alan Wake 2
A new trailer for Alan Wake 2 closed out the ceremony, showing off the series' signature mix of survival horror gameplay, live-action storytelling, and Stephen King-inspired horror. This one's probably going to prove divisive in the same way that Remedy games often do, but if you were a fan of the original Alan Wake – or, indeed, of anything else Remedy has done – then you're almost certainly going to love it. Alan Wake 2 launches on October 27th across PC, PS5, and Xbox Series.