There are, broadly speaking of course, two different public perceptions of those who play board games. The first is perhaps the most common, and involves families gathered round a table shouting at each other over Monopoly or bickering over whether a Scrabble play is valid or not. The second, which is exclusive to geek culture, involves meticulously painting miniatures and using them to do battle in a Warhammer-style wargaming setup. There are other ways board gamers are thought of, naturally, but when talking about board games these are the two images that crop up most commonly.
They're both correct to some degree, but the world of board games is much more wonderful and varied than that. From Pandemic to Mysterium, from Kingdom Death Monster to Sherlock Holmes: Consulting Detective, there exist board games for every conceivable type of person from every background. As one might expect, board games are well-represented in the video gaming sphere, too. Here are the best video games based on board games we've ever played.
Ticket to Ride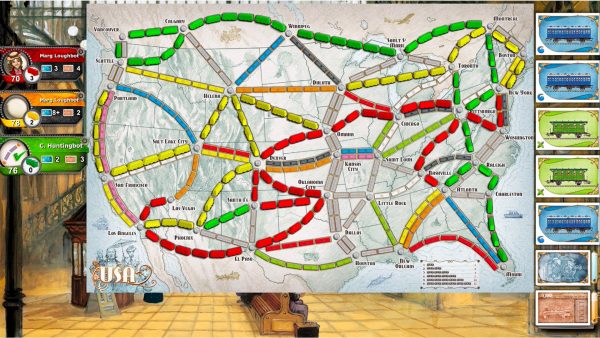 Ticket to Ride is a much-loved board game based around rail travel, and while that might not sound exciting, believe us when we say that publishers Days of Wonder and designer Alan Moon find a way to make moment-to-moment gameplay thrilling and intricate. The official video game adaptation sees development duties handled by old hands Asmodee Digital, who may also have a few other irons in the fire on this list. Ticket to Ride is a faithful, beautiful translation of the board game's strategic gameplay into a digital format, and even includes an entirely new map for players to sink their teeth into. You'd be a fool to miss this one.
Splendor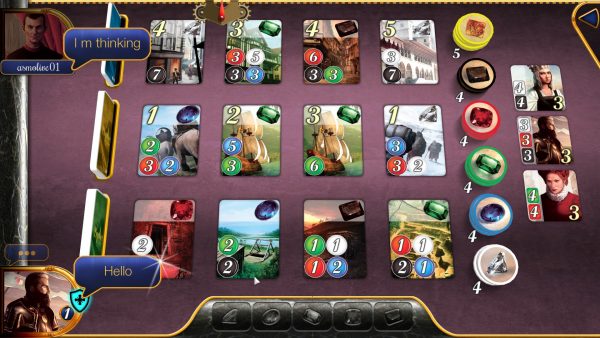 Again, we find ourselves knocking on the huge oak doors of Asmodee Digital for this deck-building historical romp. Splendor casts players as Renaissance merchants hoping to build a trading empire, carrying over the resource management and strategy of the board game to a digital setting effortlessly. Splendor takes mere minutes to learn, but a lifetime to master; you and your friends will have a whale of a time playing this one. Naturally, since this is a digital version of a board game, the tedium of setting up the pieces is completely removed; this is the best Splendor experience money can buy.
Monopoly Plus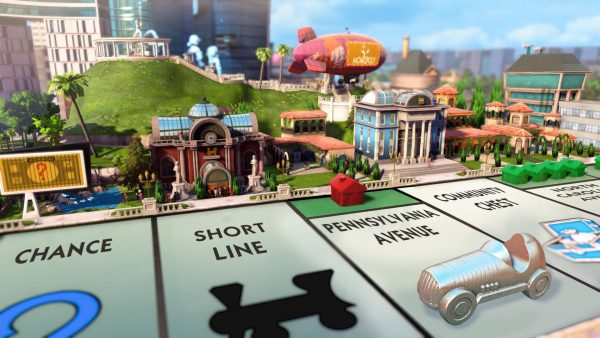 Alright, alright. We know that Monopoly is a controversial game. There are many board game lovers for whom Monopoly is akin to Macbeth; its name must never be uttered lest bad luck befall the group and their legitimate board gaming endeavours. The truth is, though, that Monopoly is enduringly popular for a reason. Its snide backchannel dealing and ruthless evocation of capitalism make it an incredibly popular family game, and Monopoly Plus represents the best digital translation of that experience. The graphics are gorgeous, the gameplay is sped up for convenience (although you can slow it down to the regular pace) and house rules can be implemented, giving you complete control. The game you love to hate has never been better.
RISK: Factions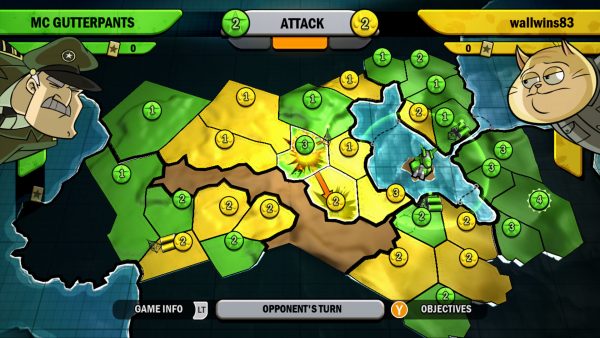 We turn now to Stainless Games and Electronic Arts for a faithful, beautiful adaptation of everyone's favourite strategy board game. RISK: Factions may not be to everyone's tastes; its quirky, "random" sense of humour and slightly unnecessary faction-based gameplay are acquired tastes. Despite its flaws and shortcomings, though, it's still the RISK you know and love. Visually, it's a feast, all bright colours and sumptuously rendered animations, while the online multiplayer should keep you busy long after your friends lose interest (it's an unfortunate fact of life). With all the usual board game quality-of-life improvements including sped-up gameplay and pass-and-play multiplayer, RISK: Factions is the best game of RISK currently going.
Carcassonne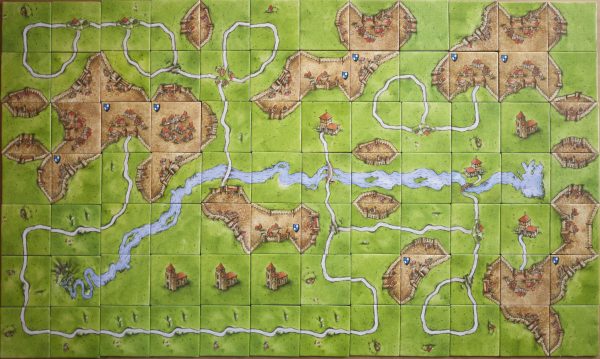 We took a brief break from darkening Asmodee Digital's doors, but now we must return for a stone-cold classic updated with perfect developmental nous. Carcassonne is the first "serious" board game many people will play – its relatively sombre stylings and tile-based gameplay set it apart from more casual offerings like Monopoly and Ludo. There's really no other way to say it: Asmodee Digital's Carcassonne is simply the best iteration of Carcassonne you could get your hands on. Its vivid, bright colours belie the sedate gameplay pace, its new features are worth picking it up for even if you've played it before, and there are even expansions to pick up should you wish to augment your experience beyond the base game.
Honourable Mention: Tabletop Simulator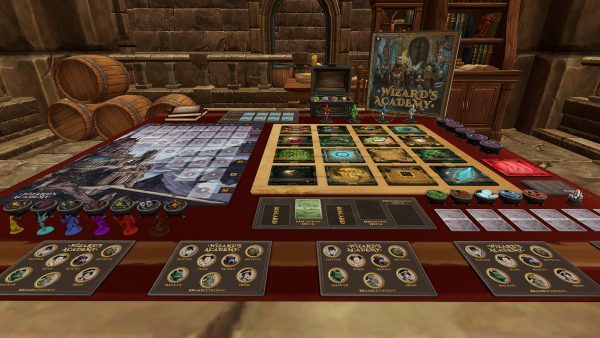 We're including this one at the bottom because Tabletop Simulator is not technically a board game in and of itself. Rather, it's a (quite respectable) collection of classic board games as well as a toolkit for importing and creating board games in a digital space. Hundreds of incredibly well-liked games have a Tabletop Simulator presence, including the official Game of Thrones board game, several iterations of popular card game Fluxx and creative art appreciation simulator Dixit to name but a few. You'll need to purchase or download many of Tabletop Simulator's better expansions separately, but if you're a board game buff or you're looking to become one then Tabletop Simulator is an essential buy.
Looking for more board game ideas? Head over to Board Games Land. Which are your favorite board games? Be sure to leave them in the comment box below.