2021 was a good year for online games, but it has left us wanting something spectacular. We saw the release of several huge multiplayer games and a continued massive interest in social gaming but no one game has quite emerged as the new "lifestyle game". Perhaps most notably, this year saw Amazon release their much-awaited open world MMO New World, and while it hasn't been without its fair share of issues it still managed to captivate hundreds of thousands of gamers. Yet this player base continues to fall and 2022 might see it fall even further.
Similarly, the co-op shooter classics Left 4 Dead and Left 4 Dead 2 finally received their sequel in Back 4 Blood, but it has unfortunately fallen short of expectations. With the weird decision to disable progression in single-player, players quickly moved on (or back!) to other games. Indeed today Left 4 Dead 2 has a higher player count than Back 4 Blood!
Other greats of the year included the smash indie-hit Valheim, which sees players meet up in the Norse afterlife to defeat dangerous foes, construct huge feasting halls and explore its gorgeous biomes. Yet as an early access title, it has not been able to provide lasting content on par with AAA open-world titles.
This has all led to a huge demand for that great online game that will keep players coming back for more in the coming year. If you're one of those gamers looking to get in early on the next big thing, here are five major games covering a range of genres that you should look out for in 2022.
Gran Turismo 7

One of the most famed racing simulation games, Gran Turismo, will finally see its latest instalment release in March next year. Originally scheduled for this year, the covid pandemic delayed its development and so publishers Sony and developers Polyphony Digital agreed to slate it for 2022.
Gran Turismo 7 sees a number of new as well as returning fan favourite features that have set hearts on fire, both among gamers as well as motor enthusiasts more broadly! A major focus of this new entry into the Gran Turismo series has been a realistic driving experience making full use of the haptic feedback available in modern controllers. Beyond this the experience of customizing and tuning your vehicle has been expanded even more than in previous games, and other confirmed features include weather changes during races including dynamic lighting. For the player with a combined love of cars and gaming, Gran Turismo 7 is likely to define your 2022!
Ark 2

Ark 2 hardly needs much of a write-up to convey just how huge its release will be. ARK: Survival Evolved has been an enduring favourite of gamers ever since its release way back in 2017 and has sold in excess of 20 million copies on Steam alone! Little is known about the upcoming Ark 2, but weirdly one of the few things we do know is that Vin Diesel will feature somewhere in the game! When Ark 2 finally drops in 2022, make sure to get in early for a head-start on progression.
Dying Light 2

While Back 4 Blood disappointed most zombie-killing gamers, Dying Light 2 looks like it will do very much the opposite. Since its reveal back in 2018, Dying Light 2 has been a hotly anticipated title coming to all platforms, and with its release date just a few months away in February 2022, the hype is beginning to reach fever pitch.
The same open world parkour setting as the original is returning in the sequel, with added depth and detail. Likewise, the crafting and weapon systems have been significantly expanded as well as the size of the world itself, which is about four times larger than the first game. Described as more of an RPG than the original, Dying Light 2 promises to be a treat for lovers of co-op multiplayer online gameplay.
Stargate Megaways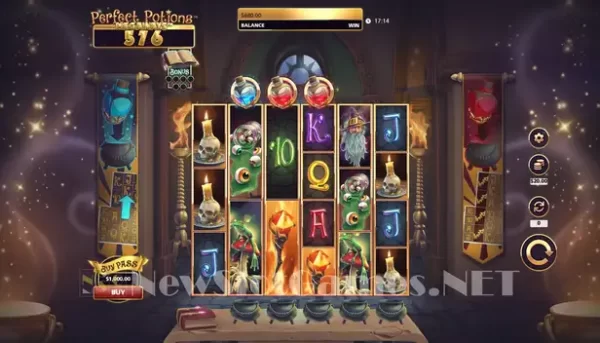 Stargate Megaways is an upcoming slot from Scientific Games which almost everyone within the online iGaming community is excited about. With a space theme, Stargate Megaways is anticipated to be one of the best looking Megaways slots yet. We just hope that the slot features are at least as good as some of the best Megaways slot games currently online. Fingers crossed that Scientific Games input cascading reels, multipliers and a large max payout within Stargate Megaways.
Kerbal Space Program 2

For the more cerebral gamers looking for an online challenge, you need look no further than Kerbal Space Program 2. While the original Kerbal Space Program remains a beloved favourite of its space-crazed fans, the lack of a multiplayer mode has certainly limited its longevity. Developers Private Division are looking to change this with the impressive-looking Kerbal Space Program 2. Its most recent video update saw a closer look at the gorgeous new planets, and the way things are progressing, Kerbal Space Program 2 is sure to wow strategy gamers looking for an online challenge in 2022!