Some of the best games around have intense, high-octane combat that has you chasing down enemies and blasting them into oblivion. Sometimes, though, you just want to put down the gun, pick up a farming tool, and grow some crops while you get to know the local townsfolk.
Luckily, the burgeoning life sim genre, originally spearheaded by the classic Harvest Moon franchise, is here to cater to just that urge. When it comes to the best Harvest Moon game, your options might not be as clear-cut as you think, though, so let's take a look at the best this genre has to offer.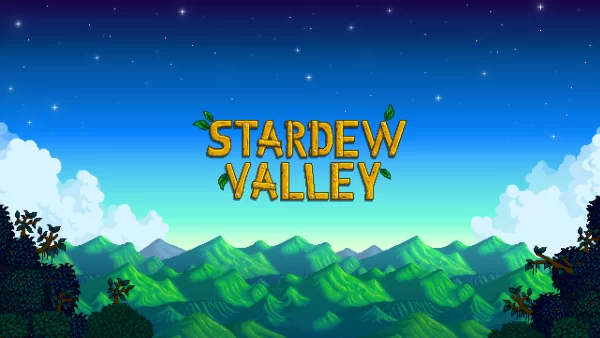 That's right: the best Harvest Moon game isn't even called Harvest Moon. Stardew Valley takes a huge amount of inspiration from classic Harvest Moon games; it adds a few of its own quirks, like more retro-style pixel art and continuing support, but otherwise, it's Harvest Moon in all but name. Start up your own farm, grow crops, befriend the locals, and delve into a dungeon to hunt for supplies and components to help you upgrade your farm. It's as addictive as Harvest Moon ever was.
Here's an interesting history lesson for you. Although the Harvest Moon franchise is technically still around, it's not what you remember as Harvest Moon. That franchise was renamed to Story of Seasons after a distribution dispute, so if you're looking for Harvest Moon games, the chances are you're probably actually looking for Story of Seasons. This 3D remake of Friends of Mineral Town is just as charming as the GBA original, and it's available for modern consoles as well.
Another excellent Story of Seasons game, Pioneers of Olive Town was released back in 2021 for PC, Nintendo Switch, and PS4. You've taken over your grandfather's farm in Olive Town, and it's your responsibility to make sure his legacy remains intact. If that sounds familiar, it's because this is the exact same setup as Stardew Valley, so if you're hankering for more Stardew-style action, then this is definitely where you should look. Pioneers of Olive Town offers all the farming sim goodness you've come to expect from the franchise.
If you're absolutely desperate to play the best Harvest Moon game that's actually called Harvest Moon for some reason, then Light of Hope is the game for you. It doesn't come close to offering the same level of depth that Story of Seasons or Stardew Valley have, but it's a solid enough farming sim that should help you pass the time adequately, even if its visuals aren't particularly great. Build a farm, befriend local citizens, and help to restore a town centred around a lighthouse.
The Rune Factory series was originally subtitled as "A Fantasy Harvest Moon", so you pretty much know what you're getting here. In essence, this is a mixture of dungeon-crawling RPG-style combat and gameplay with farming sim elements. If you like Story of Seasons or Stardew Valley but wish they were just a little more whimsical in terms of their setting, then Rune Factory 5 is the game that should be occupying your free time.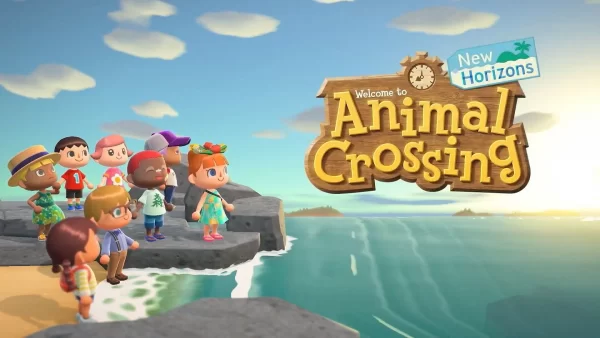 Unfortunately, we've pretty much exhausted the idea of the best Harvest Moon game when it comes to the actual franchises that either bear or used to bear that name, but that doesn't mean there aren't plenty of alternatives out there you can play right now. Animal Crossing: New Horizons is aiming for some of the same players who might enjoy Harvest Moon, and while there's less crop maintenance, this is still a chill experience that's all about relaxing on your island and watching a town spring up around you.
If you like your Harvest Moon games with more than a dash of the macabre about them, then you should definitely look into Graveyard Keeper. This cemetery management sim sees you tending to a graveyard, expanding it when you can and making sure to keep it running to the best of your abilities. There's a vein of humour running through this game that makes it a little more knowing than your average farming sim, so if you like a side of comedy with your farming, here's your game.
Story of Seasons, Harvest Moon, and Stardew Valley may be different games, but they've all got one thing in common: they don't emphasise realism. That's where Farming Simulator 22 comes in. As the name suggests, it's a very straightforward "farming simulator"; it aims for realistic machines, farming processes, and exporting rather than pixel art village life. As such, it might not be for you if you like the more romantic elements of those games, but if you want to get stuck into some "real" farming, try this one out.
The folks at Pathea Games are doing good work with the My Time series. First, there was My Time at Portia, a solid if slightly unremarkable Harvest Moon-style farming sim, and now the studio is improving significantly on the formula with My Time at Sandrock. It's in Early Access right now, so you're not going to get the most complete experience out of it, but if you want to be on the early train to see what kind of features and storylines this engrossing farming sim has to offer, we'd recommend picking it up now.