The Best Games on Xbox Game Pass – Titles to Wrap Up Your 2021 Gaming Year
Xbox Game Pass is a massive success, the subscription service, along with Microsoft's xCloud gaming, is reshaping the gaming industry. Gamers can access hundreds of titles, and get day-one access to multiple games. The catalog varies wildly between Triple-A, Indie, Classic and Exclusive games, with an overwhelming amount of content keeping track of what is available and worth playing can be a challenge.
As the year rounds up, we at GamerBolt have decided to create a list of titles you shouldn't miss. Here are the games we believe are worth experiencing in 2021: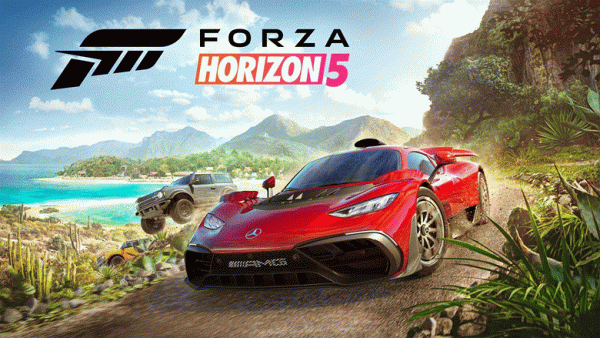 Forza Horizon 5
Microsoft's latest Triple-A was just added to the service as a day-one release, and it is a treat for subscribers. Forza Horizon 5 is a testament to Playground Games' ability to deliver impressive games steadily. Exploring the world is an experience itself, with masterfully crafted environments, beautiful landscapes, and unique weather effects, this title truly comes alive. Car aficionados can rest easy as the amount of content, customization, and tinkering available are certain to please.
Finally, this game is a visual masterpiece, it is awe-inspiring all around and is among the best-looking games ever made. The game runs up to 8K on its PC version that is available on Game Pass for PC or Game Pass Ultimate. This is a must-play, Forza Horizon 5 is the best open-world racing game available, and debatably the best ever made.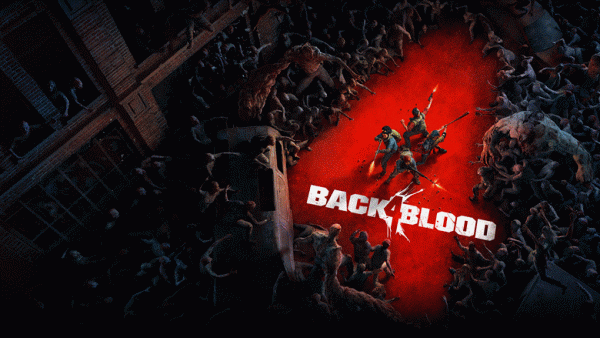 Back 4 Blood
Even if we never get "Left 4 Dead 3", because Valve has a long-standing battle against third entries (i.e Portal 2, Half-Life 2, Dota 2, Left 4 Dead 2, Team Fortress 2), we have Back 4 Blood. The recently released game was a day-one access title with cross-play functions through Xbox Anywhere, and it is the spiritual successor of Left 4 Dead 2. Allowing you to slay countless hordes of zombies in four-player co-op parties, this is a fun game.
Back 4 Blood is a short, light-hearted, well-scripted zombie shooter. The infusion of a card system is a fresh mechanic for the genre, and it opens up countless strategies to explore with friends. And while the matchmaking system works decently, the game is best enjoyed with friends. So call up the squad, go out there and experience the most fun zombie title of the year.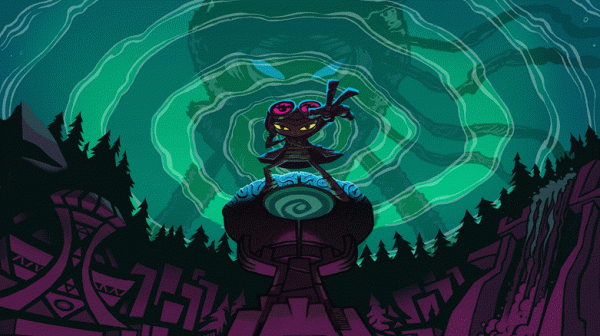 Psychonauts 2
Also available on day one, the long-awaited successor of Psychonauts might be one of the best games of the year. Psychonauts 2 expands on everything that made the first one a classic, it also breathes new life into the classic platformer genre. At first glance the game might be aimed towards younger players and kids, however, hidden behind the family-friendly visuals and gameplay is a marvelous story. Not by accident the game is up for a "Game of The Year Award" for best storytelling. Psychonauts 2 is an extremely fun and enjoyable game that explores serious topics such as mental health in an effortless way, and it should figure everyone's list of to-play games in 2021.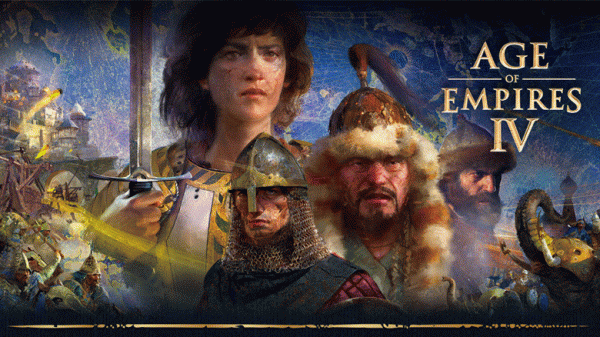 Age of Empires IV
Available exclusively on PC through Xbox Game Pass for PC or Xbox Game Pass Ultimate, Age of Empires IV is the latest addition to the service. There truly isn't much to be said here, Age of Empires is one of the most well-known, and established gaming series of all time. One of the pioneers, and fan favorites of the Real-Time Strategy (RTS) genre, the series ushered countless mechanics and served as an inspiration to multiple other titles.
For history buffs, and fans of the genre Age of Empires IV is almost an obligatory game to play. Newcomers, as well as die-hard fans, will find a lot to enjoy about the game since it relies heavily on its tried and true formulas while inserting new concepts and mechanics. Age of Empires IV is the best version of the series we have seen, with great graphics, smooth performance, and an enjoyable journey through humanity's story.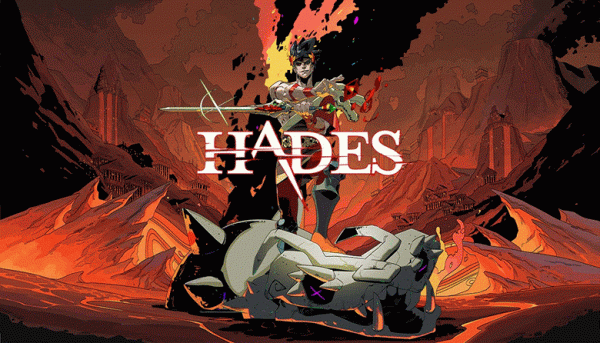 Hades
A sleeper-hit, an instant-classic, a groundbreaking game, or however you would like to call Hades, this game is amongst the best of the decade. The game was released in 2018 but didn't find the praise it deserved at the time. Since then, it rose to popularity, figuring countless award lists and tremendous success among critics and fans. Of all the people I have introduced to Hades, I can't recall a single one of them not enjoying this game thoroughly.
Optimized for Xbox Series X | S, Hades is a rogue-like game that follows the story of Zagreus the son of Hades and Persephone. The gameplay is frantic and the action-packed runs will surely keep you going back for more. With multiple weapons, load-outs, relics, and customization options Hades is a highly replayable game that is fun even in failed runs. The cherry on top of it is the well-written characters, amazing script, magnificent soundtrack, and original story. Hades is a classic from this generation, and now a necessary experience for Game Pass subscribers.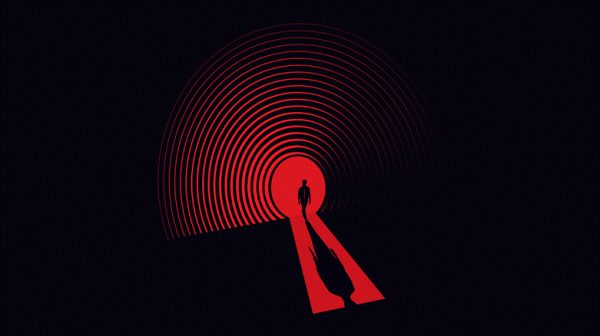 12 Minutes
This might be a controversial pick, especially because it had a polarizing reception from the industry. Hate it or love it, 12 Minutes is Annapurna's most ambitious and intricate title. The presence of Hollywood superstars James McAvoy, Daisy Ridley, and Willem Dafoe grant a grandiose feeling to the project. This top-view thriller is a slow-burner that invites thorough exploration and patience from players, as they slowly uncover pieces of the puzzles necessary to progress.
The story revolves around a couple that during a normal evening has their house broken into by a mysterious stranger with unclear intentions. The twist is that after being murdered the husband is back to the beginning of the same evening, and tasked with uncovering the motives behind the break-in. As you loop indefinitely in search of answers – think Groundhog Day, but suspenseful and violent – different options open up for your character to explore. This is a unique experience, and a fun one, but be warned it can feel extremely repetitive – especially dialogue-wise – if you find yourself stuck. But, if you love puzzles, time travel, and solving murders you need to check 12 Minutes out.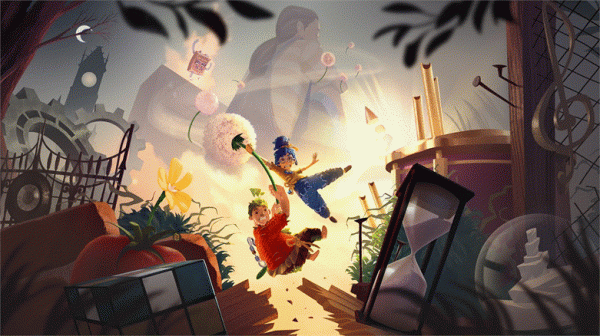 It Takes Two
A guaranteed family success, It Takes Two is the perfect game to play with your loved ones. For younger players, the co-op adventure, easy gameplay, colorful world, and non-stop action should be enough. Veteran players on the other hand will surely be transported to simpler, bolder, and nostalgic moments of their gaming career. Couch co-op brought back so many memories of rubbing shoulders, poking fun at each other, and laughing outside Discord that I truly felt like a kid once again.
On a more technical level, It Takes Two is a game that is simply unafraid to explore and be outrageous. Each level is extremely unique and offers highly varied puzzles, weapons, and gameplay. The game has a serious overtone story-wise, but it never takes itself too seriously and by doing so it goes into territories other games aren't willing to explore. This adventurous nature shines through the entire game, creating some remarkable and unforgettable moments.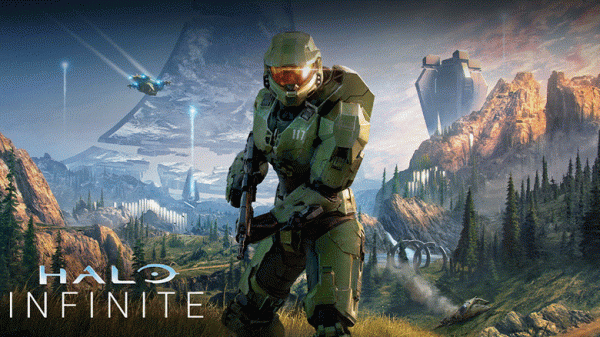 Halo Infinite
Microsoft's crown jewel and their most famous franchise will make its debut on day one on Xbox Game Pass, on December 8th. It shouldn't technically figure in our list, but fans have been waiting for Master Chief's new adventure since 2015, and after such a long wait it is almost here. Halo Infinite shook the franchise up by offering free-to-play multiplayer, in an attempt to rival the massive onslaught of free-to-play shooter/battle royales available, but in December we got the full campaign.
If you have an Xbox Game Pass subscription it is fair to assume you enjoy Microsoft's titles and have played Halo before, if not the entire franchise is available on Game Pass as well. With the promise of being Halo's most ambitious and expansive project yet, the expectation surrounding its launch is high. As we see the conclusion of the "Reclaimer Saga", Master Chief sets out to investigate a damaged Halo ring and find his former AI companion Cortana. Come December 8th, this game will surely figure among the most played and popular of the service.
Great Titles Still Available
Most of the games recommended here are recent titles, or at least recent additions to the service that we feel are amazing gaming experiences. These recommendations focus on games that we believe a large part of the gaming community can enjoy, however, we also love indie games here at GamerBolt, that's why we selected some of our favorite titles from the service:
Call of The Sea
Control
Curse of the Dead Gods
Darkest Dungeon
Dead Cells
Dead Space & Dead Space 2
Dishonored
Doom & Doom Eternal
Dragon Age: Inquisition
Hellblade Senua's Sacrifice
Hollow Knight: Voidheart Edition
Last Stop
Nier Automata: Become as Gods Edition
Ori and the Blind Forest & Ori and the Will of the Wisps
Outlast
Overcooked 2
Perfect Dark
Prey
Quantum Break
Rare Replay
Sable
Scarlet Nexus
Solasta: Crown of the Magister
Slay The Spire
Star Wars Jedi: Fallen Order
Sunset Overdrive
Undungeon
Unsighted
We Happy Few
What Remains of Edith Finch
Wolfenstein: The New Order & Wolfenstein II: The New Colossus
We know there's too much to keep up with, especially regarding new games entering and leaving the catalog, but if you can get your hands on the above titles you are in for a treat. With the holidays coming up it might be a good time to try and clean that enormous backlog of games you have, and this list is a good place to start.