There's nothing quite like sitting down to play a co-op game with some of your nearest and dearest. Whether it's a two-player odyssey through an emotionally affecting story or a frantic party game where you'll all have to be at your best, co-op gameplay can make us feel like we've achieved something incredible when we succeed. As you'd expect, there are lots of co-op games out there that are well worth your time, so without further ado, let's take a look at the 20 best co-op games to play with your friends right now.
Let's get one thing out of the way first: the writing and characterisation in It Takes Two are divisive. Some people love its story of reconciliation and "collaboration", while others think the characters are poorly-written and the story's tonal shifts are jarring. Whichever camp you fall into, the magic of It Takes Two's gameplay is incredibly difficult to deny; it's a varied, exciting co-op game that always seems to have a new idea to show you.
There's nobody quite like Nintendo for creating excellent co-op games, and that's a lineage the company continues admirably with Super Mario 3D World. The base game contains a huge number of varied, exciting courses to run through with up to three friends, and there's a competitive element, too, as you all race to get the highest score and be crowned the winner at each stage's conclusion.
Collecting both Overcooked! and its sequel, All You Can Eat offers a staggering amount of content. It's a hectic co-op party game in which you must cook and serve a variety of different dishes, ensuring that they're all made to perfection while also delegating tasks between players. Shouting and angry recriminations will inevitably ensue, but it's all in good fun, so make sure your group remembers that!
Unfortunately, it's pretty difficult to find a full instrument set for Rock Band 4 these days, but if you can hunt one down somewhere, then you'll have a huge amount of fun with this. Gather some friends and indulge the ultimate rockstar fantasy, playing through iconic songs like The Cure's "Friday I'm In Love" and The Who's "The Seeker", as well as newer tracks like "Uptown Funk" and Paramore's "Still Into You".
If you like games like Heavy Rain or Detroit: Become Human, then A Way Out should be at the top of your list. Together with a friend, you'll play through a Shawshank Redemption-inspired tale of prison breaks and friendship. The two protagonists, Vincent and Leo, must work together across a series of puzzles and varied gameplay scenarios. It's easy to see the germ of It Takes Two here in Hazelight's previous offering.
Minecraft is the ultimate multiplayer chillout game. If you want, you can test your skills in the game's main survival mode, but if you'd rather just kick back and relax, then you can enter the creative mode and make whatever you want alongside your buddies. It's essentially akin to playing with Lego; whether you're having deep conversations about life or just shooting the breeze, you and your friends will have a great time in Mojang's sandbox.
Kirby's first foray into 3D platforming is an expertly-crafted odyssey through a series of compelling, inviting levels. The tone may be surprisingly post-apocalyptic and dark, but the gameplay is as fluffy and fun as you'd imagine. The second player takes control of a Waddle Dee, who doesn't quite have the range of powers Kirby has but who can have a huge impact on the platforming action nonetheless.
There's no better co-op game for parents and kids than Lego Star Wars: The Skywalker Saga. As the name suggests, this breathtakingly massive game brings all nine main-series Star Wars movies into a single Lego game, giving you a huge number of worlds to explore, collectibles to find, and goodies to unlock. It's not particularly deep or challenging, but sometimes you don't need a game to be those things anyway.
If you've ever gathered your friends to take part in a spooky horror movie night, then you'll already be aware of the appeal of games like The Quarry. Surprisingly enough, the game has a co-op mode in which you and your friends will take turns making key decisions throughout the story. Of course, you can confer and try to reach the best ending possible, but who knows what designs your friends might have?
Nobody expected Sackboy to be quite as brilliant as it turned out to be. Developed by Sumo Digital, the folks behind LittleBigPlanet 3, Sackboy transposes the classic Media Molecule cosy visuals into a 3D environment, creating a platformer that's not a million miles away from Super Mario 3D World. This one's much less competitive, though, and it's full of adorable surprises (and surprising teeth when it comes to difficulty).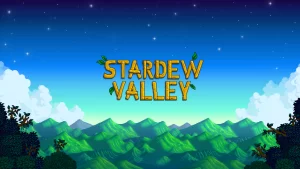 Stardew Valley is a much more peaceful affair than many other co-op games. While it does have combat, the focus is much more on farming, talking to the locals, and enjoying your time in the beautiful titular valley. There's a story to uncover, but if you'd rather just while away the hours growing melons with your friends in co-op, then you can do that as well.
There's no couch co-op in Rare's pirate sim, but if nautical nonsense be somethin' ye wish, then you'll definitely want to give this a look. You can outfit your pirate in whatever crazy cosmetics you like, then take them out on the High Seas for sailing adventures, battling skeletons and looking for buried treasure. If you like, you can also engage other player crews in PvP pirate battles.
Have you ever watched those ghost-hunting shows where crews head into supposedly haunted locations to look for spirits? Phasmophobia is that, except the spirits are real. You're armed with a range of tools to help you detect spirits, and you must work together with your friends to find them and figure out the best way to deal with them. This one is terrifying with the right people.
Monster Hunter doesn't truly come alive until you tackle its many monsters alongside your friends. While it's a perfectly fine experience solo, you're not going to enjoy all it has to offer until you team up in co-op. Watching your friends leap around on their Wirebugs while you put the smackdown on a vicious monster is an experience that's difficult to get anywhere else.
You're probably going to see a lot of recommendations for Back 4 Blood, Turtle Rock's latest teamwork-based zombie shooter, out there, but we think it's an inferior game to Left 4 Dead 2. You can still grab Valve's zombie shooter on Steam, and while you'll need to grab your friends online to take on its many horrors, there's a huge amount of content available for it.
What if Left 4 Dead starred dwarves and was set in procedurally-generated cave complexes? That's the question asked by Deep Rock Galactic, and luckily, the answer is "fun". There's loads of loot to grab and stuff to shoot in this dwarven adventure, and although the procedural generation doesn't always throw up the best level design, you'll still have an absolute blast with this one.
Fatshark has a lot of work to do if it wants to bring Darktide up to the lofty standards of Vermintide 2, but what matters is that the core gameplay here is rock-solid. Again, it's a Left 4 Dead-style co-op shooter, but it's set in the grim darkness of the 40k universe. The four classes on offer feel diverse and satisfying, and the combat is appropriately chunky and weighty.
What do you do in Don't Starve Together? Well, the clue's right there in the name, isn't it? This is a simple, stripped-down survival experience that becomes infinitely more enjoyable if you take it on alongside three of your best buddies. The quirky art style belies some of the game's creepier moments, so it's ideal for those who don't mind a little horror but don't want to take on the frights of Phasmophobia.
This one's an absolute no-brainer. Unless you hate Halo, The Master Chief Collection represents incredible value for money; you and a friend can team up to take on co-op campaigns across six different games, each of which offers a handful of hours of great shooter content. Taking on Halo's storied challenges becomes a lot easier when you do it with a friend by your side.
20. Gears of War (any of them)
We're cheating a little with this last one, but honestly, any of the Gears of War games will provide incredibly solid co-op gameplay. Whether it's the simple joys of the first one or the more modern, up-to-date stylings of Gears 5, grab a friend (or two, in some cases!) and take on some of the best third-person cover shooting you're likely to find in the world of gaming.