There are so many options on the market when it comes to gaming headsets that it can be hard to know how you're supposed to choose one. Offerings from major companies like Razer, SteelSeries, and Corsair jostle for position, and new options are springing up all the time, making it even more difficult to navigate this increasingly crowded market. One of these companies is EPOS, which made its debut just a few years ago in 2019. Its new headset, the H3PRO Hybrid, is a high-end, premium pair of headphones designed for serious gamers. Will it stand up to its competition?
Unlike the standard H3PRO, the Hybrid comes complete with a wireless dongle, which you can use with the PS5 and PS4, as well as the PC. However, if you're playing on Xbox or Nintendo Switch, you needn't worry, because the headset also comes complete with a 3.5mm cable that you can use to play on those consoles. You'll also find a Bluetooth connection, so there are pretty much no devices on which these headphones won't work. The compatibility range is nice, but we would have liked to see wireless compatibility with the Xbox and Switch as well. Still, one can't have everything.
Of course, the most important element of any gaming headset is the sound quality, and we're happy to report that on this front, the H3PRO Hybrid excels. The sound is simply fantastic; it's got echoes of the classic Sennheiser sound profile (which makes sense given that this company has a history with Sennheiser), which is to say even lows, crisp treble, and defined mids. You won't find bass overwhelming the sound here, so if you're someone who doesn't like the full-throated rumble that many gaming headsets offer, then the H3PRO Hybrid is for you.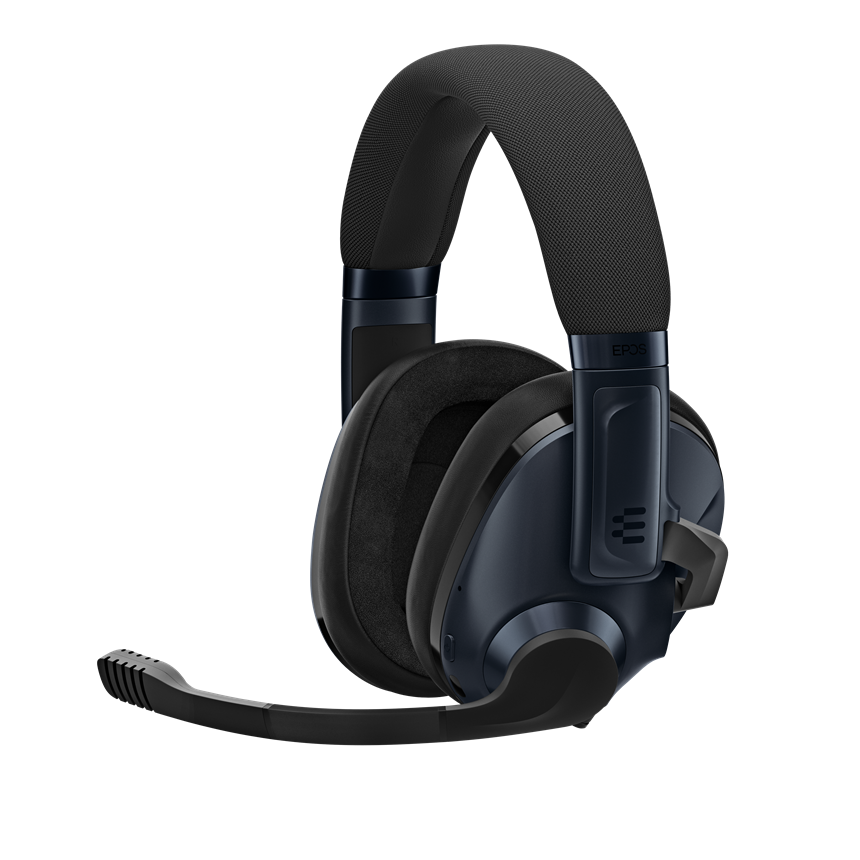 That's not to say there's a lack of bass. You'll still feel vehicles rumbling across rocky terrain, for example, or the thudding low-end as a shotgun discharges its shells. Game audio fares particularly well, as you might expect from a headset that's been specifically engineered for gamers, but music also sounds fantastic, with genres from rock to jazz performing extremely well. The H3PRO Hybrid isn't just a great gaming headset; it's also a surprisingly effective daily driver for listening to music, and it does very well with speech content like podcasts as well.
Build quality-wise, we've got nothing to complain about when it comes to the H3PRO Hybrid. This is an extremely solid, robust unit that won't let you down. It feels like you could accidentally drop the H3PRO a few times (although, of course, we absolutely did not test this) and it wouldn't struggle at all. As you'd expect from the premium build quality, the unit doesn't feel cheap, either, with very few plasticky parts or creaking joints to worry about. This feels like what it is; a high-end headset that isn't for those looking for a budget option.
Unfortunately, things fare just a little less well on the call front. While call quality is perfectly fine, the microphone isn't quite up to scratch. Voice quality is a little tinny and "canned"; it's hard to explain the deficiency in the sound other than by saying it doesn't sound like a professional-quality microphone, which you might expect from a headset that will set you back over £200 (at time of writing). You do have access to both a boom mic (which can cleverly be raised to mute the set) and dual stereo microphones embedded in the set itself, but neither of them feel quite like they should.
Happily, the H3PRO Hybrid makes up for this by featuring active noise cancelling, which is a brilliant little feature that we didn't know we needed in a gaming environment until we had it. ANC shuts out most background noise, allowing you to concentrate on the game in front of you. It's not perfect; in busier or louder environments where the noise is close to you, it's harder to block out everything, but if there's ambient sound drifting in from outside your room, for example, the H3PRO Hybrid will do a great job of getting rid of it. This helps you immerse yourself in your gaming, which is always good.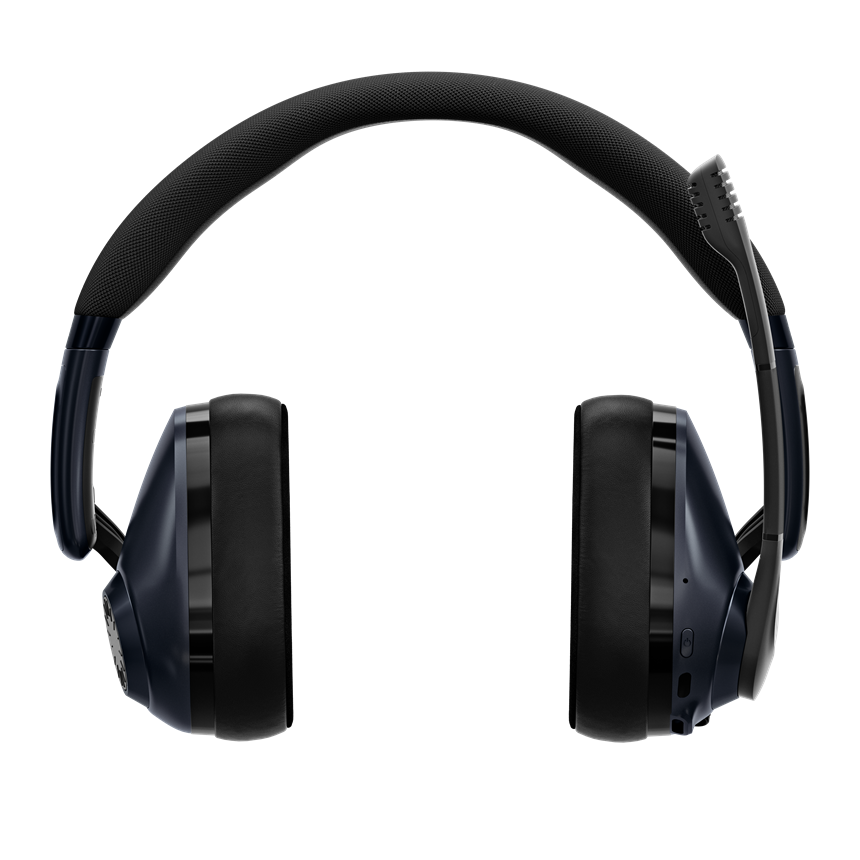 You'll want to immerse yourself, too, as the H3PRO Hybrid is surprisingly comfortable to wear over long periods of time, especially given its hefty build quality. It's not that heavy, either; it doesn't feel like you're lifting a behemoth every time you pick it up, and setting it on your head won't feel like there's something bearing down on your skull. The H3PRO Hybrid will handle lengthy gaming sessions and short bursts alike, but given the excellent sound quality and build quality on offer, you'll want to wear it for as long as possible.
The battery life facilitates this, too. We managed to get almost three full days on a single charge, all while gaming, listening to music, and engaging in Zoom calls. When you do need to recharge, connecting the included USB-C cable will allow you to quickly and easily bring your battery back to life. Since it's a USB-C connection, charging doesn't take very long at all, so your headset will be back up and running before you know it. You can even use the H3PRO Hybrid while you're charging it!
All in all, it's pretty hard to find fault with EPOS' wireless wonder. The H3PRO Hybrid is an easy sell for anyone looking for a gaming daily driver. A premium price point and slightly underwhelming microphone quality are very easily ignored if you've got the money and don't intend to use the set for much more than gaming offline. If you're looking for a high-quality headset with oodles of quality, great connectivity, and incredible sound, then look no further than the H3PRO Hybrid.
Official: EPOS.
Review sample was kindly provided by: Virtual Comms.