If you're pretty much an avid gamer, there's a game for all your tastes. From first-person shooters to casual games and puzzle games – the Nintendo Switch has something for everyone. So get ready to take back your time from more pressing activities and enjoy the best Nintendo Switch games worth your time.
1) The Legend of Zelda: Breath of the Wild
Set in an open world, this action-adventure game takes you to a fantasy world from where there's no returning. The main objective of this game is to explore, defeat enemies, and solve puzzles. The storyline is pretty much engaging and meaty. You'll assume the role of Link who lands up in Hyrule without any memory left. To save Hyrule, you need to brave dangers, solve puzzles, and take down enemies.
2) Metroid Dread
This game is created from the Nintendo Gamecube, and it follows Samus Aran as she goes on a mission to find her comrades who have been abducted. The storyline is breathtaking, and there's a lot of action-packed in the game that will make your adrenaline soar high. The battles are extremely challenging and require strategic skills.
3) Animal Crossing: New Horizons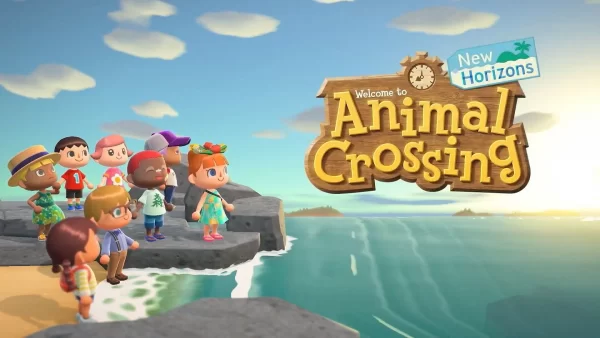 This social simulation game exhibits the excitingly fun side of Animal Crossing and its simple, yet heart-warming story. The game has a lot of elements to enjoy, from fishing to growing plants. The most fun part about this game is the newly added features.
4) Mario Kart 8 Deluxe
If you love Mario Kart, this is a welcome gift. The game is more about race and collecting coins to unlock new characters and tracks. It is recommended for kids above ten years.
5) Hollow Knight
This 2D Metroidvania action-adventure game tells a very thrilling story of a new adventure in the world of insects. The player is charged with getting out of a cave filled with danger. To complete this mission, you need to solve puzzles and fight off enemies, eventually leading you to the final destination safely.
6) Streets of Rage 4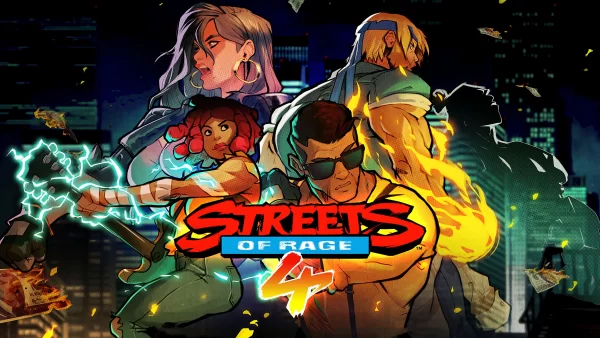 Developed by Guard Crush Games, Lizardcube, and Dotemu and published by Dotemu, Streets of Rage 4 is an exciting side-scrolling brawler. Up to two players online or four players locally will fight against waves of enemies, helped by item pickups and disposable weapons. In addition to standard throws, attacks, and Blitz moves, player characters have some special attacks they can perform at the cost of a portion of their health.
7) Marvel Ultimate Alliance 3
This action role-playing game was published by Nintendo and developed by Koei Tecmo's Team Ninja. Marvel Ultimate Alliance 3 allows up to four players to play cooperatively online or offline. Players have to hack and slash their way through foes using their favorite Marvel characters. You'll get to choose from four characters from different Marvel families to defeat bosses, fight enemies, and transverse linear stages.
8) Monster Hunter Rise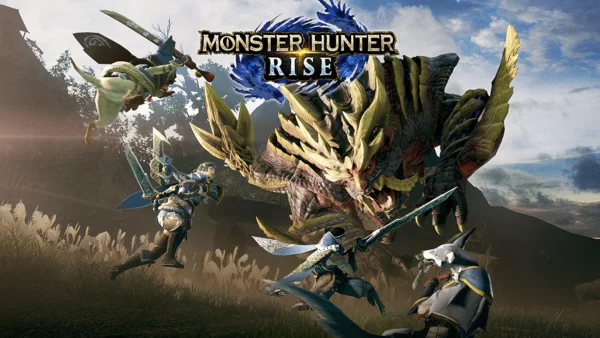 Monster Hunter Rise is an ARPG published and developed by Capcom. The player assumes the role of Hunter, and they are tasked with capturing or slaying huge monsters. You will use a range of weapons, environmental features, and tools to weaken and damage these monsters while surviving attacks.
9) Astral Chain
This action-adventure hack and slash game was developed by PlatinumGames. In the game, the player takes the role of a detective tasked with investigating incidents and solving cases that occur in the game's main world "The Ark."
While playing the game, you'll access the Astral Plane; an interdimensional area where you will have to battle enemies, solve puzzles, and transverse hazardous terrain.
10) Heaven's Vault
Heaven's Vault, an archaeological science-fiction adventure video game, was released by Inkle. In the game, the player assumes the role of Aliya Elasra, an archaeologist with a robotic companion called Six. The two sail between the Nebula moons looking for a missing roboticist known as Janniqi Renba.
11) Untitled Goose Game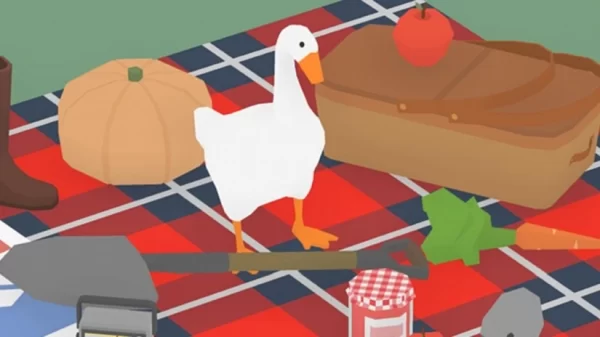 Set in a peaceful English village, Untitled Goose Game is a puzzle stealth video game that allows players to control a domestic goose bothering inhabitants of this village. The goose can grab objects with its beak, flap its wings, duck down, and honk to bother the villagers.
12) Knockout City
The gameplay rules of this team-based competitive game resemble dodgeball. Your goal is to attack players from the opposing team by hitting them with a dodgeball. You also have to avoid environmental hazards and return fire. The game has several kinds of balls, including the Bomb Ball and the Moon Ball, which allows you to jump higher.
13) Fire Emblem: Three Houses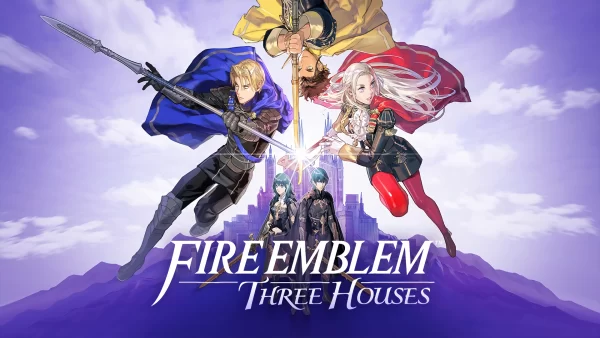 Set on a continent called Fódlan, Fire Emblem: Three Houses was developed by Koei Tecmo and Intelligent Systems and published by Nintendo. This tactical role-playing video game allows you to assume the role of a professor who has to select one of the 3 houses and then guide their students on the battlefield and their daily school lives.
14) Stardew Valley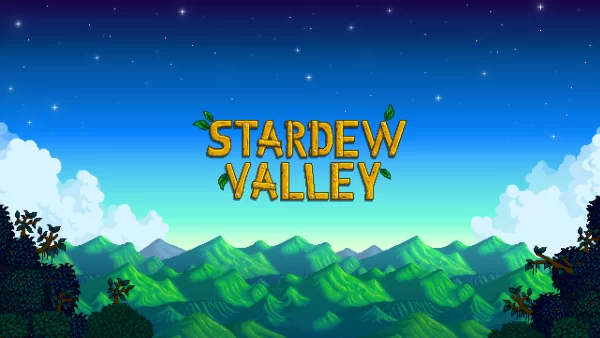 Stardew Valley, a simulation RPG, was developed by Eric Barone. The player assumes the role of a character who has taken over the farm that belonged to their deceased grandfather. The game is open-minded, as it allows you to take on various activities, including socializing with the townspeople, mining and forging, raising livestock, growing crops, and selling produce.
15) Subnautica: Below Zero
Played from a first-person perspective, Subnautica: Below Zero is set in an open-world setting. Developed and published by the independent American game company Unknown Worlds Entertainment, Subnautica: Below Zero is a sequel to Subnautica. This open-world survival action-adventure game allows you to take the role of a scientist who has gone to planet 4546B to look for clues about a team of researchers that vanished there.
16) Splatoon 2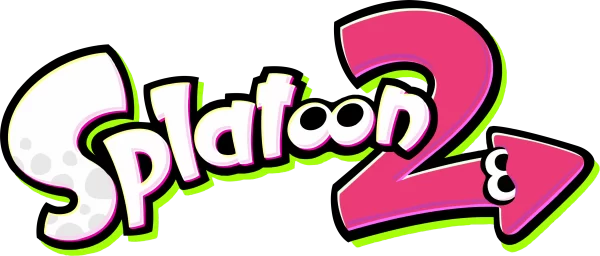 Developed and published by Nintendo, Splatoon is a shooter game played from the third-person perspective. Players take control of characters called Octolings and Inklings, and they use colored ink as ammunition. Additionally, players will use ink to cover the ground and other printable surfaces to refill or swim their ink tanks.
17) Celeste
Written and directed by Maddy Thorson, Celeste is a platform video game that was programmed by Noel Berry and Thorson. The game follows Madeline, a young woman who tries to climb a mountain; she needs to face her inner demons to reach the summit.
18) Cuphead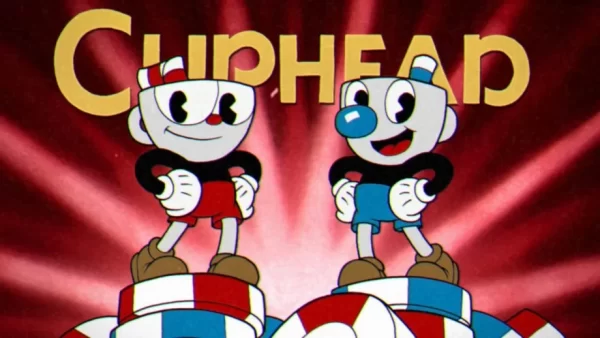 The gameplay of Cuphead is centered on recurring boss fights that are interwoven with run-and-gun levels, with each one housed in one of the available four worlds. Each boss fight features an expert difficulty, normal, and simple mode; however, the final two bosses lack the simple option. You must defeat each boss in normal mode to finish the game. Upon completion, you'll unlock the expert mode.
19) Super Smash Bros. Ultimate
Super Smash Bros. Ultimate was developed by Japanese companies Sora Ltd. and Bandai Namco Studios. This Japanese crossover fighting game allows up to eight players to control various characters. Players have to use dissimilar attacks to make their opponent weak, then knock them out of the arena. Super Smash Bros. Ultimate features a range of game modes, including multiplayer versus mode and a campaign for single-player mode.
20) Hades
This roguelike action dungeon crawler game was published and developed by Supergiant Games. The player assumes the role of the prince of the Underworld, Zagreus, as he attempts to escape the realm because of Hades, his unloving father. His goal is to reach Mount Olympus, and other Olympians support his quest.