The Xbox Series X is arguably the best console that Microsoft has ever created. It's phenomenally powerful, boasting a huge amount of graphical and processing horsepower, but it's also got a massive library thanks to its extensive backwards compatibility.
If you've got an Xbox Series X in 2022, then there's no denying that you've got access to the largest library of Xbox games ever available on a console. With all of those games available, it stands to reason that there would be a massive library of casino games to enjoy as well, and indeed, that's certainly the case. Here are the best casino games on Xbox Series X in 2022. You can also enjoy these games on Xbox Series S!
First and foremost, let's talk about the Xbox Series X's web browser. Happily, unlike the PS5, the Xbox Series X has a built-in web browser that you can access. Usually if you want to find the best bonus you can start searching at the newest online casino. All you need to do is fire up your console, head to the Apps screen, and find Microsoft Edge, which is the built-in browser for your Xbox. Navigate to your favourite online casino site and hey presto – you're playing online casino games for real money on your Xbox!
It's worth noting that a lot of the best casino experiences on Xbox Series X are likely to be Xbox One games that are also playable on the new console. This is because the current generation of consoles is still relatively new, so the library of native Xbox Series X casino games is fairly small. However, that doesn't diminish the quality of games like Four Kings Casino & Slots. This is a fully functional casino MMO, complete with favourite minigames like blackjack, slots, and poker, as well as the ability to customise your avatar and interact with other online casino-goers.
For a more narrative-heavy casino experience, look no further than Prominence Poker, which has a fully-fledged single-player campaign for you to enjoy. The story mode will take you from the seedy underbelly of the gambling town of Prominence all the way to the high-stakes tables, but if you want to make it to the top, you'll have to prove your worth with skill. If the single-player doesn't float your boat, then you'll be happy to learn that the game also supports online multiplayer, allowing you to take on opponents from all around the world.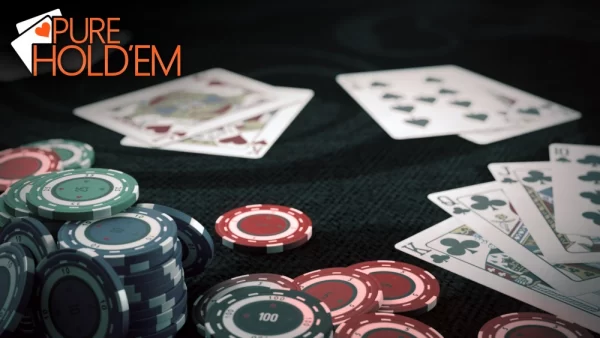 Pure Hold'em is one of the most beautifully realistic poker sims available for any platform. If you zoom in on the gameplay, you can see the texture on each card, such is the attention to detail evident in this game. It's also a great poker simulation from a gameplay standpoint, allowing you to take on six different tables of increasing difficulty. You'll start off on the casino floor and eventually end up at the high rollers' table in the VIP penthouse, but you'll have to demonstrate consummate poker skill if you want to get that far.
Rockstar is a developer well-known for its attention to detail, so it stands to reason that Grand Theft Auto Online (the online component of single-player masterpiece Grand Theft Auto V) contains a full simulated casino. The Diamond Casino & Resort is a place you can go to hang out with your GTA Online friends, but it's also a full casino in its own right, offering the chance to play casino favourites like roulette and blackjack. You can then cash in your chips for GTA Online cash. If you get bored, then there's also a heist mission to rob the place on offer, allowing you to take out your frustrations when you lose!
Vegas Party is perfect if you're a more fun-loving, casual casino fan. It offers a Mario Party-style over-the-top examination of Vegas in all its glitzy, glamorous pseudo-glory. You and your opponents must compete to be the first to reach the end of the Las Vegas Strip, and along the way, you'll need to compete in exciting casino-themed minigames. These include Texas hold'em, baccarat, roulette, and bingo, among others, and you'll also need to contend with some over-the-top weather conditions like tornadoes and earthquakes.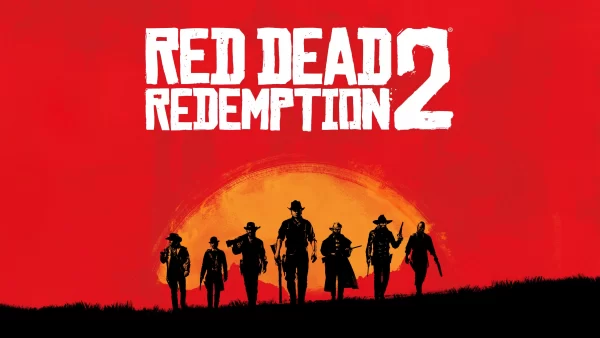 Yet another Rockstar open-world game makes the grade. The fact is that Rockstar's sandbox titles, despite not actually being casino simulations in and of themselves, are great options for anyone who wants to play a few rounds of a casino classic. Red Dead Redemption 2 features accurate recreations of dominoes, blackjack, and poker, and it also features the classic game of five-finger fillet (it's the game where you stab between your fingers with a knife and try not to cut yourself). These are great distractions during Red Dead Redemption 2's hefty, epic run time.
If you've got an Xbox Series X and you're looking to make the most of it, then Poker Club should be your first port of call. It features full ray tracing, so the visuals are stunningly realistic and immersive. The poker sim itself is also great fun, with options for a single-player run and an online multiplayer round if you fancy your chances. There are several different tournament modes available for the Texas hold'em faithful, and you can also make your own custom games if you don't like the rules the game has set out for you.