Long gone are the days when the recipe for success in video games was as simple as Tetris and Minecraft. Nowadays gaming prides in a continuously increasing worldwide fan base who have set the bar high regarding elaborate gameplay and realistic graphics. In their efforts to satisfy this demand for challenging and innovative game environments, video game designers have turned to themed video games. As the gaming community develops, new genres – or new ways to approach tried and tested themes– develop and are becoming increasingly popular.
Multiplayer Online Warfare: Learn to Play Well with Others – or Else!
It's no secret that multiplayer warfare games focused around a themed story arc are kind of ruling the online video game world right now. So what exactly is it that makes people spend so much time on their favorite Multiplayer Online Battlefield Arenas? Games like Dota and League of Legends have a unique team feel to them – much in the same way that sports does. Success in such games depends hugely on critical thinking, fast decision making, accurate action, and –first and foremost– effective communication and coordination with your teammates. This is why one of the key aspects gamers highlight is the potential for growth –both for you and your character– as you interact with other gamers, which offers high replay value.
Source: League of Legends via Facebook
Online Casinos: Table for One
The opposite might sometimes be true for games like online poker, roulette and slots: here the thrill for most players lies in playing alone and holding all the cards, so to speak. No surprise there, as a recent survey revealed that two-thirds of people preferred playing individually – and games where you can try out your luck remain very popular in that category. Although real-life casinos have been around for years, the first online one was launched in 1994 by Microgaming, a company that has since revolutionized the gambling experience by developing a series of imaginative slot games and casinos online.
What draws players to the online versions is the convenience of placing bets on your own time, while sitting comfortably on your couch, along with the fact that they often come with exclusive promotional deals on their best games – you can keep reading more about the specifics for Microgaming online. Most Microgaming casinos offer a bonus system similar to poker bonuses, where the player's account is divided into two parts: real money (cash) and bonus money, which can then be re-used in the games in various ways – for example, by awarding free spins on slots games.
Comic Book-Themed Games: Experience Reloaded
This one hardly needs any explaining. Old-school gamers are no strangers to comic books and thanks to the success of movie adaptations like the Marvel Cinematic Universe more and more people are drawn to the original art of superheroes. So allowing people to play as their favorite iconic comic book character has unsurprisingly won the hearts of gamers all around the world.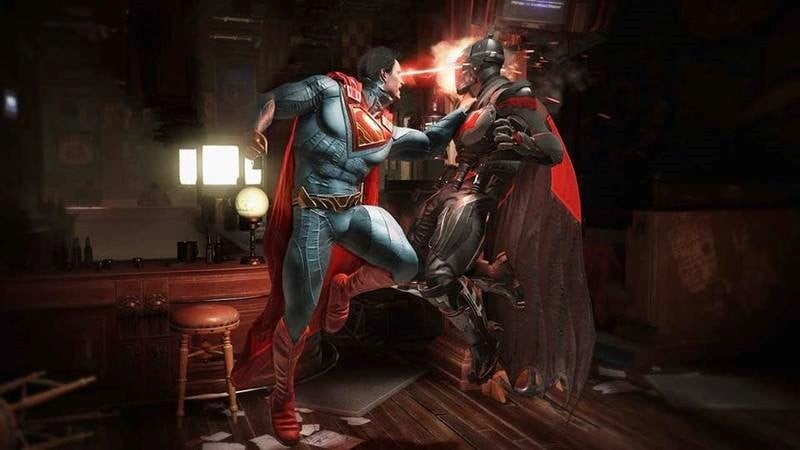 Source: Injustice 2 via Facebook
With the newest Injustice 2 scheduled for release within the month (and featuring new characters, like Deadshot, Poison Ivy and Swamp Thing), and with several titles under development including Spiderman, the Avengers and Guardians of the Galaxy, it seems that the reign of comic book-themed games has just begun.