When the first online casinos appeared, very few people could've imagined that online casino gaming would become such a popular phenomenon. At first, it was believed that online gambling would be a mere substitute for conventional gambling.
As time passed by, the online casino games were becoming more refined, with improved sounds and enhanced graphics, in many ways they were equally, if not more, exciting than traditional casino games. Live casino games were introduced and at that point, nothing could separate conventional casino games from online games, in terms of quality and player engagement, at least.
Then mobile casinos were introduced, and, again, many people thought that mobile gambling is a mere substitute for desktop gambling. But, due to the widespread use of mobile devices, mobile gambling seems to be growing and on its way to surpass desktop gambling. There are numerous online and mobile casinos these days, see here for one of the best of them.
Why Gambling on Consoles Is Better
So, if anyone was wondering that was the next type of device that gambling was to spread to, the answer is quite obvious – gaming consoles. If it is available on desktop computers, smartphones and tablets, why not consoles, right. Plus, there seem to be a lot of advantage of playing casino games on consoles.
Better gaming experience, as the games are played on the big screen;
Better control via the gamepad, which gives players a more realistic experience;
A more comfortable atmosphere, as you can lean back against the sofa and enjoy the game.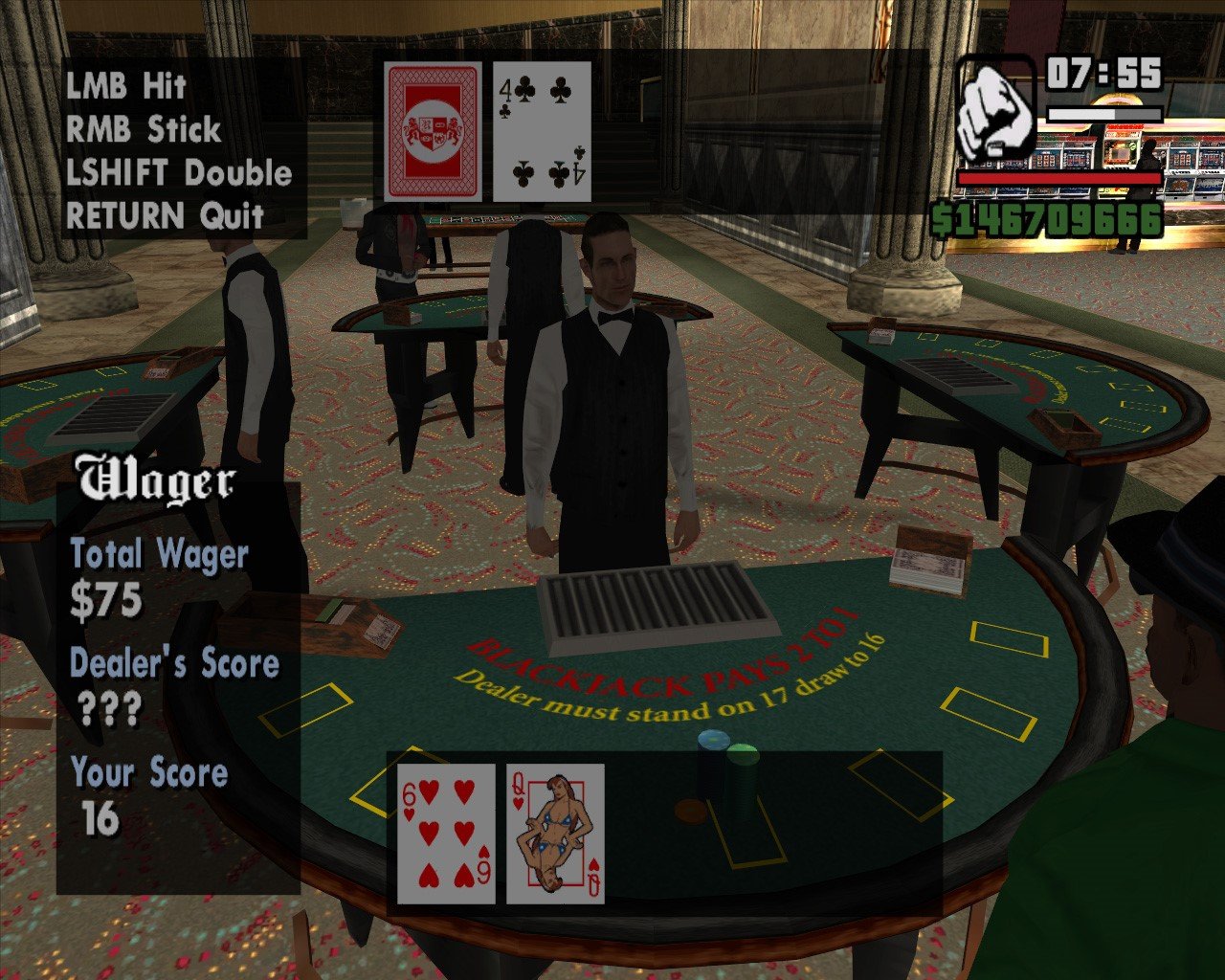 Casual Gambling Has Been Available on Consoles for more than a Decade
Gambling has been part of video games for quite a while, in fact, since the very beginning. Games like Casino Tycoon and Casino Mogul were very popular. Also, gambling was featured in many other games where the main theme was different. You could gamble in James Bond – The World Is Not Enough, in fact the aim was to beat the dealer at Blackjack.
Moreover, it is also possible to gamble in several GTA sequels and in the, now iconic, mobile football/soccer game New Star Soccer. Then, of course, we have Fallout, where there is so much gambling, at point it seems that it is the most important activity in the game.

Fun Casino Games Available on Consoles
Then, there are casual casino games which have been available on consoles for several years now.
Let's take, for instance, World Championship Poker. The game had a PS2 and a PS3 version and it took the poker experience to a whole new level. Players had the chance of competing against other opponents and develop their own style of playing.
Then, there's World Series of Poker: Tournament of Champions, a similar game, but for Nintendo Wii. Here you even had the option of creating your own player and you could even give them your face, via Digimask. It is the perfect game for Nintendo owners who want to learn how to play poker, or improve their game.
Vegas Games 2000 is one of the classics. Launched in a time when online gambling wasn't nearly as popular as it is today, this game was the 'gate' to the world of online gambling for hundreds of thousands of players. A PS game which gave players the chance to practice Roulette, Baccarat, Craps, Blackjack. You could feel like a high-roller, without actually risking any money.
All these games, and several other are great, but there's one minor problem, or major problem, depending on your preferences and expectations, that is, you can play for real money. But, rest assured, real money gambling is available on consoles.

Console Real Money Gambling
Casino software developers and console developers realised the potential of gambling and knew that many console owners would like to gamble for real money. And with the improved processors that the latest consoles feature and their ability to connect to the internet, it is absolutely possible to gamble online on your console.
Just log in to an online casino website from your console and then start playing, just like you would if you were on your PC or smartphone. If you don't have an account, you'd need to register. You could also take phones and videos as you gamble and even broadcast it online.
It sure won't be long before companies start developing real online casino games and apps designed specifically for consoles. In a few years' time everybody will be playing casino games on their consoles.